Suspect arrested after Peoria shooting left young father dead
PEORIA, Ariz. - A man who was shot dead was found in the street by Peoria Police on the morning of Sunday, Jan. 3.
Just before 10 a.m., officers responded to the area of Northern and 87th Avenues for reports of a shooting. There they found the 19-year-old victim, since identified as Nathaniel Fowler, who was declared dead at the scene.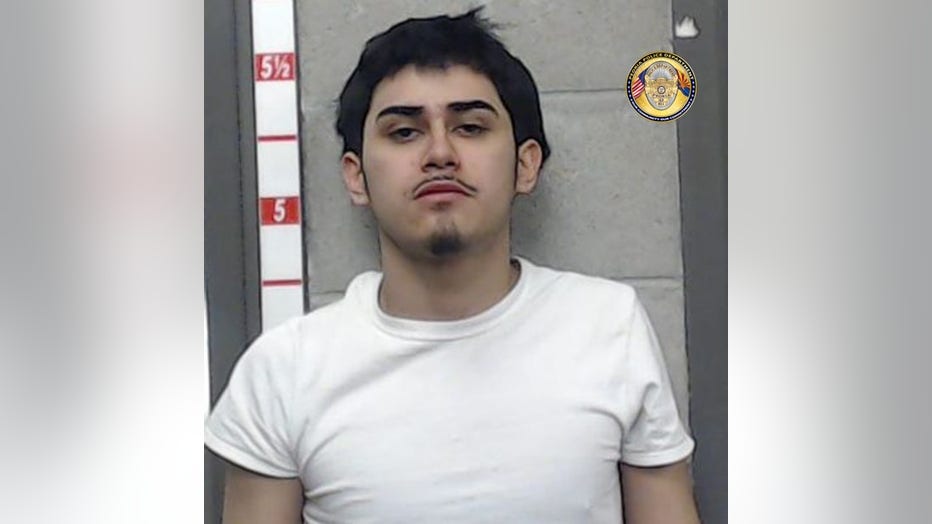 On Jan. 4, police announced 19-year-old David Sanchez was arrested in connection to the shooting. Sanchez is accused of first-degree murder.
Bereaved mother speaks out
Meanwhile, Fowler's mother is still mourning the loss of her beloved son.
Kimberly Walls-Olvera said she last saw Fowler on Christmas, and she still can't believe that Fowler was killed. She said Fowler worked two jobs, had recently bought his own car, and went to church weekly.
"Seems like he was really starting to understand what life was about: family, friends and his son," said Walls-Olvera.
Walls-Olvera says ever since she learned what happened, she has been struggling to accept it.
"They got the wrong kid. They don't have the right kid. It's just not real," said Walls-Olvera.
Walls-Olvera said all she knows is that Fowler went to visit a friend he had not seen in a law time. According to police, Sanchez went to the same home before a reported argument led to the shooting.
"My son is gone, and now, this other boy is going to prison for God only knows how long, and it's like all these lives ruined for what you know."
Walls-Olvera's lasting memory of her son is spending Christmas together, celebrating her news of being cancer free.
Meanwhile, Fowler leaves behind a one-year-old baby boy, a young father determined to provide, now taken away by gun violence.
"I don't know how long it's gonna take to kick in, but it's just not real. He's not coming back."
Get breaking news alerts in the FOX 10 News app. It is FREE! Download for Apple iOS or Android.