Nordstrom, Anthropologie, Saks OFF 5TH closing downtown San Francisco shops
SAN FRANCISCO - Several national retailers are closing their stores in downtown San Francisco.
Nordstrom announced Tuesday morning they are closing two of their downtown San Francisco stores after 35 years.
Anthropologie's Market Street location will close on May 13 and Saks OFF 5TH will shutter no later than this fall.
Nordstrom said they will not be renewing leases at the Westfield Centre flagship store and the Market Street Rack, and both will shut for good this summer.
"Decisions like this are never easy, and this one has been especially difficult," said Chief Stores Officer Jamie Nordstrom.
Nordstrom added that the dynamics of downtown have changed dramatically over the past several years, and impacted customer foot traffic.
ALSO: Whole Foods to shut flagship store in San Francisco due to employee safety concerns
"I want to be really clear that this decision had nothing to do with our teams' hard work," said Nordstrom. "They should be proud of everything they've achieved together and the way they've shown up and served the community."
Nordstrom said they are working with each employee to support them through the transition and will find roles for them within other stores wherever possible.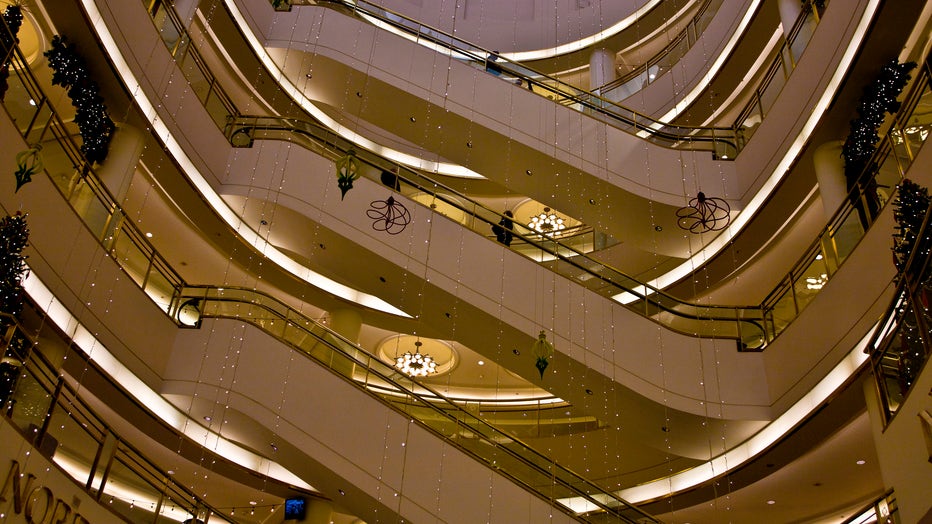 SAN FRANCISCO, CA - DECEMBER 22: The spiraling escalators at the Nordstrom's store in the Westfield Shopping Center is viewed from below on December 22, 2012, in San Francisco, California. Despite cold and rainy weather, San Francisco is still a majo
He said the company wants to focus efforts on the 16 other Bay Area Nordstrom and Nordstrom Rack locations.
Market Street Rack's last day of business will be July 1 and San Francisco Centre the end of August, the company said.
The Anthropologie branch, which sits across Market Street from the Westfield Centre, is due to close on May 13, according to information on their website.
Saks OFF 5TH did not have an exact date for when they will close their Market Street discount shop. 
"Through the regular course of business we continually evaluate store performance and other factors, and, from time to time, may determine it necessary to close a store. We expect this store to remain open to the public until the fall of 2023 and look forward to continuing to serve the community," a company statement said
The loss of retail prompted state Sen. Scott Wiener (D-San Francisco) to say the city must be more creative with its development plans.
"Nordstrom closing…reiterates we must reimagine downtown SF," he tweeted. "Everything must be on the table, w/ mix of housing, office, retail, nightlife."
Supervisor Matt Dorsey, whose district includes the Westfield mall, tied the closures to worries that the city cannot control crime. A statement from the Westfield Centre to the Chronicle said that retailers are fleeing due to "unsafe conditions."
"This underscores the urgency of why we must commit to a fully staffed police department ASAP," Dorsey tweeted. 
Tourists we spoke with in the area shared sentiments of sadness and commented that people not used to urban landscapes may be afraid to visit San Francisco. 
"Issue number one for businesses downtown I think is quality of life and if we want to keep businesses, especially these retail stores in San Francisco, we really have to focus on cleaning up the quality of life issues. That's public safety, that's street conditions," said Daniel Herzstein of the SF Chamber of Commerce.
One city resident feels it's about saving money on rent. "I know they have adequate security to stop the theft, but I think that's an easy excuse because it's San Francisco and they know the problem we're having right now, you know? It's an easy excuse," said SF resident Ardanna Banks.
KTVU's Tom Vacar contributed to this story.