PCSO: 2 men in possession of approximately 500 fentanyl pills arrested during traffic stop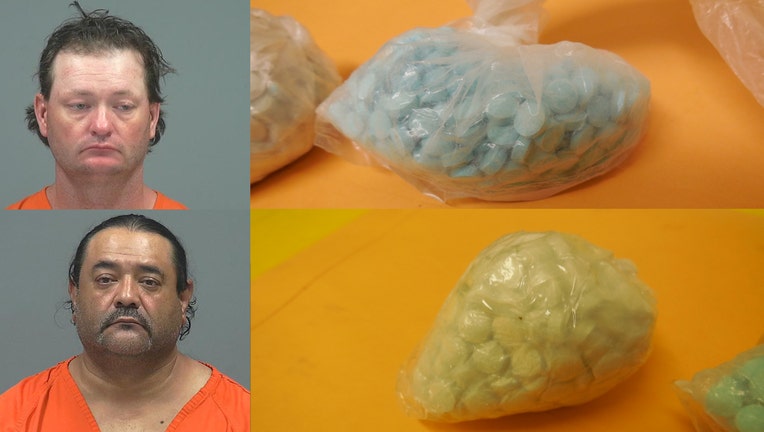 ELOY, Ariz. - Officials with the Pinal County Sheriff's Office say two men were arrested after a deputy found two packages of pills inside their vehicle.
On September 4, the PCSO deputy pulled over a vehicle that was heading westbound on Interstate 10 in the Eloy area for a traffic violation.
The driver of the vehicle, 54-year-old Donovan Salas, gave the deputy consent to search the vehicle, which was also occupied by 43-year-old James Lee.
Per PCSO, "During a search, two packages of pills, believed to be fentanyl, were discovered inside the vehicle. Both Lee and Salas were placed under arrest and initially denied having knowledge of the fentanyl pills being there. After further questioning, both admitted they had knowledge of the drugs. Lee and Salas further stated they had approximately 500 pills and were going to sell them."
"The opioid epidemic is not only a problem for the Pinal County Sheriff's Office, but our entire nation," stated Pinal County Sheriff Mark Lamb. "Great work by our deputy for catching these drugs before they hit the streets of this country."
Lee and Salas were booked into the Pinal County Adult Detention Center.  PCSO says both men will face charges, including possession of drug paraphernalia, possession of a narcotic drug, possession of a narcotic drug for sale, and transport of a narcotic drug for sale.