Peoria Police investigating deadly crash as homicide; suspect arrested
PEORIA, Ariz. - Officials with the Peoria Police Department say they have made an arrest in connection with a deadly traffic collision on Mar. 13 that they are investigating as a homicide.
The incident happened in the area of 75th Avenue and Golden Lane. Police responded to calls of an accident in the area at around 9:24 p.m., and when they arrived at the scene, they found a vehicle and an adult male victim.
The victim, identified by officials as 30-year-old Katrinna Gutierrez of Avondale, suffered significant injuries, and died at the scene.
"Preliminary investigation shows a male subject and the victim were arguing on the sidewalk. During an altercation, the male subject assaulted the victim, and she was left laying the roadway. The male subject had left the area. A vehicle was traveling southbound on 75th Avenue and struck the victim," read a portion of Peoria Police's statement. "The driver of the vehicle was not injured and remained on scene throughout the investigation. There is no indication the driver of the vehicle was impaired and speed is not believed to be a factor."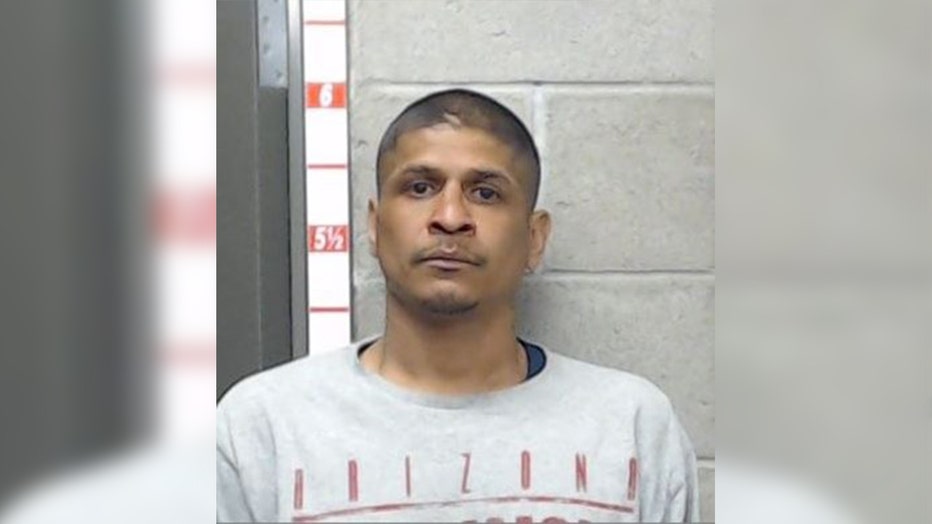 Lorenzo Colorado (Photo Courtesy: Peoria Police Department)
On Mar. 15, Peoria Police officials announced the arrest of 30-year-old Lorenzo Colorado of Goodyear in connection with the incident.
Colorado, according to officials, is accused of a number of domestic violence-related offenses, including second degree murder, manslaughter, endangerment, and assault.
As the investigation continues, anyone with information should leave an anonymous tip by calling Silent Witness at 480-WITNESS. Spanish speakers can leave an anonymous tip by calling Testigo Silencioso at 480-TESTIGO.
Si tiene alguna información sobre este caso, llame a la línea de Testigo Silencioso (480-TESTIGO, 480-837-8446).
Silent Witness
https://www.silentwitness.org/
(If you believe you are a victim of domestic violence, help is available. Call the National Domestic Violence Hotline at 1-800-799-SAFE (7233), or text START to 88788. A live online chat is also available.)
Map of the crime scene area: