Person killed along I-10 near Chandler after being struck by a semi-truck, DPS says
A person is dead after being hit by a semi-truck along I-10 on Tuesday night near Chandler, authorities say.
The crash happened northwest of Nelson Road.
Arizona DPS says the incident was "a semi versus pedestrian fatal collision." The victim hasn't been identified.
There's no further information.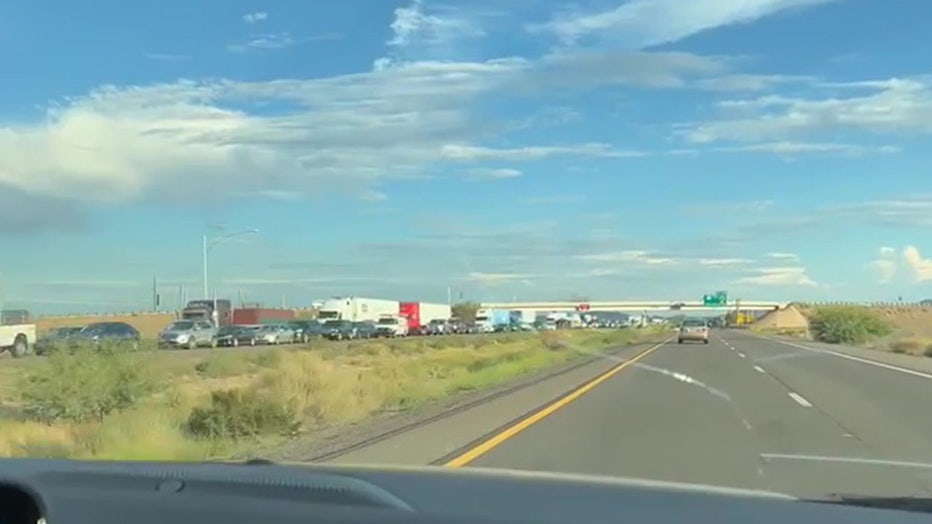 Traffic caused by a fatal semi-truck versus person crash on I-10 near Chandler on Sept. 12. Photo by Kali
Map of where the crash is at: