Phoenix school teacher accused of trying to lure minor for sex following undercover sting
PHOENIX - Court documents show a teacher with the Phoenix Union High School District is accused of trying to have sexual conduct with a minor.
According to the documents, 30-year-old Samuel Gerald Bauman was arrested on Mar. 24 in Scottsdale, following an investigation that began earlier in the month, when a Homeland Security special agent was notified of a person in the Phoenix area that had expressed a sexual interest in children.
"[A special agent] stated that while acting in a lawful undercover, online capacity, he had been engaged in online chat on the dating application Grindr. At some point during the online chat, the conversation turned to the sexual exploitation of children," read a portion of the documents. "[The special agent] and the subject eventually moved from the application Grindr to the application Kik, where the ongoing chat regarding the sexual exploitation of children continued."
Read More Crime and Public Safety Stories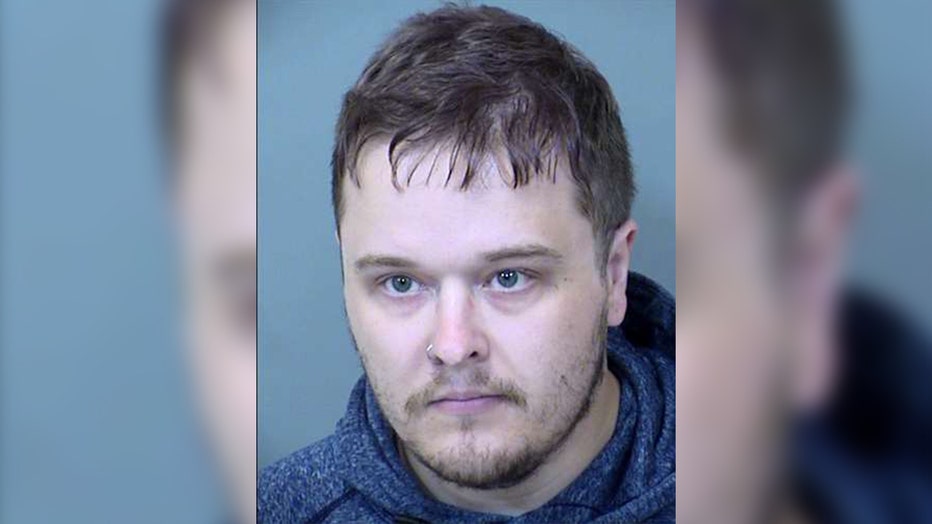 The subject, according to investigators, was eventually identified as Bauman. Investigators say he was a teacher at Phoenix Coding Academy, which is part of the Phoenix Union High School District.
Officials say when Bauman was detained, he was found with a condom and two sex toys.
A judge has set a cash-only $200,000 bond for Bauman. Should he make bail, he would have to undergo electronic monitoring, and among other restrictions, will not be allowed to have any contact with minors or return to any school or school system where he is employed.