Pilot from another airline helps Southwest plane land safely after captain needs 'medical attention'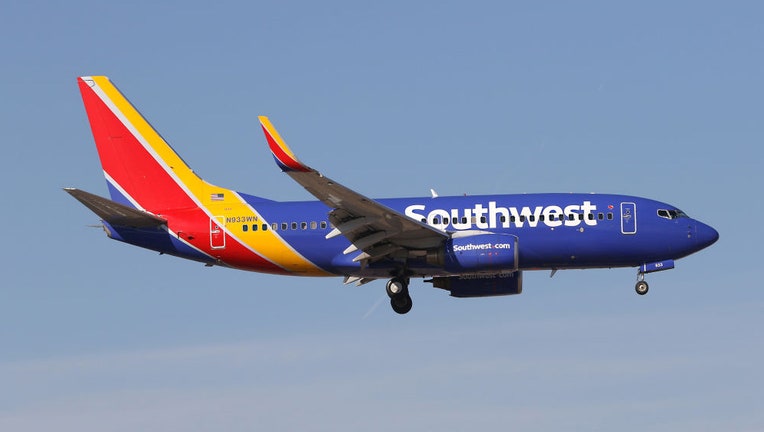 article
An off-duty pilot from another airline has helped a Southwest Airlines plane land safely in Las Vegas after one of its pilots required "medical attention" shortly after departure. 
A Southwest Airlines spokesman told FOX Business that the incident involving Flight 6013 from Las Vegas to Columbus, Ohio, happened on Wednesday. 
"The Pilot was removed from the Flight Deck as they were unable to perform their duties," the airline said, describing how "one of our Pilots needed medical attention." 
"A credentialed Pilot from another airline, who was on board, entered the Flight Deck and assisted with radio communication while our Southwest Pilot flew the aircraft," it added. "We greatly appreciate their support and assistance." 
SOUTHWEST FLIGHT COMES WITHIN 200 FEET OF AMBULANCE AT BALTIMORE AIRPORT 
Flight data shows the plane first took off from Las Vegas around 6:30 a.m. local time before turning around over Utah and landing back in Las Vegas around 8 a.m.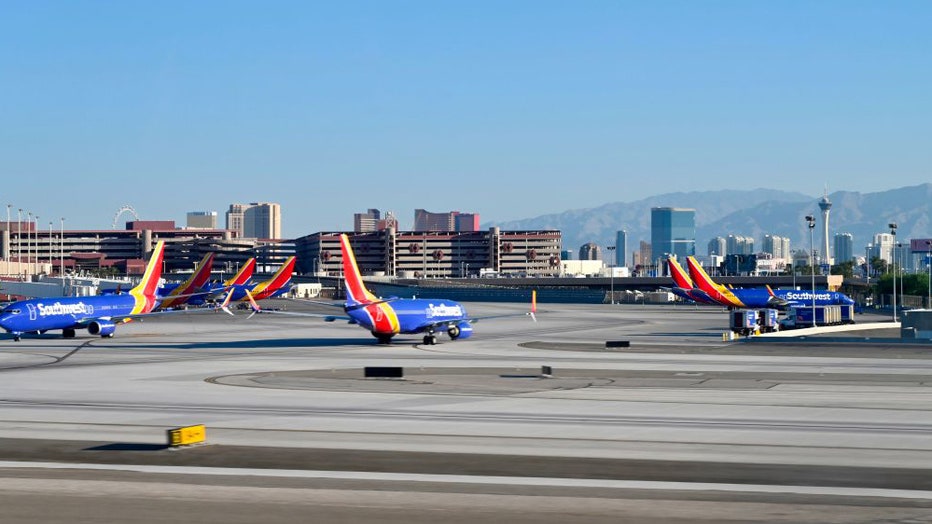 FILE-Southwest airlines planes are seen at the Las Vegas International Airport (LAS) gate on August 30, 2020 in Las Vegas, Nevada. (Photo by Daniel SLIM / AFP) (Photo by DANIEL SLIM/AFP via Getty Images)
"The flight landed safely, and an alternate Flight Crew operated the flight to CMH," the Southwest Airlines spokesman said. "We commend the Crew for their professionalism and appreciate our Customers' patience and understanding regarding the situation."
The plane eventually took off again three hours later and made it to Columbus, Ohio. 
The incident happened Wednesday as news emerged that a Southwest Airlines jet had a distressing close call in January with an ambulance which had crossed the same runway at a Baltimore airport, coming within 200 feet of the plane just as it was in its takeoff roll. 
FAA ISSUES SAFETY ALERT TO AIRLINES AND PILOTS AFTER 'CONCERNING' NEAR-MISS INCIDENTS 
According to the Federal Aviation Administration, an Aircraft Rescue and Fire Fighting, or ARFF, vehicle crossed Runway 15R at Baltimore-Washington International Thurgood Marshall Airport on Jan. 12.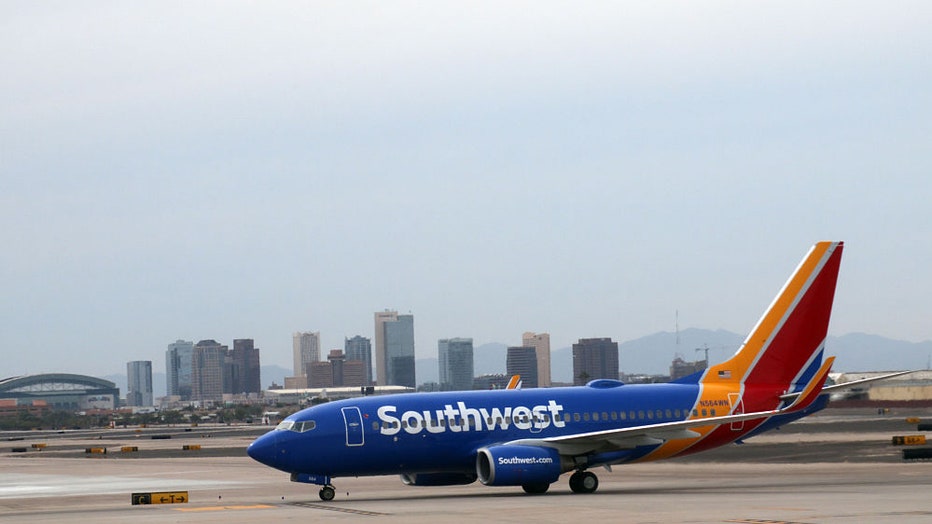 FILE-A Southwest airline plane is seen on the tarmac at Phoenix Sky Harbor International Airport on September 19, 2016 in Phoenix, Arizona. / AFP / Daniel SLIM (DANIEL SLIM/AFP via Getty Images)
An FAA report said ,"The closest estimated horizontal separation occurred at a distance of 173 feet." 
"The airport fully cooperated and shared information with the FAA regarding the incident. Based on review of the incident, new procedures were immediately implemented to help ensure safety and to prevent a similar incident in the future. Safety and security remain the highest priorities for BWI Marshall Airport," BWI spokesman Jonathan Dean said. 
A Southwest Airlines spokesman said in a statement: "Southwest adheres to Air Traffic Control directions at all times and our Crew did in this scenario too." 
There are five categories of runway incursions, A, B, C, D and E, which the FAA ranks by severity.  
The FAA's incident report ranked this runway incursion as Category B, which is "an incident in which separation decreases and there is a significant potential for collision, which may result in a time critical corrective/evasive response to avoid a collision." 
FOX Business' Chris Pandolfo contributed to this report.