You can now wear Pizza Hut's iconic lamps as hats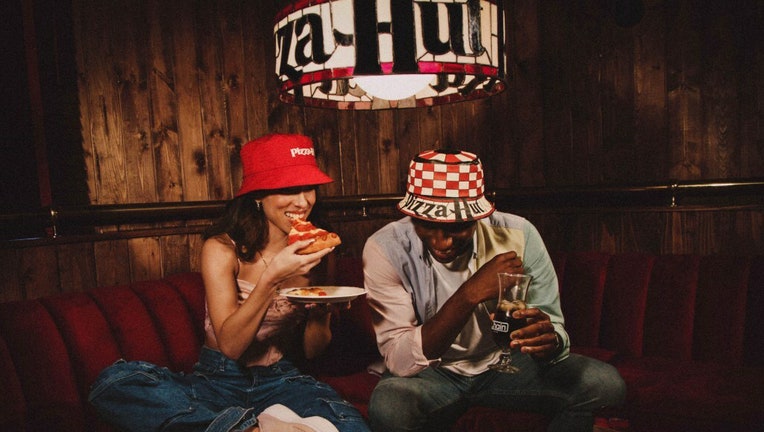 article
Fashion and nostalgia are coming together for a "first of its kind" throwback to the Pizza Hut of yore.
The pizza chain has unveiled the Hut Hat, a reversible bucket hat with one side designed to look like Pizza Hut's red roof, and the other resembling the "iconic" Pizza Hut lampshades, the company said in a news release.
The hat was created in partnership with Chain, a Los Angeles-based company that works with brands on "one-of-a-kind culinary and couture creations."
READ MORE: Taco Bell letting fans decide which discontinued menu item to bring back
It all started when Chain shared a post on Instagram comparing the lamps to bucket hats. Pizza Hut got in touch with Chain after the post went viral.
"Those Pizza Hut Tiffany lamps are some of the most iconic pieces of New Americana design," Nicholas Kraft, a co-founder at Chain, said in a prepared statement. "They elicit such joy and fond memories – and let's be real: they kinda look like bucket hats all on their own."
READ MORE: Popeyes adds strawberry biscuits to the menu
The Hut Hats are available for $35 while supplies last.
Pizza Hut is owned by Yum! brands, which also owns KFC, Taco Bell and The Habit Burger Grill. Pizza Hut has nearly 18,000 restaurants in more than 100 countries.