Rapper 6ix9ine arrested in Florida for failure to appear
PALM BEACH COUNTY, Fla. - Rapper 6ix9ine was arrested in Florida on Wednesday after he failed to appear in court, according to the Palm Beach County Sheriff's Office. 
The "FEFE" rapper, 27, was booked shortly after 9 p.m. and was released around midnight, according to online jail records. 
Deputies were directing traffic in the Homeland area when they saw a driver committing a traffic violation, according to the Palm Beach County Sheriff's Office. The car also did not have a license plate.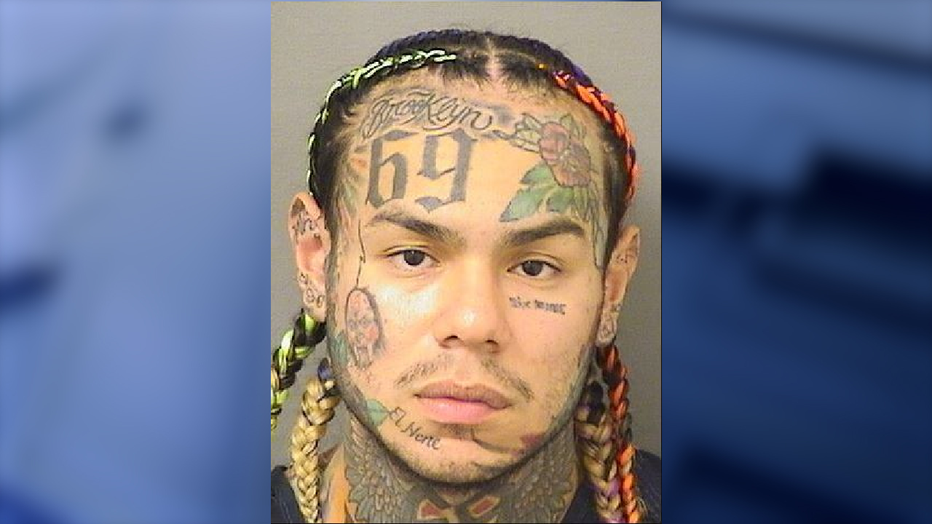 Photo: Palm Beach County Sheriffs Office
The driver was stopped and identified as 6ix9ine, whose real name is Daniel Hernandez. It was revealed he had a suspended driver's license and active traffic warrant for an unregistered vehicle. 
Hernandez was scheduled to appear in court on July 12. 
RELATED: Rapper Tekashi 6ix9ine seriously hurt after being attacked at Florida gym
Hernandez was arrested and taken to the Palm Beach County Jail with no additional charges, but was issued traffic citations for the violations.