Rescued bear cub finds new home in Tucson facility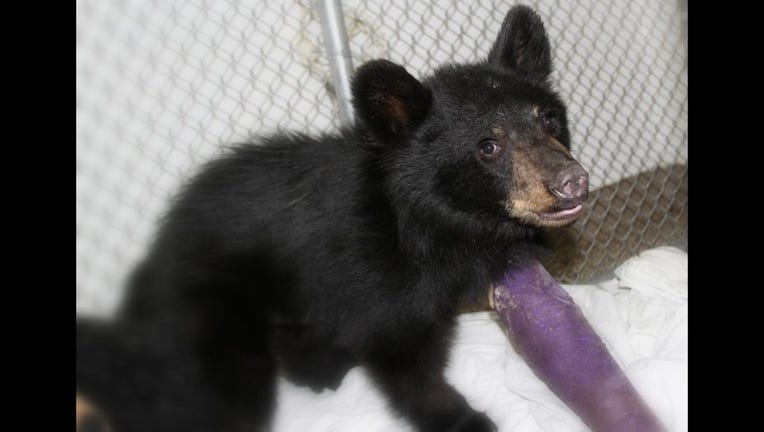 article
TUCSON, Ariz. (AP) - A bear cub who was saved nearly a year ago after a passer-by scooped it up along the side of a road in Payson has found a new home in Tucson.
Officials at the Southwest Wildlife Conservation Center in Scottsdale, where the female cub was recovering from a broken leg, said Friday she has been living at the Sonoran Desert Museum.
The center's staff says the cub, now named Strawberry, was too fearless around people to be released back into the wild.
The cub was found in August 2014 and was initially mistaken for a dead dog by a Payson man.
After trying to find several rescue facilities to take the animal in, the man ended up driving 80 miles to the Conservation Center.
Copyright 2015 The Associated Press. All rights reserved. This material may not be published, broadcast, rewritten or redistributed.