Sen. John McCain to lie in state in Capitol Rotunda Friday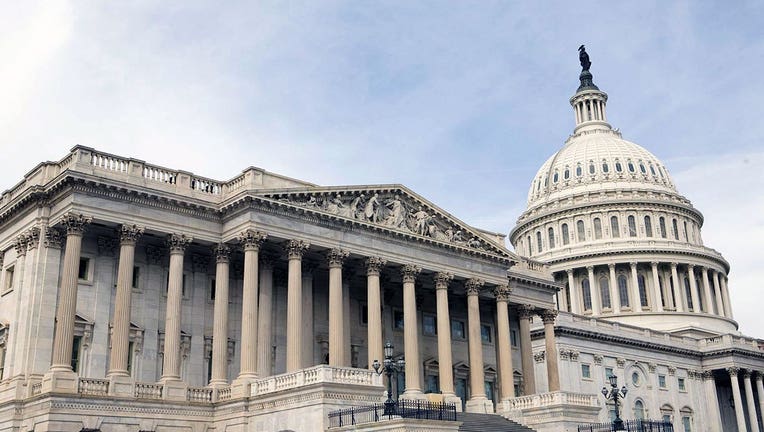 article
WASHINGTON - U.S. Senator John McCain will lie in state in the Capitol Rotunda on Friday, according to the Senator's website.
A formal ceremony will take place in the Rotunda at approximately 11 a.m., on Friday, honoring Senator McCain's life and service to the nation. The public is invited to pay their respects at the conclusion of the ceremony. He will lie in state for the remainder of the day.
On Saturday, a funeral will take place at Washington National Cathedral. Then on Sunday, a private memorial service is planned at the U.S. Naval Academy Chapel in Annapolis, Maryland. Burial will be in the academy cemetery.
Senator McCain will be laid to rest next to his Naval Academy classmate and lifelong friend, Admiral Chuck Larson, who passed away in 2014.
McCain's memorial website says that before his passing, Admiral Larson reserved four plots of land - for him, Senator McCain and their spouses - near where they first met, at the U.S. Naval Academy's cemetery at Hospital Point, overlooking the Severn River.
McCain died Saturday at his ranch near Sedona, Arizona, at age 81. The six-term Arizona senator and decorated Vietnam War veteran had an aggressive form of brain cancer.
Funeral and memorial services will be held in Arizona as part of a cross-country funeral procession.
Senator McCain will lie in state at the Arizona State Capitol on Wednesday. There will be a private ceremony, followed by a public viewing. A memorial service will be held Thursday at North Phoenix Baptist Church. Tickets are required.
Senator McCain will arrive at Joint Base Andrews on Thursday evening and will be received with a private ceremony by Armed Forces Body Bearers.
More information about Senator McCain's memorials and services can be found on his website.
The Associated Press contributed to this report.