Search underway for police chase suspect in silver Mercedes
LOS ANGELES - The search is on for the driver of a Mercedes-Benz who led authorities on a high-speed chase across Los Angeles.
Earlier Wednesday afternoon, the Mercedes led the Los Angeles Police Department on a chase along the 10 Freeway. The suspect sped through parts of the freeway and drove through the shoulder of the road before SkyFOX lost sight of the car.
The suspect was initially wanted for reckless driving. 
As of 3 p.m., Wednesday, no arrests have been announced in the afternoon chase.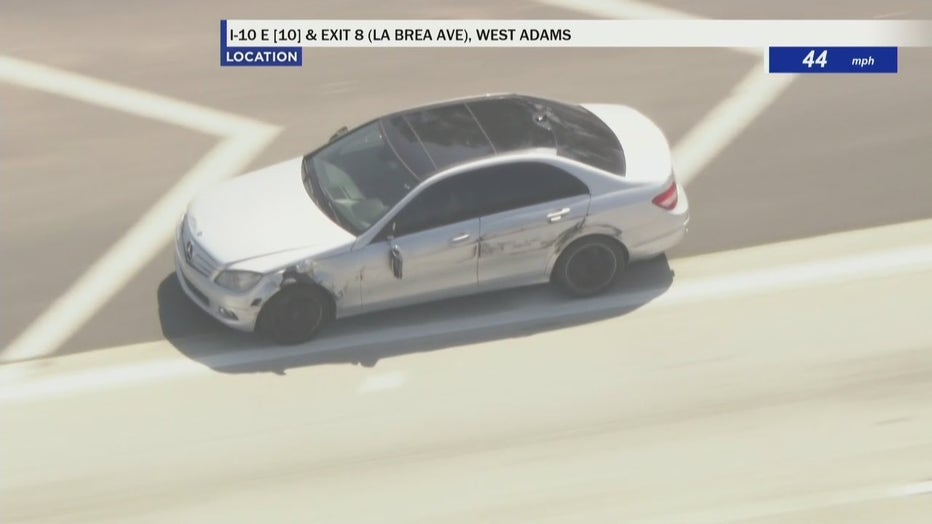 It is also unknown if the suspect was wanted for other crimes.