Can heart failure risk show up on a smartwatch? It's possible, study says
Today's smartwatches go far beyond checking time and texts. They can track an array of health information, including calories burned, step counts, sleep quality and even heart rate. 
Now, a new study from University College London suggests that a smartwatch's heart rate tracker could potentially predict when someone has a higher risk of heart failure.
The study, published in The European Heart Journal — Digital Health, analyzed data from 83,000 people between the ages of 50 and 70 with no known cardiovascular disease.
HEART DISEASE RISK COULD BE AFFECTED BY ONE SURPRISING FACTOR, NEW STUDY FINDS
They had all undergone 15-second electrocardiograms (ECGs), which record the heart's activity, including the rate, rhythm and strength of the heartbeat. 
The researchers found that those whose recordings captured an extra heartbeat were twice as likely to develop heart failure or arrhythmia (irregular heart rhythm) in the next decade than those who didn't have the extra beat.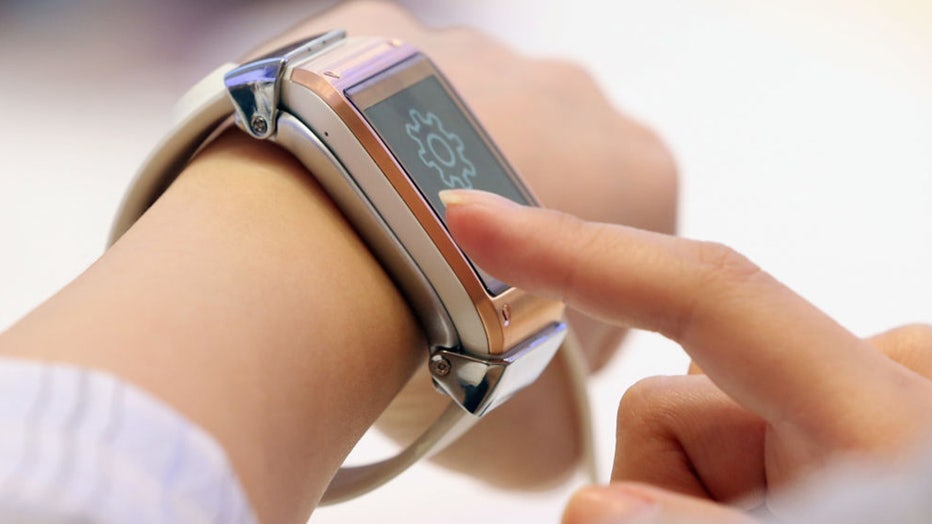 FILE - A woman checks her smartwatch.  (Sean Gallup/Getty Images)
Many of today's wearable devices, including popular consumer-grade smartwatches, use ECG technology. This led the researchers to suggest that the devices could help predict the risk of future heart failure.
"Someone with one or more extra beats (called in jargon premature contractions or ectopic heartbeats) in a 15-second ECG recording has significantly higher risk (over two-fold) of developing heart failure (if the extra heartbeat originates from the ventricles) or atrial fibrillation (if the extra heartbeat originates from the atria) over 10 years," lead author Dr. Michele Orini of the UCL Institute of Cardiovascular Science told Fox News Digital in an email.
WEARABLE FITNESS TRACKERS WITH SENSING TECHNOLOGY COULD INTERFERE WITH IMPLANTABLE CARDIAC DEVICES: STUDY
The study adjusted for several common risk factors, including age, sex, body mass, blood pressure, diabetes, smoking and cholesterol levels, he said. 
'Don't panic'
If people spot an extra beat in a short (15-second) ECG recording, they shouldn't panic, Dr. Orini said.
"In most cases, these extra beats are benign and do not represent an imminent risk," he said.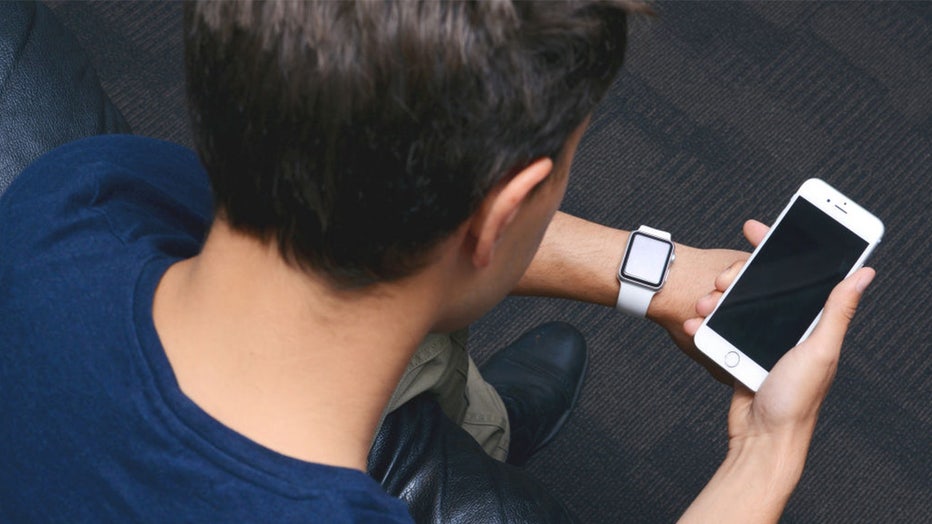 FILE - Over-the-shoulder view of a man using an Apple iPhone 6 smartphone and Apple Watch, taken on May 12, 2015. (James Sheppard/Future via Getty Images)
However, if these extra beats are noticed multiple times, people should discuss this with their health care provider.
To help ensure early detection of heart conditions, Dr. Orini said he would like to see tech companies provide automatic detection of extra beats on their smartwatches.
"Ideally, the health care sector and other scientists should work together to assess how to optimize early risk stratification using wearable ECGs to prevent major cardiovascular events," he added.
'Smartwatches are not medical devices'
Tamir Tal, CEO of Cordio Medical, an Israel-based health technology firm specializing in early detection of heart failure, was not involved in the study but reviewed the findings.
"The study identifies an essential difference between an over-the-counter (OTC) smartwatch medical screening tool and an approved medical device (ECG) to diagnose medical disease," Tal told Fox News Digital via email.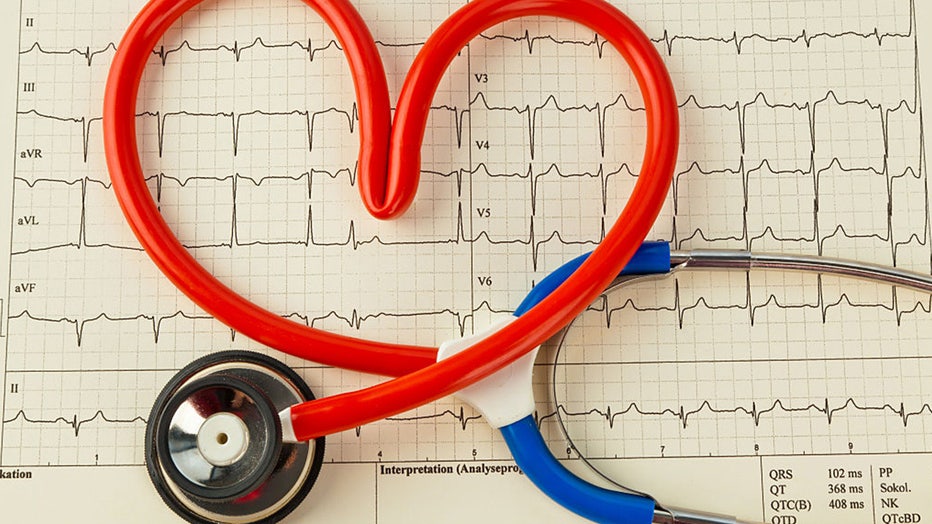 FILE - Stethoscope shaped into a heart.  (Wodicka/ullstein bild via Getty Images)
Only devices and artificial intelligence (AI) that undergo rigorous clinical studies to achieve FDA approval can be recognized as a diagnostic medical device, he cautioned.
"The lead author states that the wagerable ECG screenings could be combined with artificial intelligence to quickly identify higher-risk ECGs quickly — and he is correct," Tal said.
AI TESTING OF BRAIN TUMORS CAN DETECT GENETIC CANCER MARKERS IN LESS THAN 90 SECONDS, STUDY FINDS
"While monitoring for heart health using smartwatches can be a good, non-medical screening tool, it can't be considered a medical device that can diagnose unless it goes through clinical studies and the FDA," he added.
Insight into the study's limitations
The main limitation is that the researchers did not actually analyze ECG readings from smartwatches, but those that were recorded using electrodes. 
"This is because at the time of the recording — the study started in 2006 — wearable ECGs were not available," Dr. Orini explained. 
However, the format and duration of the recordings are very similar to those implemented in popular smartwatches from manufacturers like Apple, Fitbit, Garmin and Withings, said the researcher.
CLICK HERE TO SIGN UP FOR OUR HEALTH NEWSLETTER
"I am confident that we would have gotten the same results had wearable ECGs been used," the doctor said. 
Additionally, cases of previous cardiovascular disease were self-reported, which could affect the accuracy of that data.
CLICK HERE TO GET THE FOX NEWS APP
The researchers drew the study data from the UK Biobank, a large biomedical database with health information from 500,000 U.K. participants. 
Funding was provided by the Medical Research Council and the British Heart Foundation.
Some 6.2 million adults in the United States have heart failure, according to the Centers for Disease Control and Prevention (CDC).