SpaceX Falcon 9 sends 60 communication satellites into space
CAPE CANAVERAL, Fla. - The first launch of the new year from Cape Canaveral happened on Monday night.
It was a very cool show on Florida's Space Coast as fans have come to expect and it's noteworthy that it was the first launch under the oversight of America's new Space Force.
For 2020's kick-off launch SpaceX successfully sent the third batch of Starlink communication satellites into orbit, atop a Falcon 9 rocket.  The aerospace company wants to become the world's biggest internet provider and the biggest satellite operator. 
 The rocket sends a capsule into orbit -- a cocoon it's called-- and the satellites deploy from inside if it. Those satellites will help under-developed countries connect to the web. The company says expect 20 to 30 more launches to bolster the constellation this year.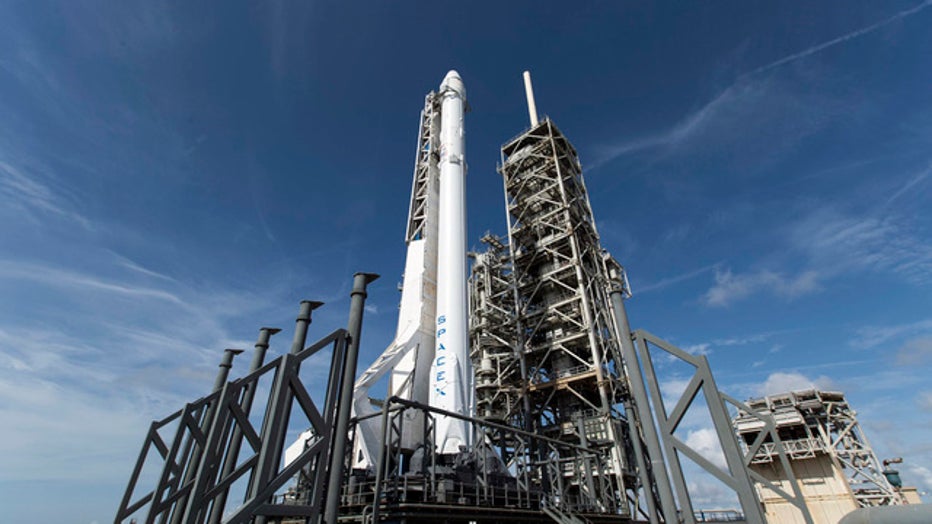 There was something different about Monday's launch from Cape Canaveral Air Force Station. Under President Donald Trump's direction, the Department of Defense has created a Space Force which is now in charge of the launch pads on this property.  SpaceX and other tenants use those pads. 
To mark the occasion, General Doug Scheiss did a rare media opportunity. FOX 35 News asked why America needs a space force. General Scheiss discussed protecting our spy satellites from our enemies and the importance of those "eyes in space" as there is growing unrest in many parts of the world.