Glendale Police: Suspect charges at officer with spear-like weapon, shot several times
GLENDALE, Ariz. - A man was seriously injured after being shot by Glendale Police on the night of Saturday, Jan. 30, the department said.
The shooting happened at 59th and Hayward Avenues around 6 p.m. when police say 23-year-old Alexander Mear ran at them with a wooden spear.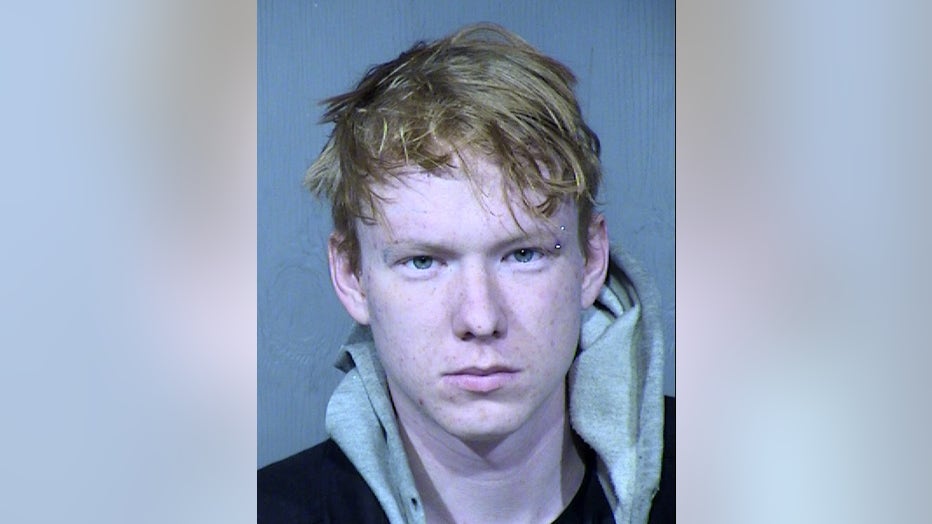 Leading up to the shooting, police initially came out to the scene because Mear was calling 911 and threatening police.
"An officer arrived on the scene and spotted an individual who was acting erratically. The individual was not only making threatening comments towards the officer, but the suspect was carrying what appears to be a homemade wooden spear-like object," the department said.
The spear was about 3-4 feet in length with a sharp end.
A second officer arrived on the scene and reportedly saw Mear charging toward the first officer, demanded he stop, but when he didn't, Mear was shot several times.
Mear was taken to the hospital for treatment and is expected to be OK. He is accused of aggravated assault.
No officers were injured.
This is a developing story and it will be updated when more information is available.