Suspect stabbed man in Scottsdale 7-Eleven parking lot during fight: police
SCOTTSDALE, Ariz. - A suspect accused of stabbing a man during a fight in a Scottsdale 7-Eleven parking lot has been arrested.
According to police, 57-year-old Norman Dominguez stabbed another man at around 2 p.m. on Sept. 17 near McDowell and Granite Reef Roads.
Prior to the stabbing, Dominguez and the other man were reportedly involved in a road rage incident on the Loop 101. Both men then drove their vehicles to the 7-Eleven parking lot where Dominguez began arguing with the victim before allegedly stabbing him.
"During the fight, Dominguez produced a folding pocketknife and slashed and stabbed the victim," Ofc. Aaron Bolin said.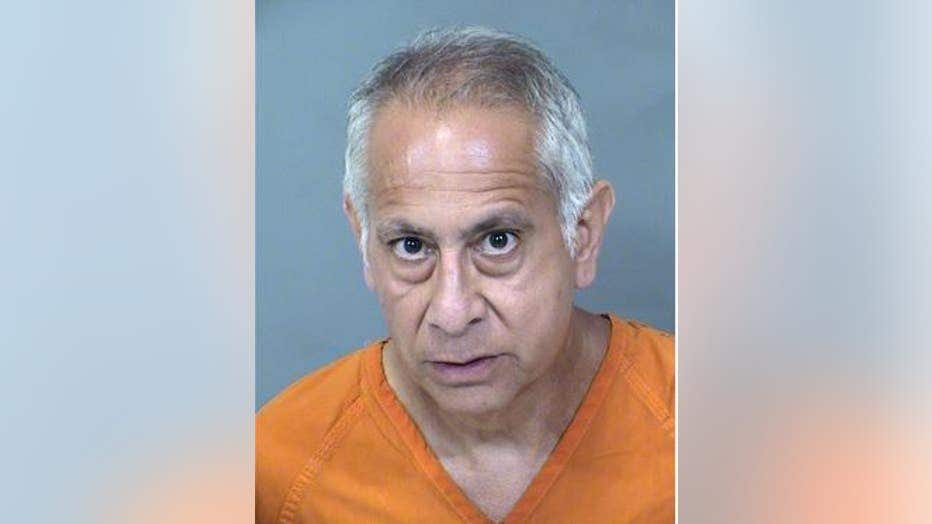 The victim was stabbed in his abdomen and was cut on his hands and neck. He was taken to a hospital for serious, but non-life-threatening injuries.
Dominguez stayed at the scene and was detained by police. He was booked into jail and is accused of aggravated assault.
Police say Dominguez and the victim did not know one another prior to the incident.
Area where the stabbing happened: