Tempe OKs plan to change street, park names with KKK ties
TEMPE, Ariz. - Tempe city officials will move forward with plans to rename streets and parks with namesakes that had century-old ties to the Ku Klux Klan.
The Tempe City Council approved a resolution at a meeting Thursday night to change the names of three streets and four parks. The resolution passed in a 6-0 vote, with one council member absent.
Some will be renamed for two local families, the Sozas and Sotelos. Both have been active in the area for generations. They were suggested by members of the community.
Among the changes, Hudson Park will now be Parque De Soza. East Laird Street will become Obregon Street after pioneer farmer Pete Obregon. Redden Park will be renamed for late activist and philanthropist Michelle Brooks-Totress.
MORE: Tempe City Council to look at new names for places named after KKK members: Here's what you should know
"We're going to be sending out information to the affected neighborhoods – we've already sent cards to those addresses – we are going to reimburse costs for people who are burdened by the name changes," City Manager Andrew Ching said.
Tempe will cover the costs for residents who have to change addresses on documents and driver's licenses. The total cost for the changes and reimbursements will likely be around $112,000.
The renaming effort began in 2021 after historical research led to proof that several prominent Tempe leaders were members of a Klan chapter in the 1920s. The Arizona Historical Society and Tempe History Museum assisted in the research.
The Associated Press (AP) contributed to this report.
(Click here for interactive map)
More Arizona headlines
Tune in to FOX 10 Phoenix for the latest news: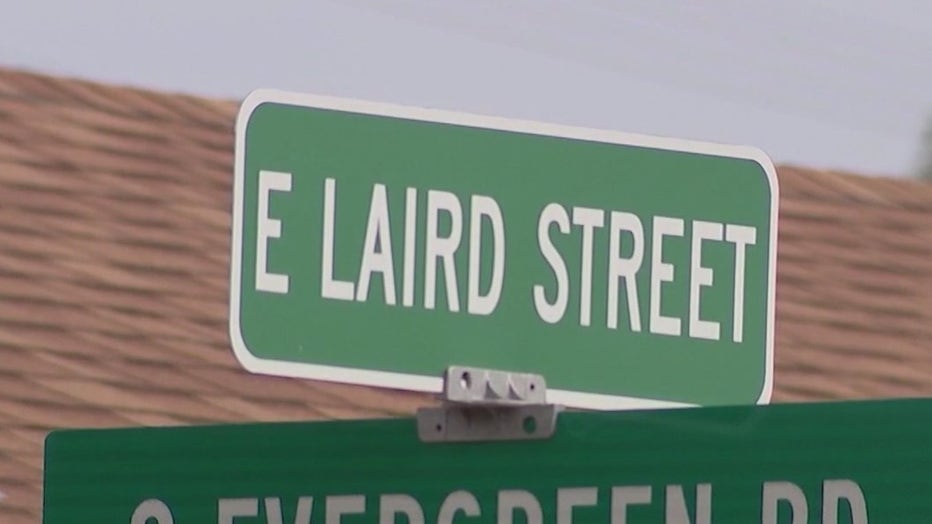 A street sign at a neighborhood intersection in Tempe, AZ. (KSAZ-TV)