The Florida Keys wants to pay you up to $98K to work in paradise
FLORIDA KEYS, Fla. - Schools in the Florida Keys are hiring – and they're looking to dish out up to $98,000 for some positions. 
The Monroe County School District posted a hiring ad on its website, looking for a vast range of positions to be filled, from math teachers to school bus drivers. The district said it offers some of the highest pay in the U.S. – and of course, some of the best views, too. 
"With incredible ocean views that can't be beaten, mouth-watering seafood and amazing restaurants, never-ending weekend beach adventures, and world-renowned fishing activities – it's an unforgettable spot to call your happy place," the school district wrote on its website. "Plus, with great sports programs and beach weekends, you'll never be bored!
"Picture yourself enjoying the best sunsets in the world every night and using your weekends to finally get some much-needed rest and relaxation."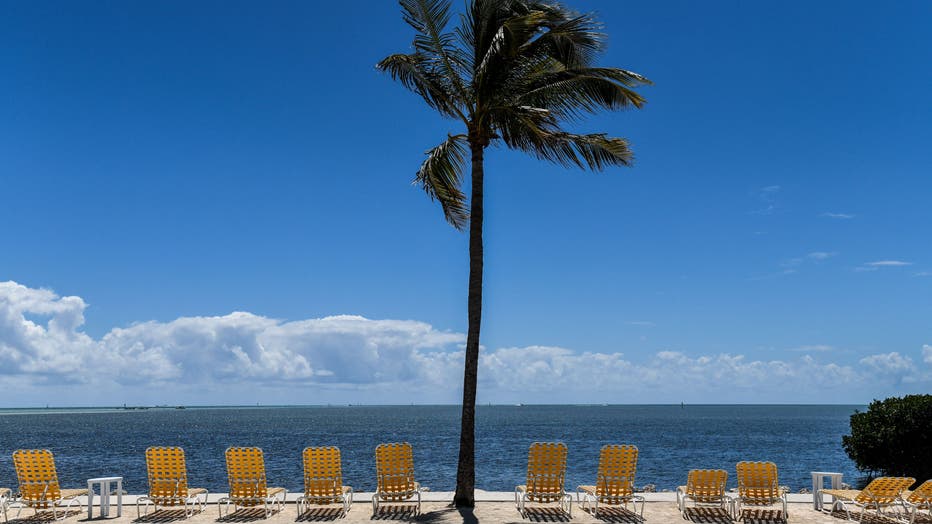 Empty lounge chairs are seen on a deserted beach at a resort in Windley Key, on March 22, 2020. (Photo by CHANDAN KHANNA / AFP) (Photo by CHANDAN KHANNA/AFP via Getty Images)
Some schools are looking for basketball coaches and electricians, while others need teachers and janitors. Here's a look at some positions available: 
Teachers (elementary, middle and high school)
Substitute teachers
Special education teachers
School bus drivers
Food services 
Janitors
Electricians
Sports coaches
Maintenance supervisors
Administrative assistants
Social workers
Day care workers
Executive directors
In addition to a salary between $61,500 and $97,700, Monroe County School District employs get a slew of benefits, including life, accidental death and retirement policies. Staff and faculty also get the opportunity to earn college degrees, plus the chance for bonuses. 
BACK TO SCHOOL NEWS: 
Click here for more information and to apply.