Two firefighters injured while battling apartment fire in Glendale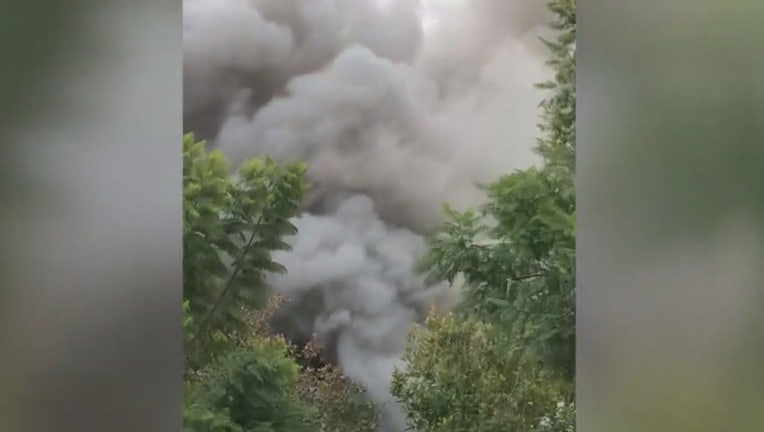 article
GLENDALE, Calif. - Several residents and two firefighters were injured Thursday at a two-story Glendale apartment building that caught fire, prompting some residents to escape through windows
The fire department responded to the area of Carr Drive near Broadway before at 2:40 p.m. after the building quickly filled with smoke. 
Ariel footage from SkyFOX shows firefighters tearing down the roof as smoke continues to rise.
Initial calls indicated some residents were trapped inside the building, and there were reports of people crawling out of or being pulled through windows of the structure.
As crews worked to douse the blaze, a mayday call was issued when two firefighters fell through the first floor of the building, tumbling to the burning, smoke-filled basement below. The call prompted a frantic rescue effort as crews worked to reach the firefighters, who were pulled from the structure a short time later.
Fire Chief Silvio Lanzas said both firefighters suffered only minor injuries and were taken to a hospital to be evaluated. They were treated and released are expected to make a full recovery.
The fire was extinguished about 5 p.m., said Glendale Fire Department Public Information Officer Anita Shandi.  
Residents were not allowed back in the building and it was unclear when they could return.
The American Red Cross is providing shelter to those who need it, Shandi said.
There's no immediate word on what sparked the blaze, and it is unclear how many people were displaced.
CNS contributed to this report.