Two suffered life threatening injuries following crash in Glendale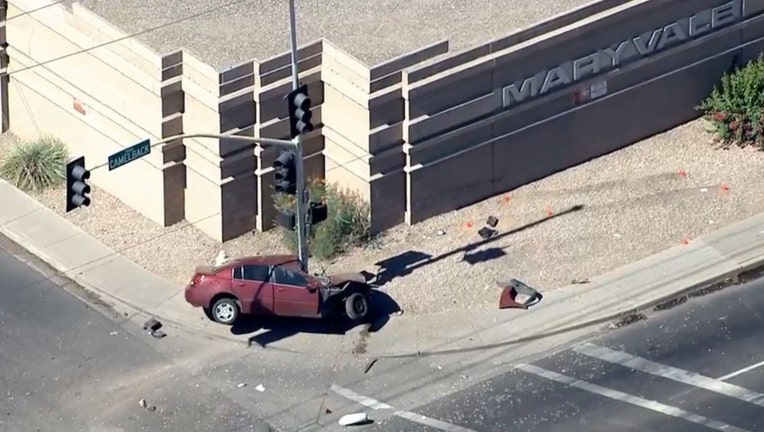 article
GLENDALE, Ariz. (KSAZ) - Glendale Police officials say two people suffered life-threatening injuries, following a single car crash in Glendale Monday.
The crash happened at the 5500 block of W. Camelback Road. Officers were called out to the scene for a report of a car crashing into a pole. Two people inside the car were taken to local Valley hospitals. Camelback Road is closed from 57th Avenue to 53rd Avenue as a result of the crash.
An investigation is underway.