Woman arrested after dog attacked Phoenix officers: PD
PHOENIX - A woman was arrested in west Phoenix after she reportedly resisted arrest, crashed her truck into a fence, and allowed her dog to attack officers on Saturday night.
Police say they had been out driving near 107th Avenue and Colter at around 10:30 p.m. on July 5 when they saw a pickup truck in the middle of the roadway blocking traffic.
When they tried to make a traffic stop, the driver fled before crashing into a fence at a nearby residential property.
As officers moved in to detain her, she allegedly pulled out a large pitbull that began biting law enforcement.
"A less lethal tool was used on the dog who later ran from the area," said Sgt. Phil Krynsky with Phoenix PD.
The woman, identified as Mary Clifton, was arrested on suspicion of several charges including aggravated assault against a police officer and resisting arrest.
There are conflicting accounts of what happened outside Mary Clifton's home. Her husband says police targeted his wife for a traffic stop in their own driveway.
"I get up, I see all these lights and I hear my wife screaming, my dog is getting Tased," Chad Clifton said. "The cops are way over here, they beat my wife up, they throw her in the truck, they've got machine guns out. I said, 'What are you guys doing?' They said, "Just stay right there, sir. Don't come any closer."
Court paperwork however says Mary's pickup truck was stopped in the road, obstructing traffic when officers attempted to conduct a traffic stop.
"Mrs. Clifton, you were arrested and they found probable cause for unlawful flight from law enforcement, a class 5 felony, aggravated assault a class 5 felony, resisting arrest a class 6 felony, two counts of that," a judge said to Mary during her court appearance.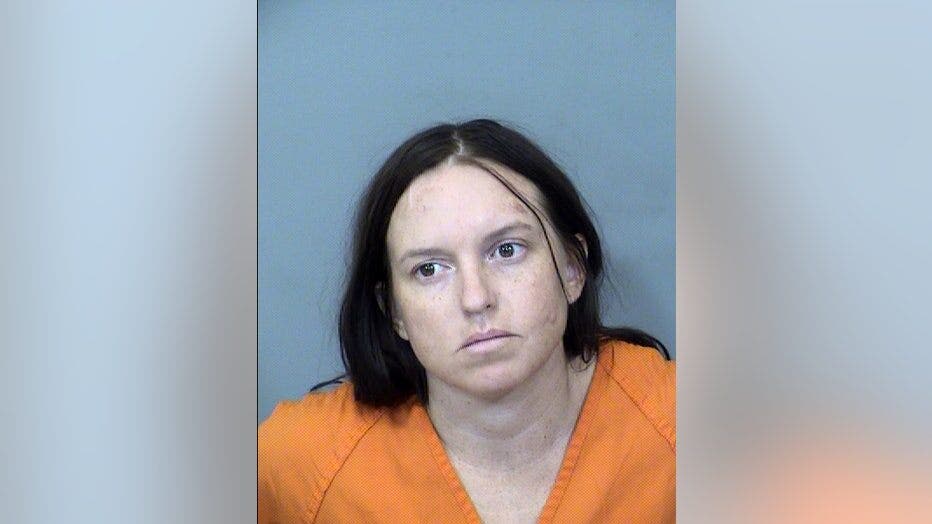 Where it happened: