2 dead, 1 hurt in crash; police investigating racing report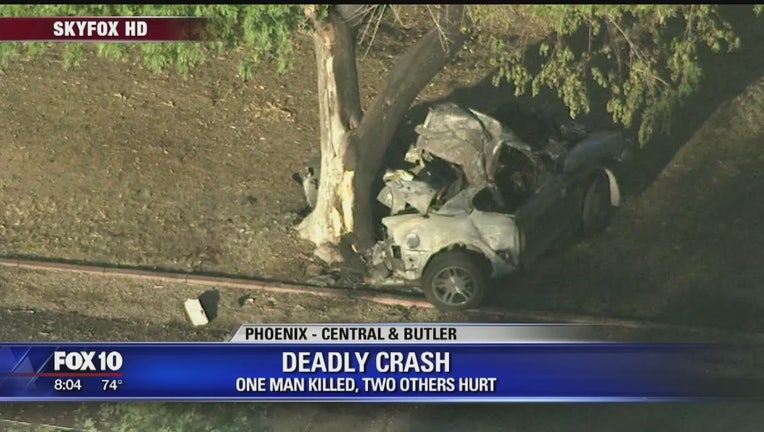 article
PHOENIX (AP) -- Officials say two vehicles collided on Central Avenue in north Phoenix, killing two people and critically injuring another, and police Sgt. Jonathan Howard says police are investigating a witness' report that the vehicles apparently were racing.
Fire Capt. Aaron Ernsberg says both cars involving in the incident early Monday morning struck trees and that one of them burst into flames.
Ernsberger says firefighters had to use power tools to get a trapped driver out of one of the cars and that two people were ejected from the car that caught fire.
No identities have been released, but police one of the deceased was a 20-year-old male.