3 Marines hailed as heroes after stopping potential stabbing, police say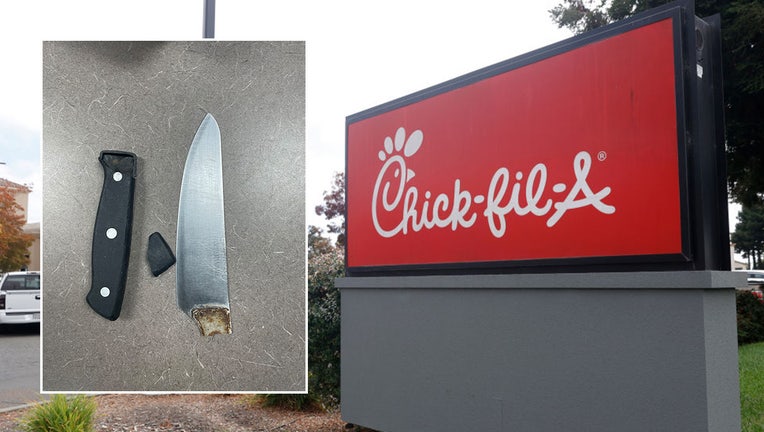 article
Three Marines are being called heroes after their quick actions prevented a potential stabbing, according to a Facebook post published by the Stafford County Sheriff's Office. 
On April 1 at 1:41 p.m. local time, deputies were called to a disturbance at a Chick-Fil-A restaurant located in Stafford, Virginia. 
When they arrived, witnesses said an unknown male was approached by another two individuals. 
The three people got into a brief argument which then escalated into a physical altercation, according to the sheriff's office. 
During the fight, one of the individuals pulled out a knife. 
Nearby, three Marines who saw the altercation, jumped into action and tried to break up the fight. 
One of the Marines managed to get a hold of the knife and break it in half to prevent any further harm and the two individuals who approached the third person, fled the scene. 
The victim told police that the two males stole his phone but luckily, no one was stabbed during the incident. 
Deputies quickly searched the area and were able to track down the two individuals at a CVS parking lot where they were detained. The victim's phone was also recovered. 
The suspects were only identified as juveniles aged 17 and 14, according to police. 
Criminal complaints were filed against both individuals and both were taken to the Juvenile Detention Center where they awaited their court hearing which has been scheduled for April 4. 
"Thank you to the hero Marines who stepped up in order to protect the victim. Without you, this altercation could have been a lot worse," the sheriff's office said. 
This story was reported from Los Angeles.