Man dies after argument leads to shooting in Phoenix; twin brothers arrested
PHOENIX - Two men were arrested after police say an argument between brothers led to a deadly shooting of a childhood friend at an apartment complex in Phoenix.
Phoenix Police say the shooting happened at about 8:30 p.m. on Sept. 5 at an apartment near 28th Street and Broadway Road.
Officers responded to the scene and found 31-year-old Quincy Deon McCoy, who had been shot. He was taken to a hospital where he later died.
Police said 33-year-old Devon Bean showed up at a hospital with non-life-threatening injuries. After being released from the hospital, Bean was interviewed by police and ultimately arrested. He was booked into jail and is accused of second-degree murder.
Devon's win brother, Deon, was arrested and booked into jail. He is accused of tampering with evidence.
Investigators said Deon and Devon were arguing and at some point, shots were fired. McCoy was a childhood friend of the brothers.
"During that gunfire, stray rounds went into another home and struck an adult and juvenile," police said. Both the adult and juvenile suffered non-life-threatening injuries.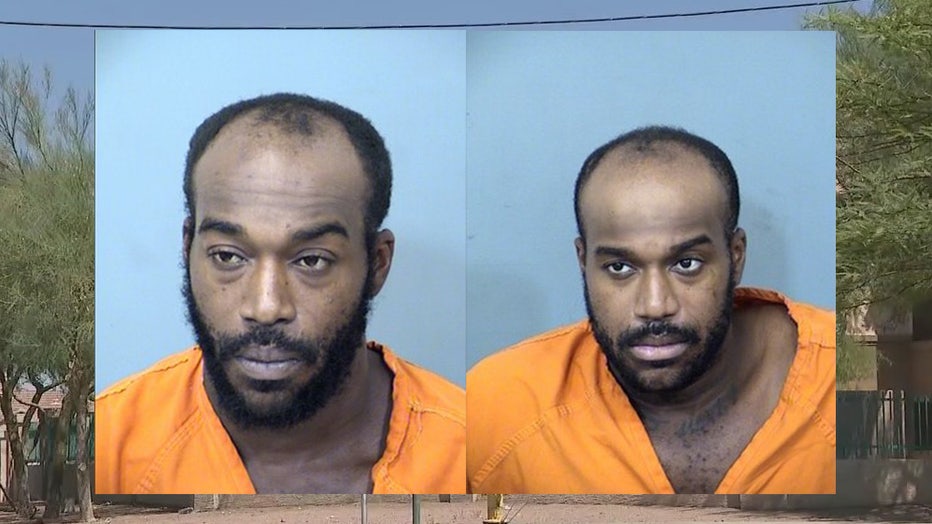 Deon Bean and Devon Bean, both 33
Apartment complex residents react to deadly shooting
Residents at the apartment complex were left shaken a day later, saying this type of violence is all too common and needs to end.
"It needs to stop," says a neighbor named Debora. "That stuff needs to really stop, it's terrible, I don't know what's going on."
Another neighbor named Leena says, "It's so sad. It's really sad."
Church Pastor Shelly Smith of Full Gospel Deliverance Tabernacle, which is in the neighborhood, says this type of violence not only impacts the people involved but the surrounding community, too.
"I know it's hot and tempers flare, but yet and still, we need God in our community. Not a whole bunch of foolishness," Smith said. "It breaks down and destroys the community. We are dealing with things in our community that doesn't build up, but it starts to destroy and degrade the community as a whole."
Tune in to FOX 10 Phoenix for the latest news: