Pink moon: When to see April's upcoming full moon
There are several astronomical events that will take place in April that are sure to get stargazers excited, and the first one that will dazzle us here on earth will be the full pink moon - the first full moon of spring.
HERE ARE THE ASTRONOMICAL EVENTS TO WATCH OUT FOR IN APRIL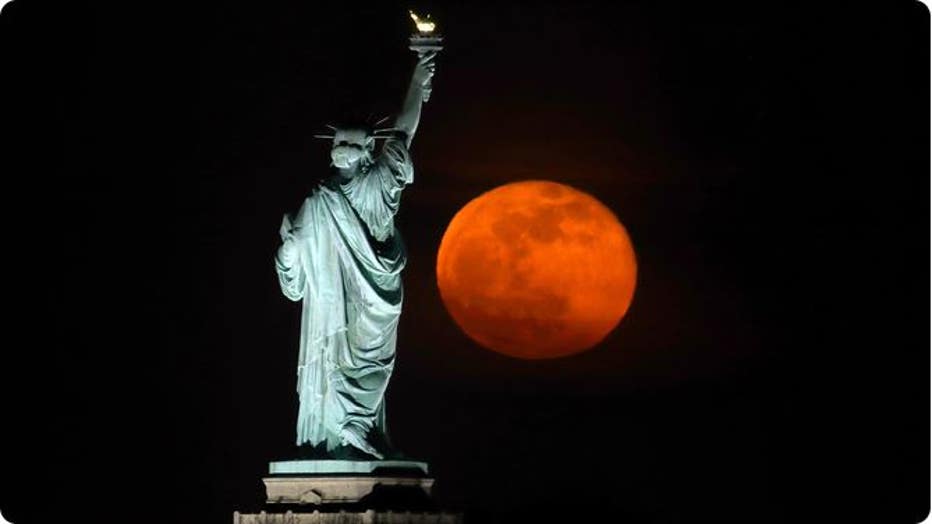 FILE - The pink moon rises next to the Statue of Liberty in New York City a day after being full on April 27, 2021 as seen from Jersey City, New Jersey. (Gary Hershorn / FOX Weather)
Unlike the three previous full moons that occurred outside prime viewing time in North America, the full pink moon will reach its peak illumination at 12:34 a.m. EDT on April 6.
NASA UNVEILS ARTEMIS II ASTRONAUTS WHO WILL EMBARK ON HISTORIC MISSION AROUND THE MOON
But, the moon will not appear pink at all, even though the nickname suggests it.
WATCH OUT FOR THESE ASTRONOMICAL EVENTS IN 2023
Instead, the moon could appear to be yellow or orange due to the angle of the light and its interaction with Earth's atmosphere.
When the moon appears lower in the sky, light rays have farther to travel, which silences some wavelengths and creates a yellow or even orange hue.
Will I be able to see the full pink moon?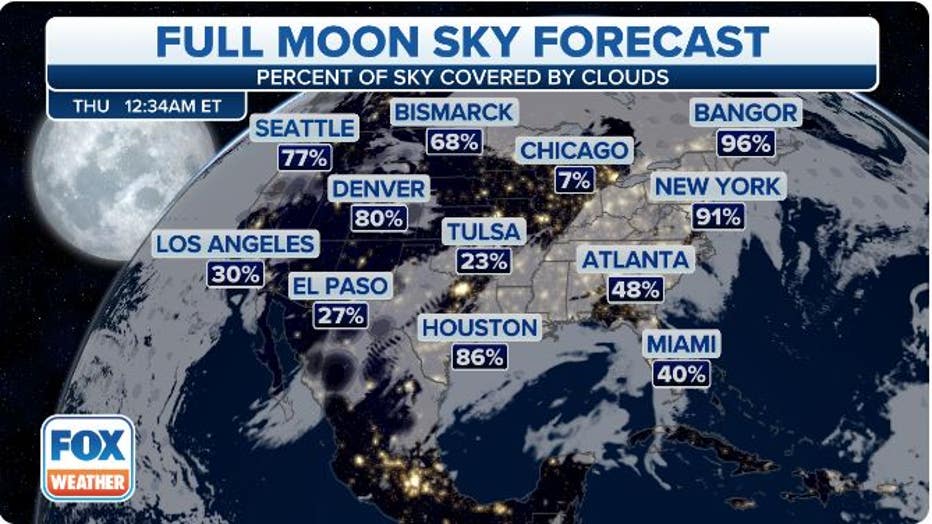 Cloud cover forecast for the full pink moon. (FOX Weather)
Those living in the central and southeastern U.S. will have the best chances to see the full pink moon early Thursday. 
However, cloud cover in the Northeast will limit chances for skygazers.