Arizona National Guard member dead after collapsing during training exercise
PHOENIX - Officials with the Arizona National Guard say a member within its ranks has died following a training event.
In a statement, officials say U.S. Army 2nd Lt. Robert Dwayne Bryant Jr. was taken to Tempe St. Luke's Hospital on July 28 after he collapsed while taking a physical fitness test in preparation for the Basic Officer Leader Course.
The 23-year-old died on July 29.
"Our hearts go out to the family and friends of Lieutenant Bryant," said U.S. Army Brig. Gen. Joseph R. Baldwin, Land Component Commander of the Arizona Army National Guard. "It is always painful to lose one of our own because we are not just Soldiers, but members of the community, so when we hurt the whole community hurts."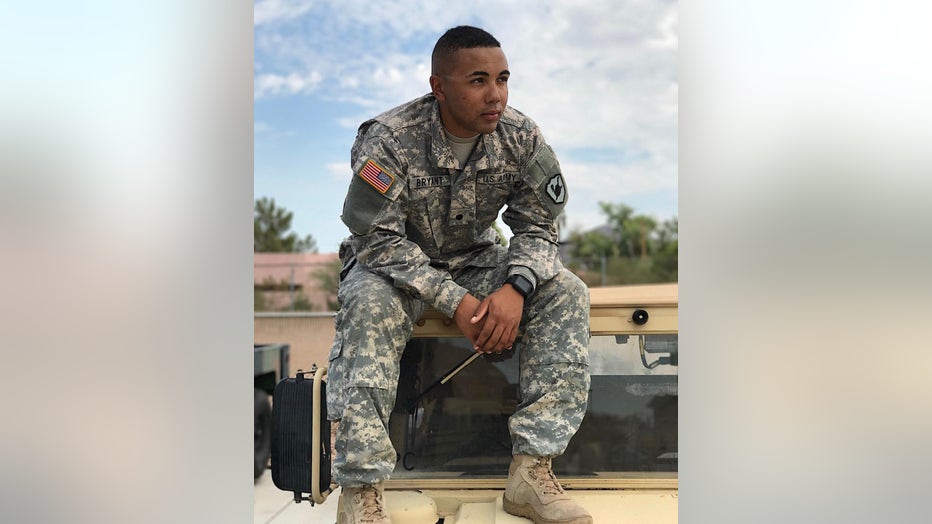 U.S. Army 2nd Lt. Robert Dwayne Bryant Jr. (Photo Courtesy: Arizona National Guard)
Bryant, according to officials, served as a member of the Phoenix Police Department in his civilian status. Within the National Guard, he served as a member of the 850th Military Police Battalion with the Arizona Army National Guard.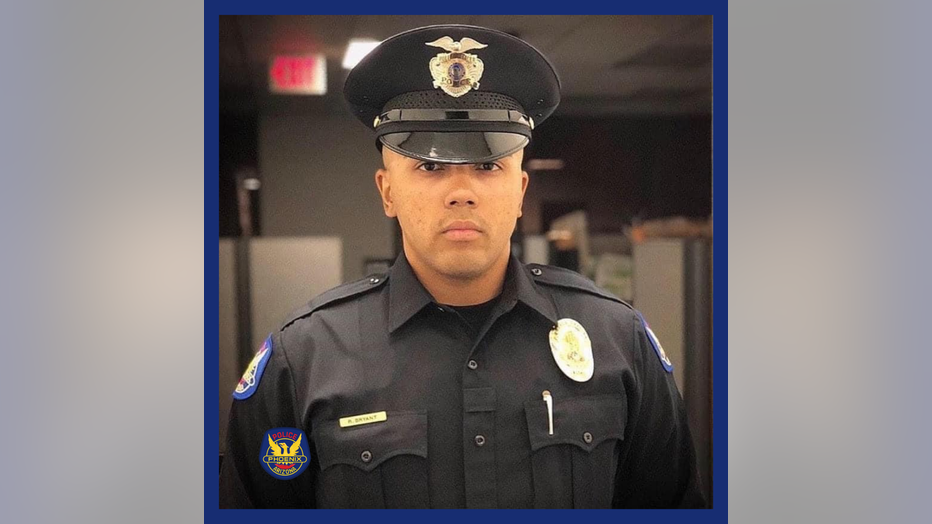 Officer Robert D. Bryant Jr. (Photo Courtesy: Phoenix Police Department)
Bryant commissioned through Arizona State University's Reserve Officer Training Course in 2019 and received the Minuteman scholarship through the National Guard.
He enlisted at the age of 17, serving as an MP.
"Lieutenant Bryant was a well-respected officer," said U.S. Army Lt. Col. Noel Chun, 850th MP Battalion Commander. "He always wanted to be a police officer and an MP, and it showed in his actions. He was a very motivated Soldier, and we will miss him."
Bryant is a recipient of the Army Achievement and National Defense Service Medals, and the Army Service Ribbon.
Guard officials say the cause is death is under investigation.
Friend speaks out
Family, loved ones and friends are remembering Bryant's life.
"He was the big brother I never had, and I looked up to him everyday," said Coleton Waller. "He was one of the most selfless people I've ever met, like I said, his loyalty it goes outside of just military and police. He was there for anybody and everybody anytime they needed."
To Waller, Bryant is not only his best friend, but a big brother known as DJ. Waller says law enforcement has been Bryant's dream job since he can remember.
"Not very many times do you see a kid begin their career path when they're eight years old," said Waller. 
Waller says recently, Bryant had been training for a physical fitness test.
"He had done it two nights prior, and was totally fine," said Waller.
Now, Waller is mourning the loss of a dear friend.
"I just sat down and it all came and I couldn't control myself, like, I could barely walk away," said Waller. "I was trying to remove myself a little from the situation, but yeah, it was shocking."
Official reacts
State Representative Jennifer Longdon remembers Bryant as a true public servant.
State Rep. Longdon, who uses a wheelchair, says during a dark night on May 2019 as the bus service needed, she needed help. Her colleagues escorted her by foot, some in trailing car, but she says Bryant blocked traffic at a busy intersection so they could cross safely, following them all the way home in his cop car.
A son of proud parents, a brother of seven siblings, and a future husband planning to marry his fiancé
Bryant was 23
Flags ordered lowered to half-staff
Governor Doug Ducey ordered flags at all state buildings to be lowered to half-staff from sunrise to sunset on July 31 in honor or Bryant.
"Arizona is deeply saddened by the loss of Army 2nd Lieutenant Robert Dwayne Bryant Jr.," said Governor Ducey. "Bryant made service his calling, as a citizen-soldier of the Arizona National Guard and Phoenix Police Officer. He carried out his duties with excellence and honor — a model of what it truly means to serve one's country and communities. His tragic loss is felt by many throughout our state. My deepest condolences go out to Bryant's family, loved ones, and all those who served alongside him. In honor of his life and service, I've ordered flags at all state buildings be lowered to half-staff."
Get breaking news alerts in the FOX 10 News app. It is FREE! Download for Apple iOS or Android.