Arizona National Guard sends crews to Texas amid Harvey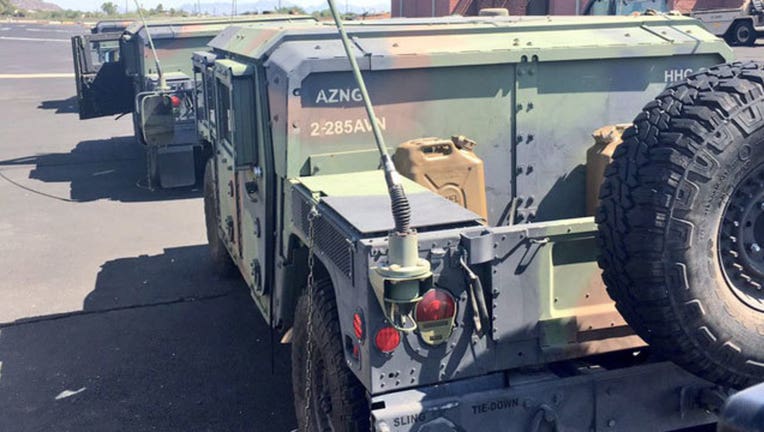 article
PHOENIX (KSAZ) - Blackhawks and a smaller search and rescue aircraft left for Texas on Saturday and today is about preparing for the maintenance those crews will soon need.
"We have a good group of people that are well trained," Sgt. Andrew Shimoli said. "We just came off of deployment, so all of this stuff is fresh in our minds, so we're ready to do it."
Sgt. Shimoli and 29 other members of the Arizona National Guard are ready to leave the Papago Park Military Reservation, beginning a three-day road trip to the hardest hit areas of Texas.
"It's sad, it's sad to see people lose their homes, lose their livelihood, but we're trying to go there and help as much as we can," Christopher Morales said.
The job they'll face includes fixing mechanical issues that may arise during recovery and aid missions happening right now. More than a dozen Arizona National Guard Soldiers are already there, and although they don't need maintenance yet, crews want to be available at a moment's notice.
"We're going to leave here, we're going to get to Texas and we're just going to be ready to go," Morales said. "So as soon as they call, we're going to roll out and help anyone who need to help."
They say these missions are hard but inspiring, and they're what makes them proud to serve our country and proud to help those in a time that they need it the most.
"This is the reason why we joined the National Guard," Sgt. Shimoli said. "We are citizen soldiers."
They're planning on staying in the region for however long is necessary, which could be a month or even longer.