Arizona Photo of the Day - August 2023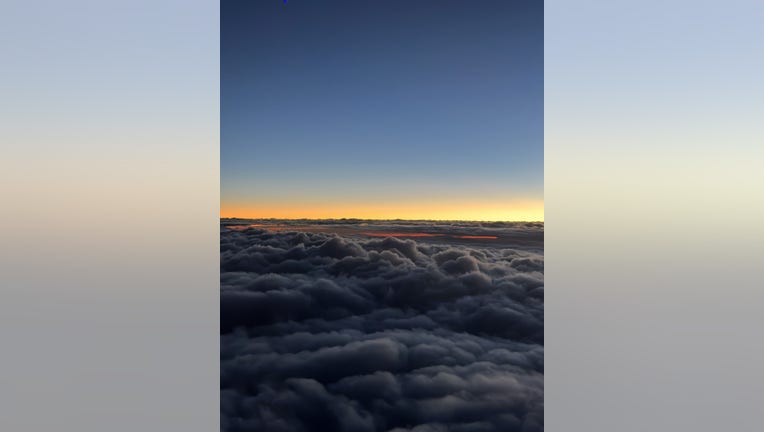 article
Want to be featured for our photo of the day?
Take a look at some of Arizona's beautiful landscapes sent in by FOX 10 viewers. The mountain ranges, sunrises, sunsets, wildlife, parks, canyons, cacti, and even cityscapes have amazing views.
If your photo is chosen, it will be showcased on TV during FOX 10 Arizona Morning (weekdays) during the 6:00 a.m. hour, on social media, and in our Photo of the Day gallery at https://www.fox10phoenix.com/photos.
Choose one of the following ways to submit your photos:
Click here to email us your photo.
Tag your photos with #Fox10Phoenix on Instagram
Message us your photos on our Facebook page @FOX10Phoenix.
If you send a photo via email or social media, please add details about the content. We will also need your permission to share the images with our audience.
Scroll down this page for more Arizona scenery from FOX 10 viewers and check back daily for updates! Click here for a monthly archive.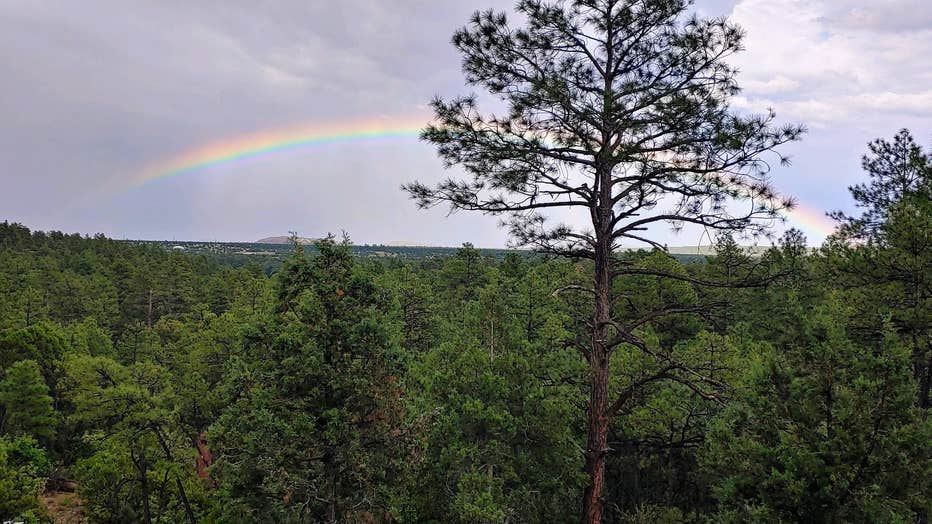 Susan Sternlieb captured a beautiful afternoon rainbow over Show Low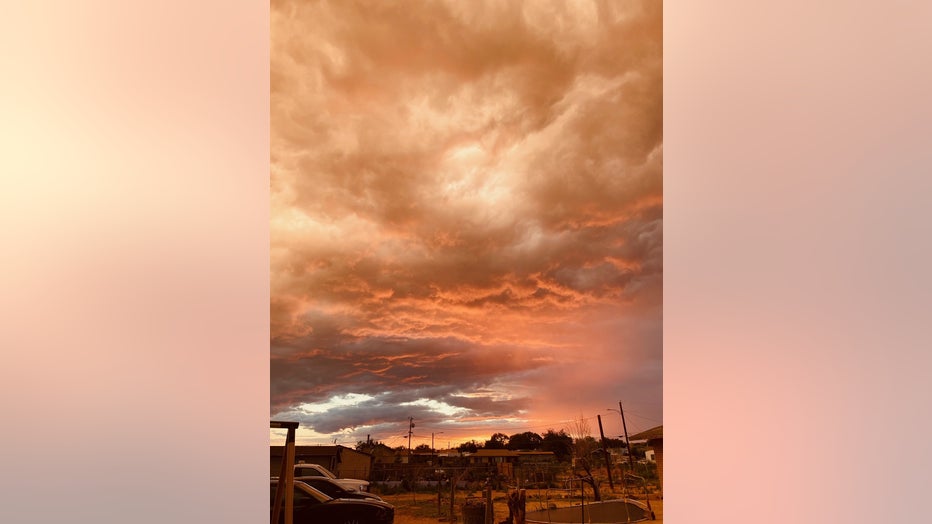 We LOVE this sunset Reva Hoover captured in Tuba City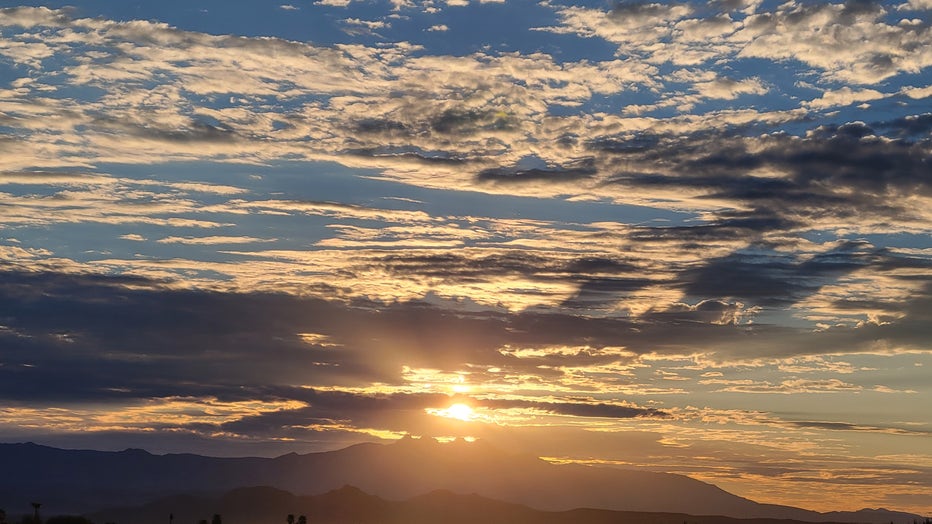 Russ Preban captured a beautiful Sunday morning sunrise over Four Peaks.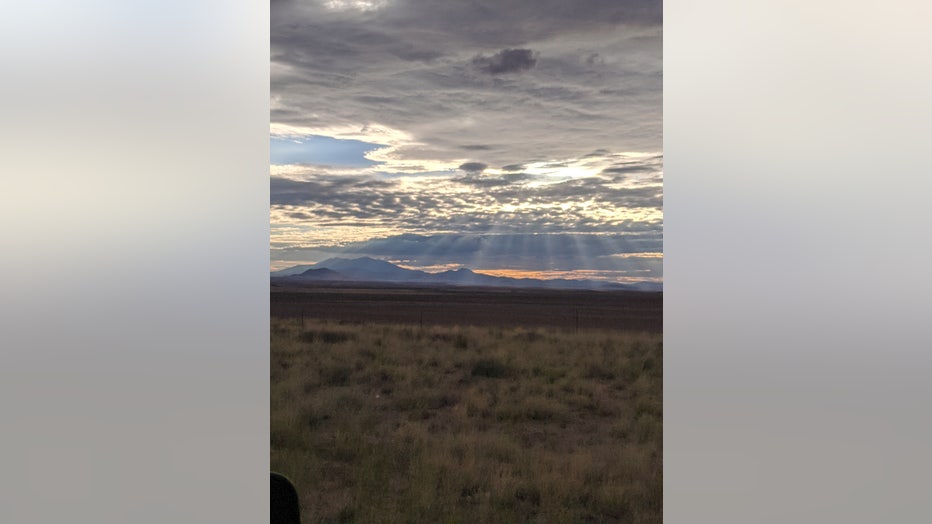 Gloria Quanimptewa captured the sun peeking through clouds over San Francisco Peaks
A beautiful view to kick off the weekend (Make sure you swipe/click for the full photo!) Stay cool and stay safe everyone!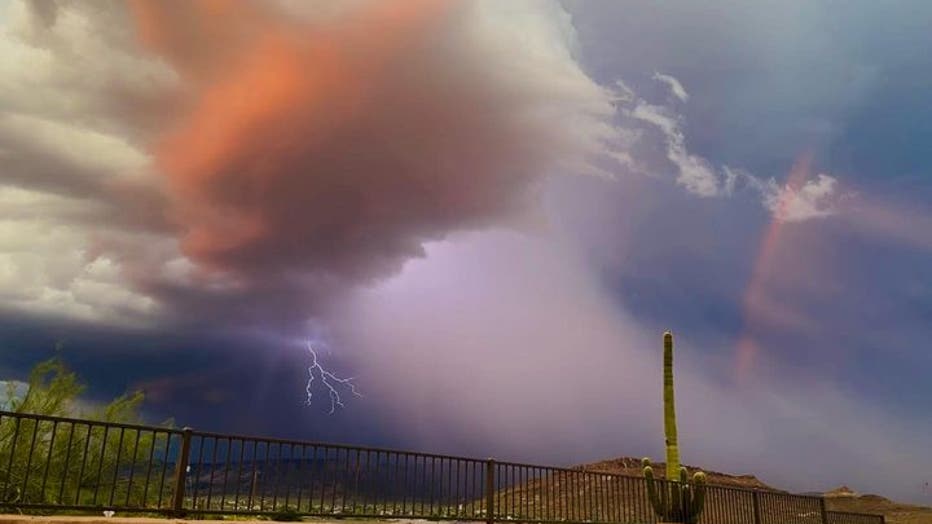 A powerful reminder of what summers in Arizona can look like. Thanks Aftyn Beaird for sharing.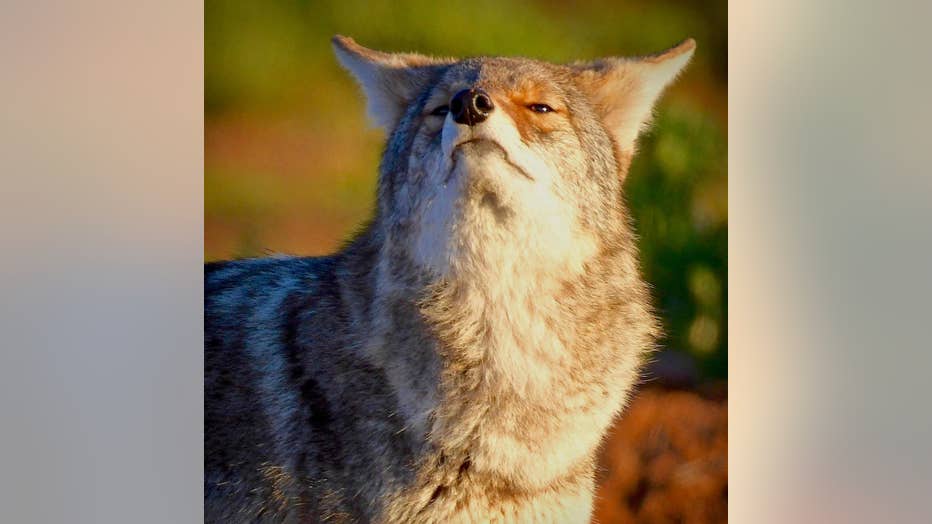 @mkoster_raptorfit captured a photo of a coyote enjoying golden hour in the Salt River Pima Maricopa Indian Community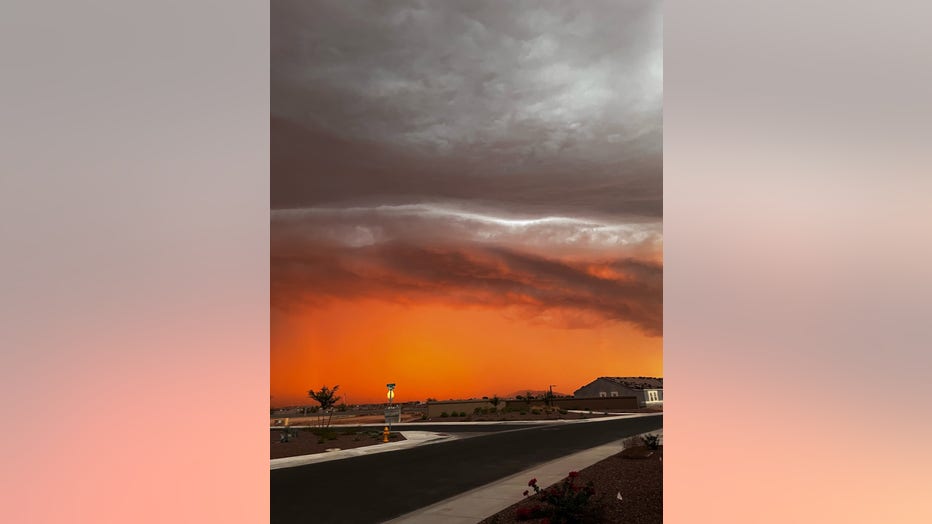 Nichelle Lacey took this ominous photo in Casa Grande during Mondays monsoon
Teresa Yost captured a beautiful double rainbow in Fountain Hills following a storm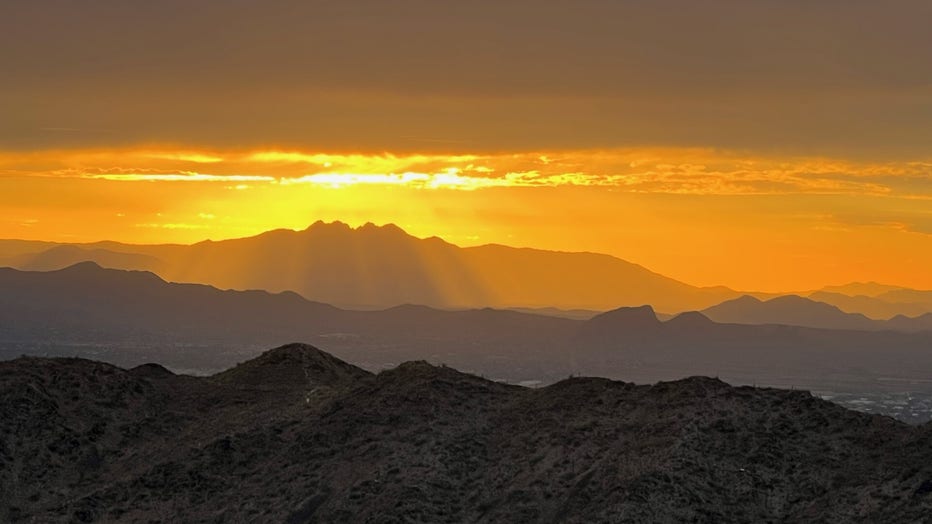 We hope your Monday morning is as beautiful as this sunrise. Thanks to Ricky Bezanson for sharing!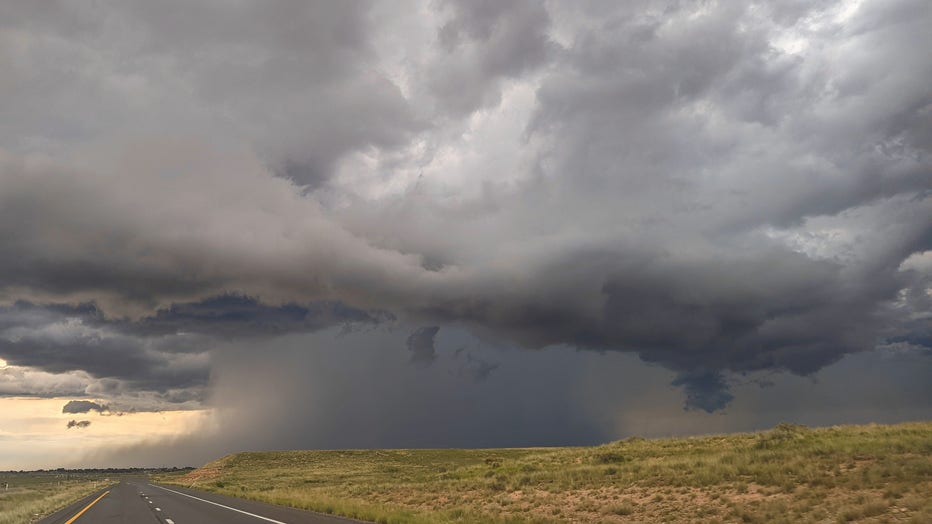 Danielle Goodwin captured this shot from Prescott Valley of a major monsoon downpour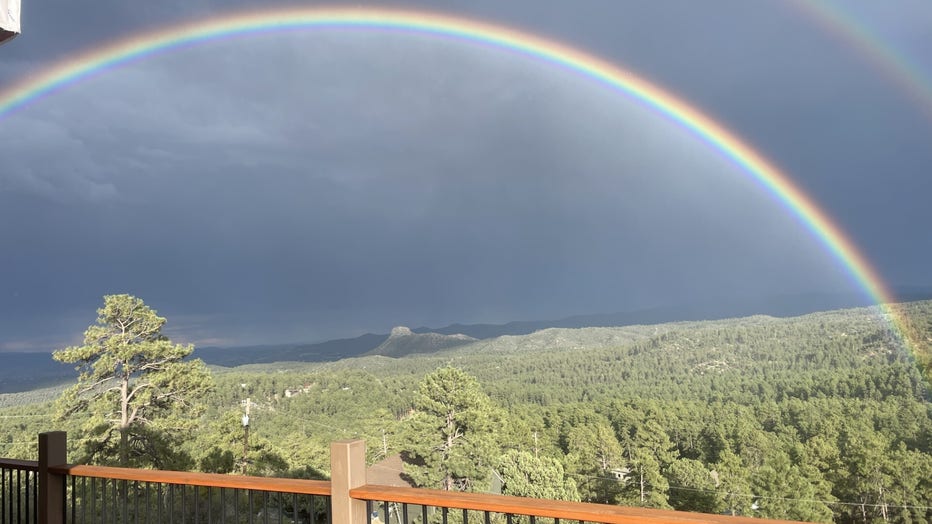 Let's soak in the double rainbow, as we get ready for the weekend. Have fun and stay safe everyone. Thanks Atom Albany for sharing!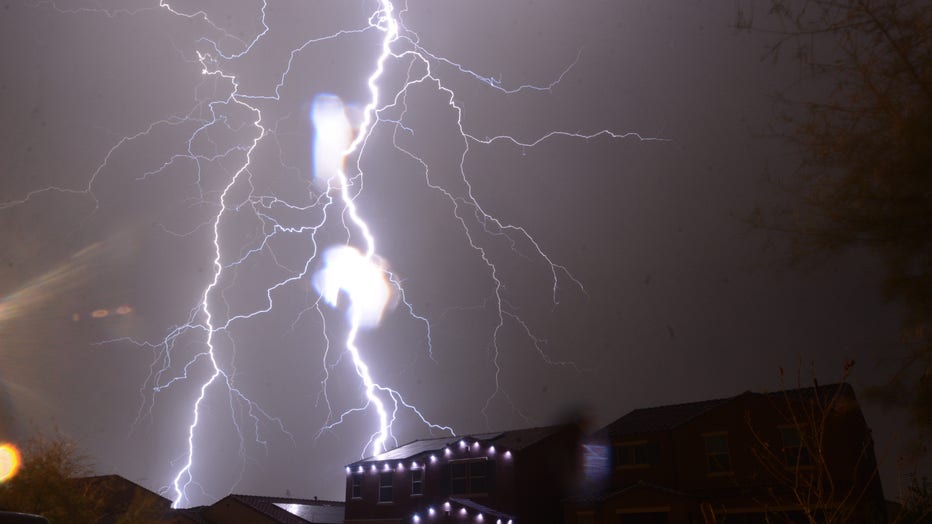 A powerful reminder of Mother Natures raw powers during this time of the year in Arizona. Thanks Scott Keller for sharing!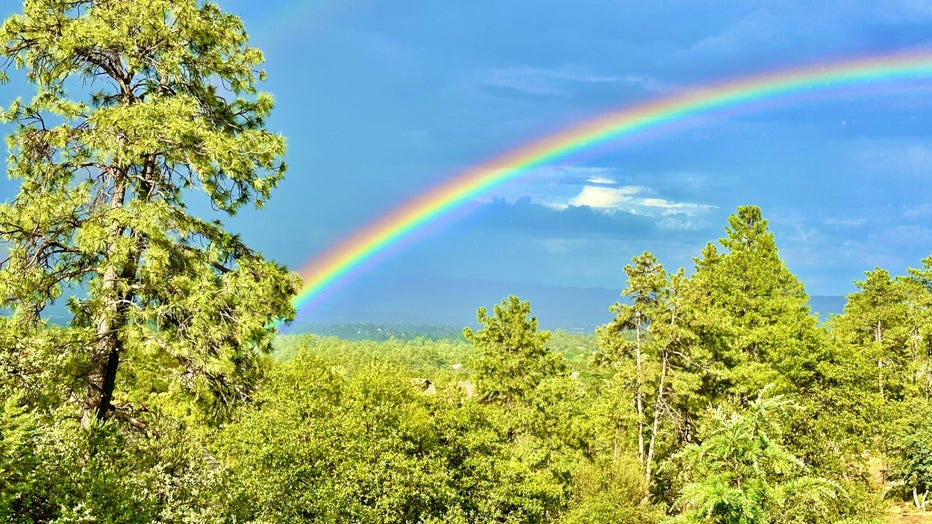 Alan Arnold captured this stunning rainbow over lush trees in Prescott
Hoping we see more skies like this soon before monsoon season comes to an end. Photo by Lois Johnson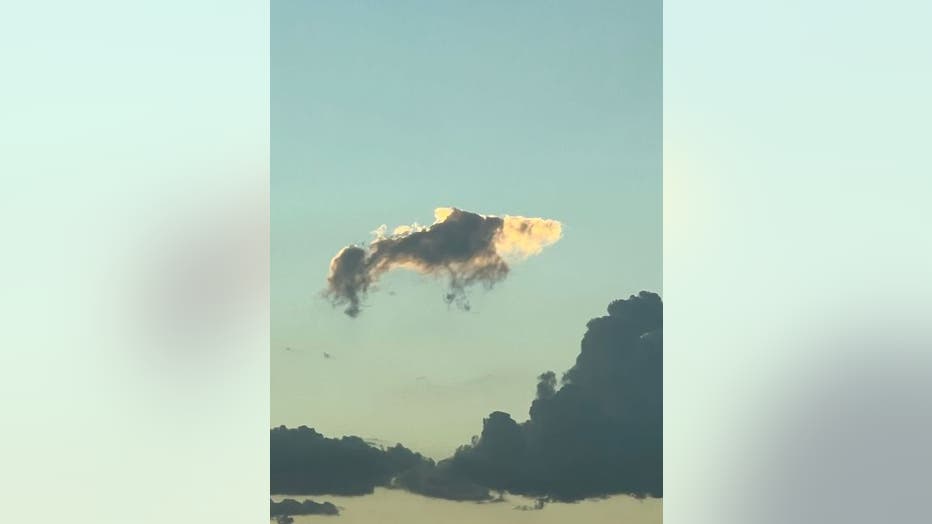 Too cute not to share! Rachel Thomson captured a cloud resembling a shark above Loop 101 and Cave Creek Road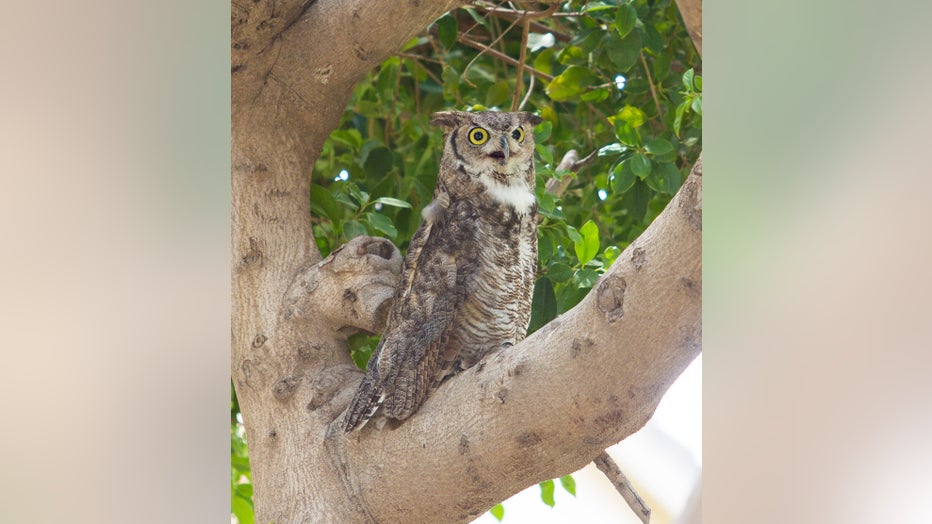 Jennifer Ungren captured this toooooo cute shot of an owl! We hope you had a wonderful weekend!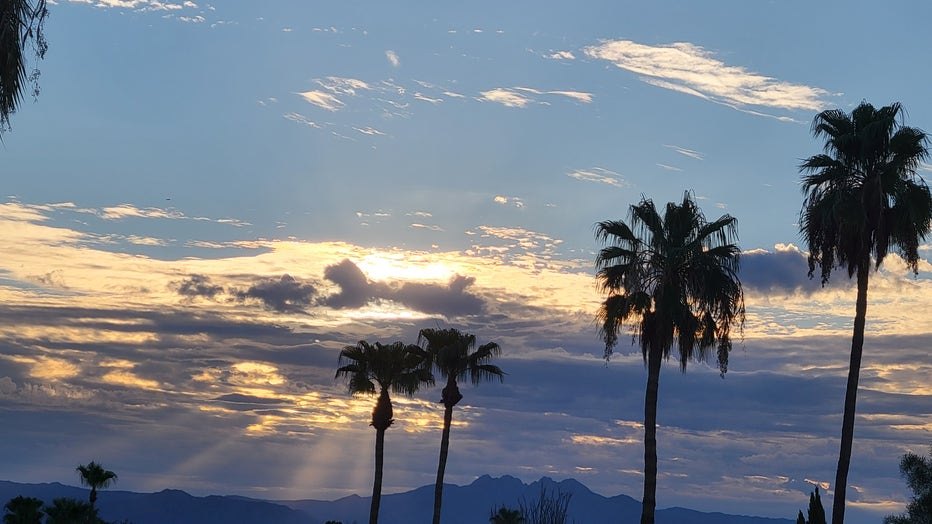 A stunning sunrise in Fountain Hills captured by Russ Preban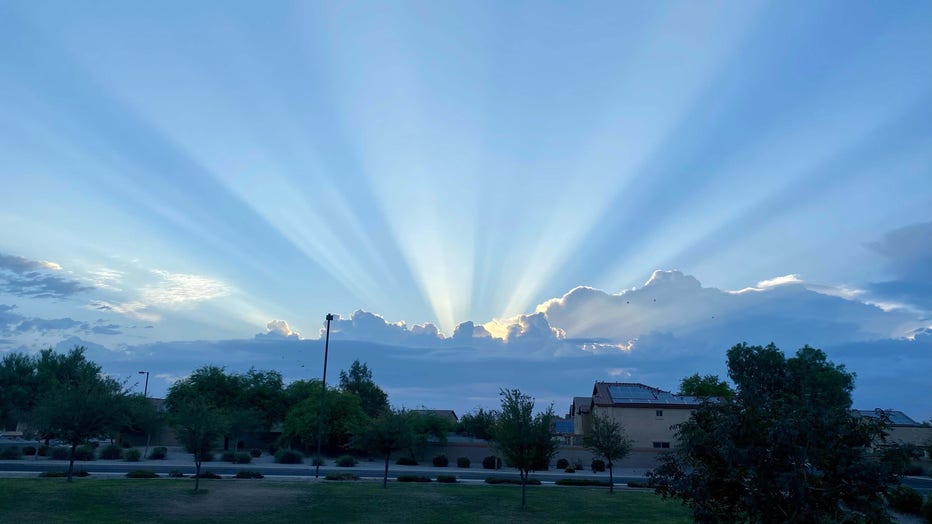 Lets get the weekend started with this awe-inspiring sunrise from Buckeye! Thanks Candy Ross for sharing!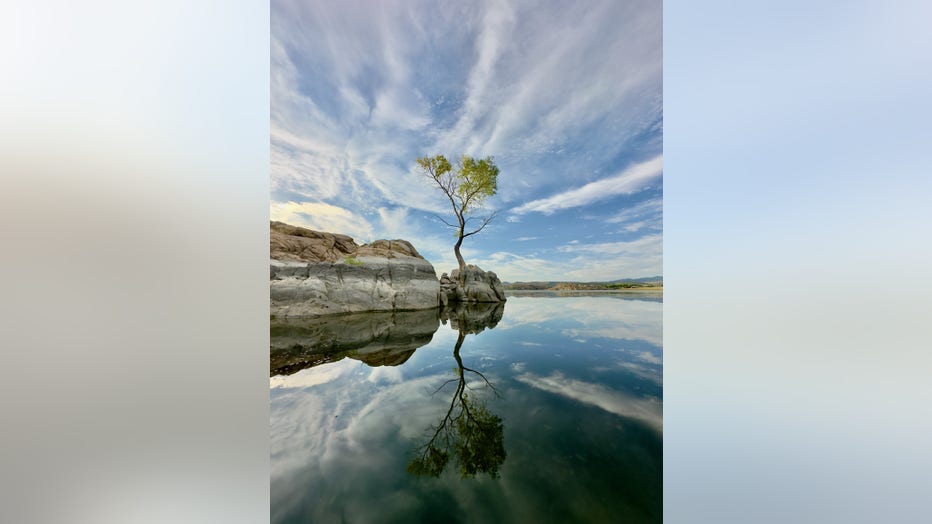 This is the definition of a perfect look! Thanks Karen Shaw for sharing!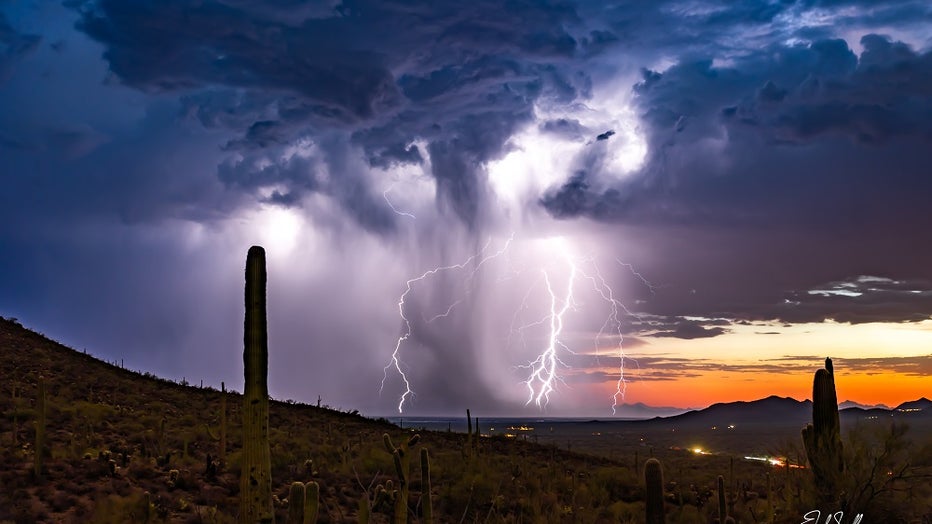 Our desert storms give us some pretty amazing views. Photo by Erik Sullins Photography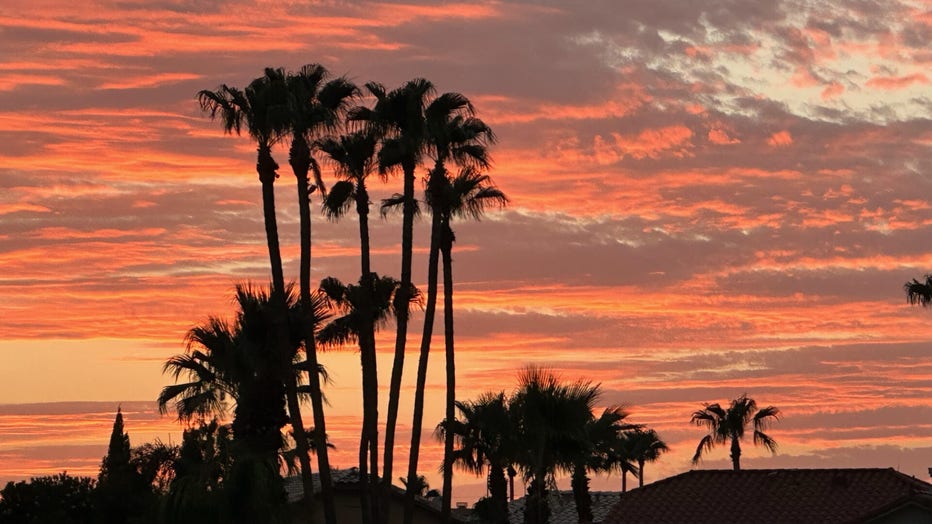 What a stunning Gilbert sunset captured by Eddie Reinhardt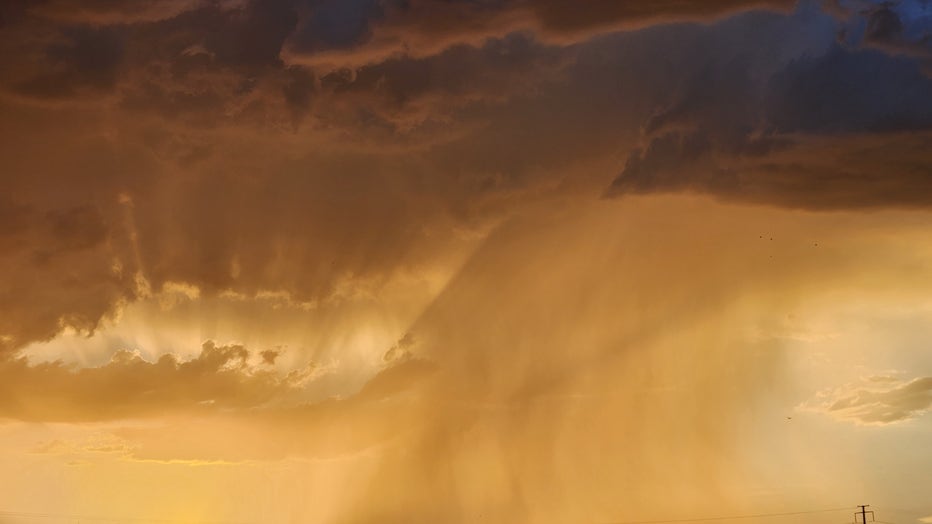 Is anyone else crossing their fingers for another monsoon!? Photo by Mark Hebenstreit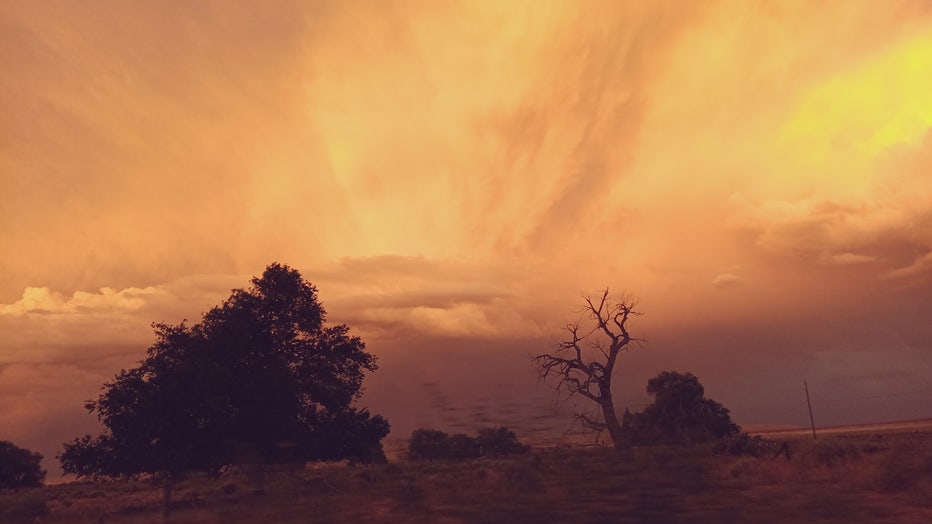 Stunning monsoon views from Greasewood, Arizona. Photo by Briana Morris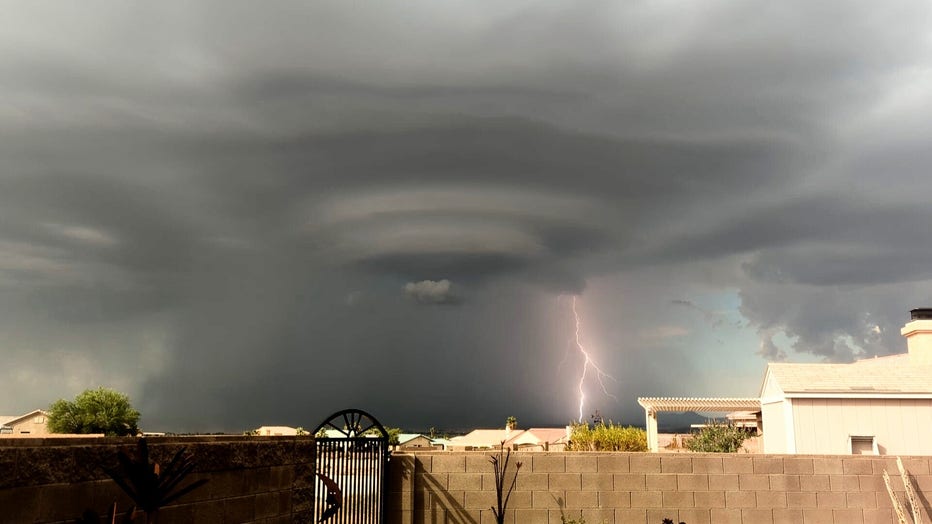 Fort Mohave, AZ (Ashley Batcheller)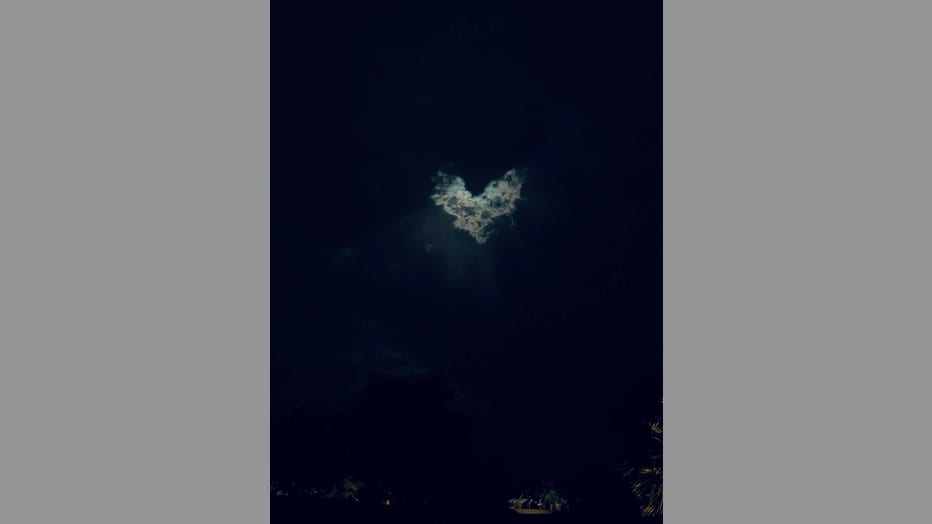 With love, from mother nature! Stay cool and stay safe this weekend everyone! Thanks Kelly Lambert for sharing!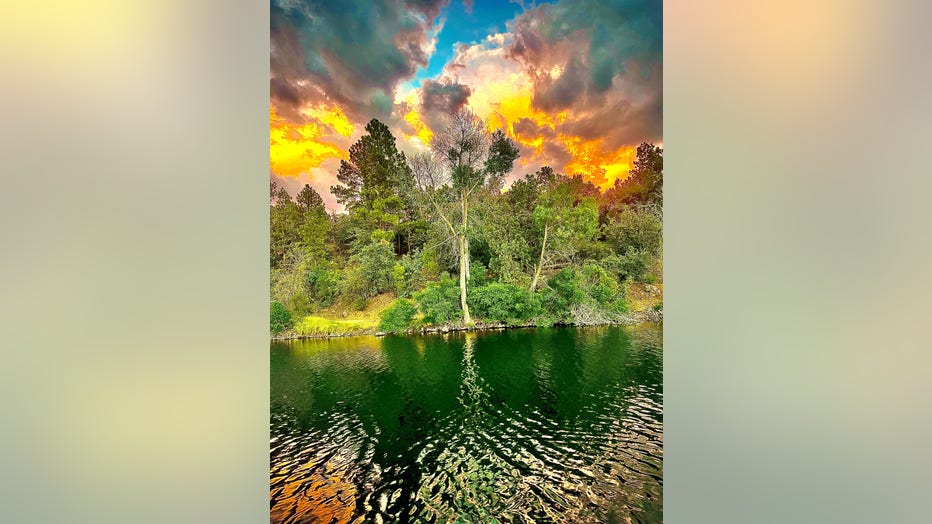 Just look at the lovely colors over Lynx Lake in Prescott! A FOX 10 viewer took this photo and shared it with us!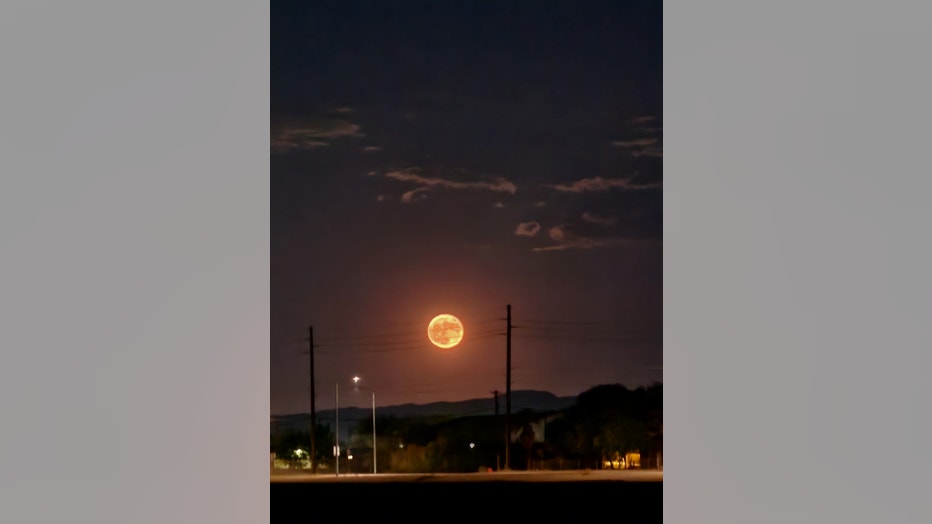 We love this photo Erica shared with us all of the moon on a clear Arizona night!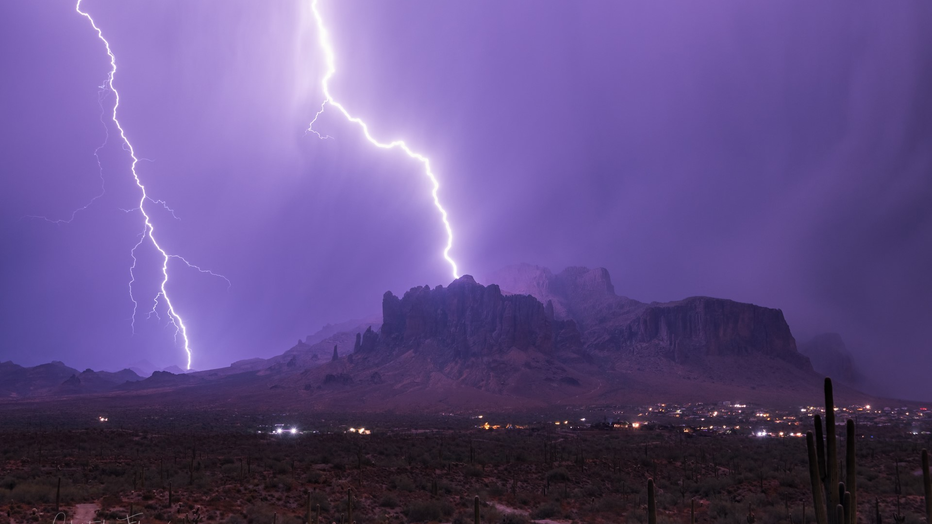 Christopher Flores caught a Superstition Mountain lightning strike