Arizona State University to offer Taylor Swift-themed psychology course: Here's what to know about it
PHOENIX - Here's a course that Swifties at Arizona State University can consider taking during the fall semester!
In a statement released on Aug. 10, university officials announced that the school will offer a course called "Psychology of Taylor Swift - Advanced Topics of Social Psychology" during the fall semester.
"In an academic version of 'What Would Taylor Swift Do?' the class content will draw on themes from her songs, such as family, friends, fame and more," read a portion of the statement.
Here's what to know about this new course.
What's the course all about?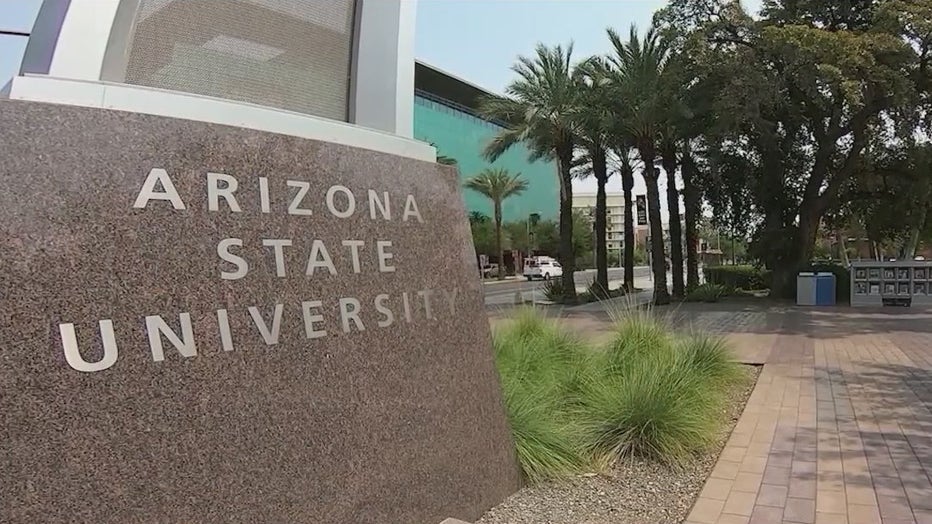 According to ASU's course catalog, students in the course, also known as PSY 498, will learn about "advanced topics in social psychology that feature in [Taylor Swift's] work, her life, and her fans including romantic relationships, fiction/escapism, revenge, and social development."
In ASU's statement, the course's instructor, Alexandra Wormley, says she believes the content will "spark meaningful conversations and serve as a teaching tool for learning advanced psychology concepts."
"The course is basically using Taylor Swift as a semester-long example of different phenomena — gossip, relationships, revenge," said Wormley, in the statement.
What does Taylor Swift have to do with psychology?
In the statement, Wormley, who is a PhD student in ASU's Department of Psychology, said the course is not a fan club meeting. Rather, they will connect a theme from a Swift album to a topic in social psychology.
"Taylor's sixth album, 'Reputation,' is her comeback after disappearing from the spotlight due to conflicts with Kim Kardashian and Kanye West. She enacts her revenge on them — and the broader media landscape — by dropping an incredibly successful album along with a stadium tour. The students know this — but do they know why we like revenge? Do they know how we enact revenge? Social psychology can tell us," read a portion of Wormley's interview on ASU's website.
What is social psychology, exactly?
According to the American Psychological Association's website, social psychology is a study of human interactions.
The website states that social psychologists study how social influence, social perception and social interaction influence individual and group behavior.
"The way we perceive ourselves in relation to the rest of the world influences our behaviors and our beliefs. The opinions of others also affect our behavior and how we view ourselves. Social psychologists are interested in all aspects of interpersonal relationships and the ways that psychology can improve those interactions," read a portion of the website.
APA officials say some social psychology can be applied in a number of practical ways, such as helping organizations hire and train employees or evaluation of educational programs.
Why use Taylor Swift to teach something that seems so serious?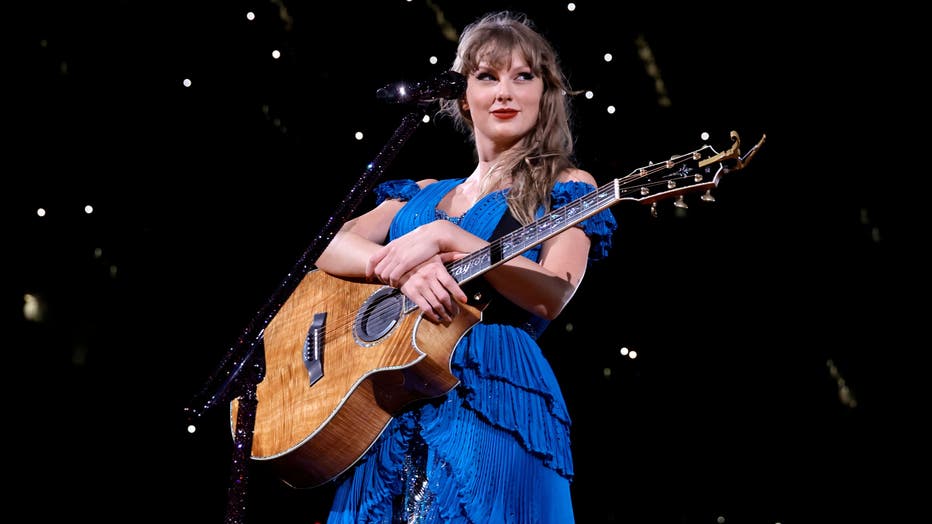 Taylor Swift performs onstage during "Taylor Swift | The Eras Tour" (Photo by Kevin Winter/TAS23/Getty Images for TAS Rights Management)
In her interview on ASU's website, Wormley said that research has shown when students can relate course material to their own lives, it increases comprehension and retention.
"As educators, we should be taking advantage of this little quirk in our brains to foster learning," read a portion of Wormley's interview.
How can a person enroll in the course?
In order to qualify for the three-credit course, students will need to pass a course called PSY 290 (Research Methods) with a grade of C or higher, according to ASU's website.
However, even if a student meets the prerequisites, it is not likely they can get in the course without someone else dropping it, because the course is listed as completely full as of Aug. 15.
ASU's fall semester begins on Aug. 17.
Surely there are other schools with Taylor Swift-themed classes, right?
ASU is far from the first school to offer classes that feature Taylor Swift and/or her works.
In April 2023, officials with the University of Missouri announced that its Honors College was offering a one-credit, small-sized tutorial course called "Taylor Swiftory: History & Literature Through Taylor Swift." The course, according to the statement, explores "how history is crafted; how we write our own histories; how we write histories of others; and the sources that enable us to do so."
In that same month, the Boston Globe reported that a Berklee College of Music, a private college in the city, is offering is course called "Songs of Taylor Swift." The course focuses on Swift's songwriting.
Meanwhile, Rice University in Houston, Tex. is offering a course called "Taylor Swift Lyrical Evolution," which, according to the description, discusses the nuances of her lyrics.
"Using a chronological approach, this course will spend time on each one of her ten albums. We'll consider a broad range of topics, including: femininity and gender; social media and public opinion; politics and social impact; fiction and nonfiction; American nationalism and whiteness; and finally, family and feuds," read a portion of the course catalog.