Arrest made in connection with deadly Peoria crash: PD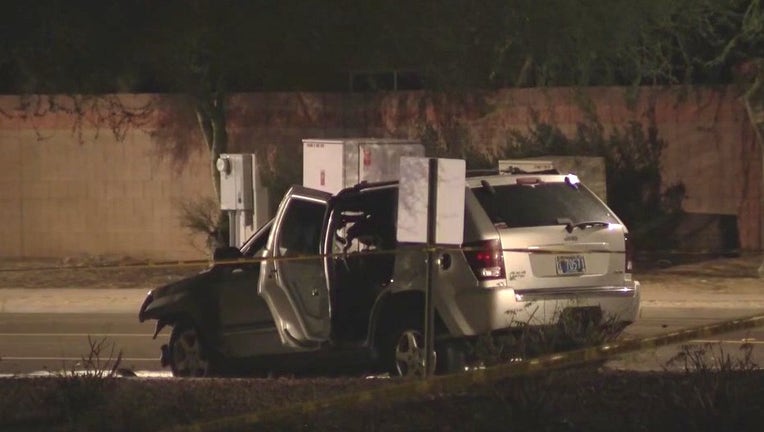 article
PEORIA, Ariz. - Officials with the Peoria Police Department say they have made an arrest in connection with a crash that resulted in the deaths of five people, including three children.
According to a statement released on Mar. 30, the person arrest is a 17-year-old. Police did not release the suspect's identity, but did say the suspect is accused of five counts of Second Degree Murder.
We first reported on the crash in November 2022. The crash happened in the area Line Cactus Drive and 107th Avenue at around 9:00 p.m. on Nov. 20. The driver, 36-year-old Elizabeth Simpson of Glendale, and an adult passenger, 31-year-old Jace Hochstetler, were identified as being among the dead.
"Impairment and speed are believed to be factors in this collision," read a portion of the statement released on Mar. 30, 2023.
The teen suspect, according to police, was has been taken to the Durango Juvenile Detention Facility.
Map of where the crash happened