Boy photographed playing in dust pile dies moments later: 'Tragic'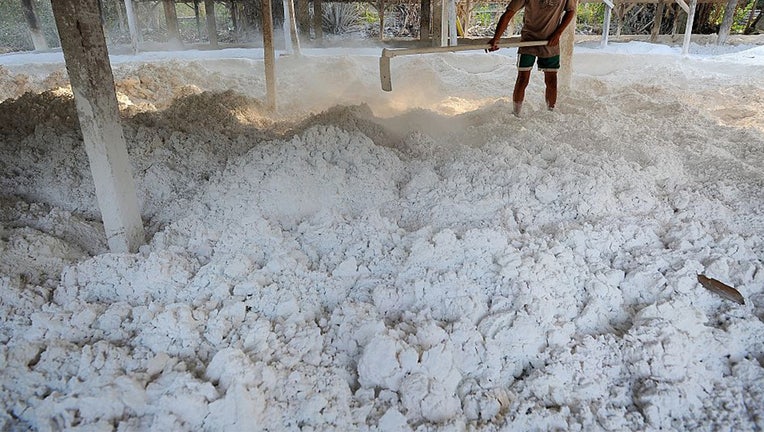 article
A 7-year-old boy in Brazil died moments after he played in a pile of limestone powder, poisoning him as he breathed the powder into his lungs.
"The photo was the last and taken a few minutes before his tragic death, caused by inhaling limestone, while playing," the boy's uncle told local outlet Jornal Razão. "The memories I have of you, my dear child, will always be the best."
Photos taken Aug. 3 show Arthur Emanuel Bitencourt happily playing in the pile, which someone had left by the side of the road. Waist-deep in the pile, he is smiling and giving a thumbs-up to the camera.
Bitencourt's death happened very quickly. His parents rushed him to a hospital, but he had already died, the Australian Broadcast Company reported. The family buried him Friday afternoon.
PENNSYLVANIA DRIVER HOSPITALIZED AFTER BIZARRELY CRASHING CAR INTO SECOND FLOOR OF HOME
"Our gratitude to God for putting Arthur in our life, a treasure who stayed with us for seven years, one month and ten days," his uncle wrote in a post online.
"Life is like a moving train, but our dear and beloved son, brother, nephew, cousin, grandson, went down still in the beginning of the journey."
I'M A FORMER PROSECUTOR. THE 'WAR ON DRUGS' INCENTIVIZES CONVICTIONS, NOT JUSTICE
Brazil's Civil Police opened an investigation into the incident and will speak with Bitencourt's family this week.
The family said they had no knowledge of the dangers associated with limestone, especially once it has been ground to a powder. People commonly use limestone powder for construction and by farmers to enrich soil and increase crop yields.
However, limestone in a powdered form has high carcinogenic potential, according to Brazil's Technological Research Institute (IPT), largely due to the damage to lungs if inhaled. 
CLICK HERE TO GET THE FOX NEWS APP
Handling the material requires protective goggles, gloves and face shield. The IPT recommends that if a person inhales limestone dust, they should receive artificial respiration or oxygen and seek immediate medical attention. 
Symptoms of harmful exposure to limestone dust include a persistent cough, labored breathing and decreased lung function.