Bud Light back at FedEx Field: Anheuser-Busch renews partnership with Commanders under new ownership
WASHINGTON - Anheuser-Busch and the Washington Commanders have announced their official partnership as the 2023 football season kicks off. 
The company had terminated its sponsorship deal with the Commanders back in March 2022 but it appears the company is coming back to FedEx Field. The company did not say what sparked the decision but it did come just one month after the NFL hired former Securities and Exchange Commission chair Mary Jo White to investigate allegations of sexual harassment against former owner Dan Snyder. 
Snyder was ultimately ordered to pay $60 million to the NFL after the allegations of sexual and financial misconduct were substantiated through White's investigation. The organization released the findings back in July, shortly after news of the team's sale to Josh Harris was confirmed. 
The ranking Democrat on the U.S. House Committee on Oversight and Reform, Maryland Rep. Jaime Raskin, is now urging the committee Chair, Rep. James Comer, R-Ky.,  to send the case to the Department of Justice to determine if Snyder should be prosecuted for making false statements in his deposition and obstructing a congressional investigation.
With the partnership renewed under Harris' new ownership, fans ages 21 and up will be able to engage in different gameday activities, receive exclusive content and win one-of-a-kind experiences. 
The first celebration will be the Commanders Season Kickoff Party on Sept. 8 at 5 p.m. The event will be hosted at Franklin Park in Northwest D.C. and there will be fan giveaways, live entertainment, performances from the Commanders Marching Band, meet and greets with Major Tuddy and Washington Football Legends and special appearances from current Commanders players. 
There will also be a series of concerts bringing major artists to FedEx Field and sweepstakes giving fans the chance to win tickets and accommodations for away games. 
"We are thrilled to partner with Anheuser-Busch again to create a new and improved experience for Commanders fans," said Jason Wright, President of the Washington Commanders. "Bringing Anheuser-Busch back to FedExField as a partner not only reflects their confidence in our organization but also their commitment to our fans, who are the most loyal in NFL."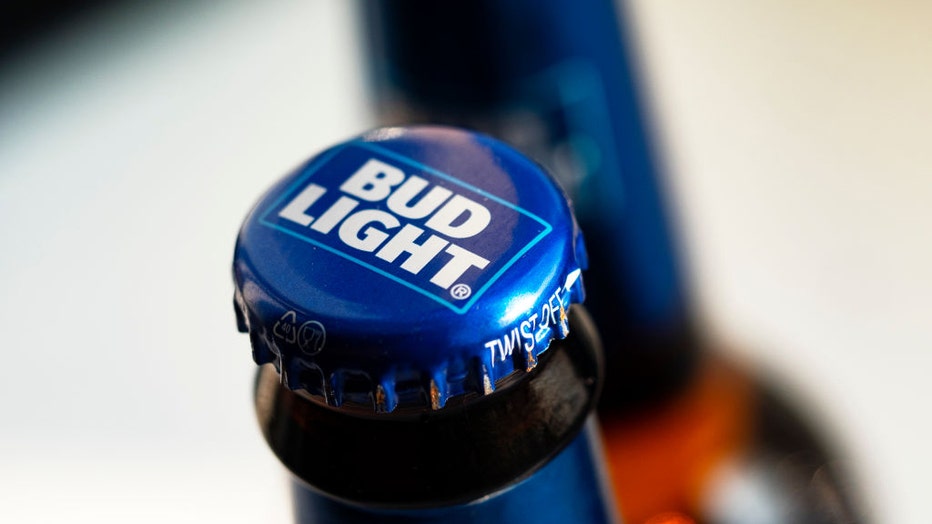 Bud Light continues to face backlash more than a month after its polarizing pact with transgender influencer Dylan Mulvaney prompted outrage. Photo Illustration by Igor Golovniov/SOPA Images/LightRocket via Getty Images)
When it comes to game days, fans can start things off with the Bud Light Backyard in Legends Plaza where there will be live music, games and good trucks. Once inside the stadium, they can gather and watch the game in the main concourse at the Bud Light End Zone. The Bud Light Backyard will also serve as the spot for post-win celebrations.
Anheuser-Busch and the Commanders are also committed to honoring the veteran and first-responder community with exclusive appearances and fan recognition throughout the season. 
"We are pleased to have a partner who shares our commitment to giving back and to supporting our military, as we continue to expand engagement programs locally for first responders and families of fallen soldiers," Wright said. 
They will be working with Folds of Honor, nonprofit organization that provides educational scholarships to the spouses and children of military members who have fallen or been disabled while serving as well as the families of first responders.
"We are so grateful to Anheuser-Busch and the Commanders for helping us provide life-changing academic scholarships to those who need and deserve our help," said Lt Col Dan Rooney, Founder and CEO of Folds of Honor. "Our long-time partner Anheuser-Busch, along with the Commanders, understand the importance of education and are doing something about it. They are truly making a significant, positive impact on these families."