Crews clearing derailment site after BNSF train hits boulder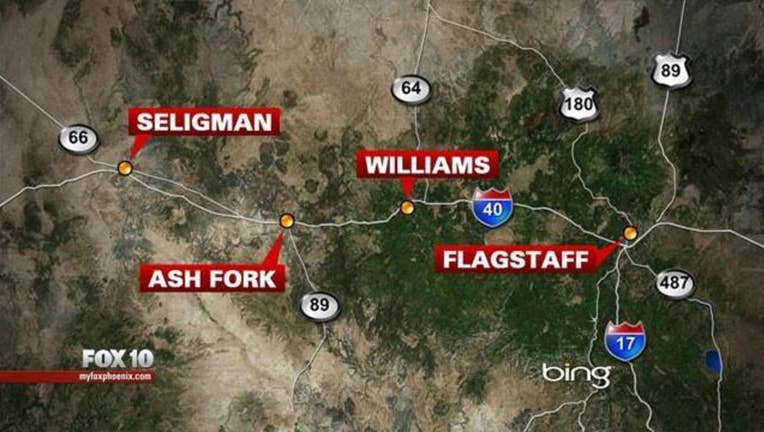 article
WILLIAMS, Ariz. (AP) - Crews are clearing a northern Arizona derailment site where a freight train's three locomotives and one car went off the tracks when the lead locomotive struck a boulder.
Burlington Northern Santa Fe spokeswoman Lena Kent said there were no injuries and no hazardous materials spilled when the derailment occurred Sunday evening west of Williams.
Kent said the derailment remained under investigation and some details aren't immediately available. Those include the size of the boulder and how got on the tracks.
The spokeswoman said the derailment blocked both tracks of the BNSF main line.
She said the railroad expected to have one track put back into operation Monday afternoon and the second later Monday.