Detective: Cellphone records led to woman's alleged killer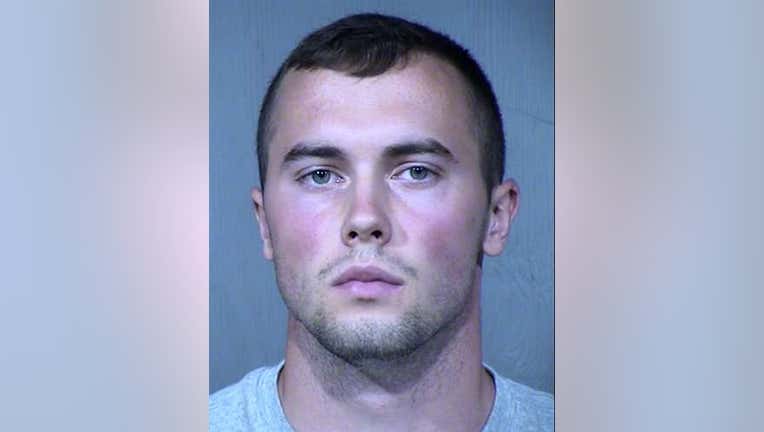 FLAGSTAFF, Ariz. (AP) - Authorities used cellphone records to track down an airman who they believe shot and killed a Sunday school teacher and left her body off a forest road in northern Arizona, a sheriff's detective said.
Mark Gooch left his dorm room at Luke Air Force base where he's stationed and traveled more than 400 miles (643 kilometers) to northwestern New Mexico, where Sasha Krause lived and worked in a Mennonite community. Coconino County Sheriff's Detective Lauren Jones said Thursday that Gooch returned to the base near Phoenix less than a day later.
In that time, authorities say Gooch kidnapped Krause, fractured her skull and shot her in the back of the head. A camper found Krause's body outside Flagstaff on Feb. 24, more than a month after the 27-year-old was reported missing. Her wrists were bound with duct tape and she was facedown in a clearing in the forest, Jones said.
Gooch, 21, pleaded not guilty earlier this week to first-degree murder, kidnapping and theft charges.