Family searches for bone marrow donor to cure daughter's cancer
PALM COAST, Fla. - When Essie Gutierrez was ten years old, she had a bruise that wouldn't go away, so her mother took Essie to Nemours Children's Health hospital in Jacksonville. 
"I went in and said I need to get an MRI for my daughter, there's a bruise that won't go away. And they said we can't do an MRI, but we'll do some other things and weave some things out," Shannon said.
After testing, the family got some of the worst possible news. 
"About 45 minutes after that, the doctor came in and shut the door. He said, 'Unfortunately your daughter is being admitted for symptoms of cancer.'"
Essie was diagnosed with chronic myeloid leukemia, a blood cancer. Now 17, she has been undergoing chemotherapy for the last seven years.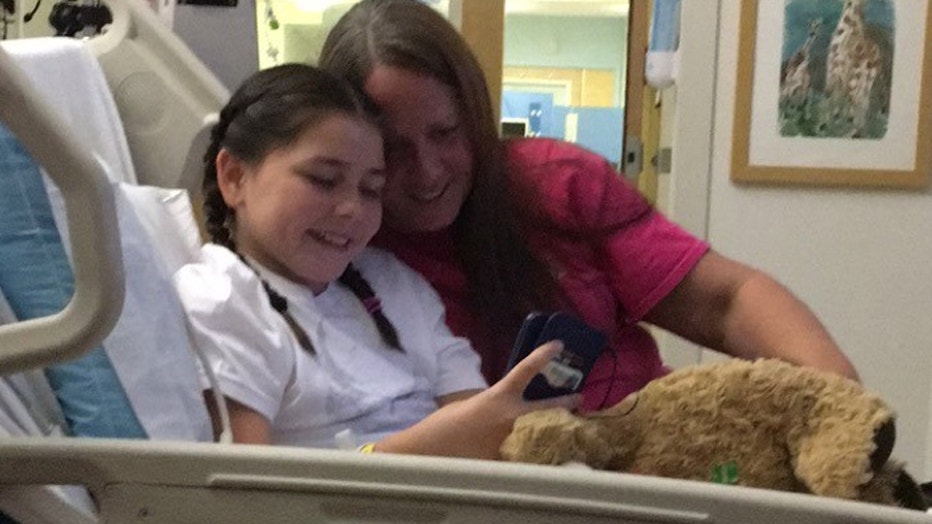 "It's a pill form," Essie said. "I take it two times a day. One in the morning and one at night."
Doctors say Essie's best hope for the future lies with a bone marrow transplant. Essie's family and friends spent Sunday morning in Palm Coast collecting cell samples from possible donors.
The nonprofit group "Be The Match" tests them to see if they'd be right for Essie or another leukemia patient. If so, they reach out to the donor to help save the patient's life, giving them some of their cancer-fighting immune cells. 
"A lot of people think it's surgical. It's not surgical. It's all through blood, IV-to-IV. They take out HLA [human leukocyte antigen] cells – that's what they're looking for," Shannon says.
Julie Diaz was there helping out with her son, Jayden Wilkinson.  A bone marrow donor also cured his leukemia. 
"It just shows you, we're 11 months post-transplant, and we're doing amazingly," Diaz said.
The Gutierrez family is hoping one day soon they'll also find the match for Essie. She says that match will give her back her life. 
"Knowing that's not in the back of my mind, anymore. Knowing I survived and I beat this terrible disease," Essie said.
If you'd like to sign up to donate your life-saving blood to cure a cancer patient, you can go to https://bethematch.org/.
Watch FOX 35 News for the latest Central Florida stories.