'I just can't compete': Phoenix housing market has man living in RV, burned out on home search
PHOENIX - The Phoenix-area housing market just set another new high, causing a man to stop searching for an affordable home and to live in an RV.
The average sales price is nearly $500,000. That's almost $100,000 more than a year ago.
Some prices have started to cool in other major cities, but that has not happened yet in Phoenix. The lack of supply for our growing area is still the main problem, and many buyers are just burned out with the cutthroat market.
It's part of the American dream – owning a home. Until the dream becomes unattainable.
"This is my home away from home," Jason Smith said. "As close as I can get to a home."
Smith likes his stainless steel appliances, fireplace and office. The picky plumber even approves of his new bathroom. However, his situation isn't what you might think.
'I lowered every standard I have to bid on houses'
"I just can't compete," Smith said about the housing market after making several offers on homes. The separated dad has been seriously interested in about 15 homes.
His wish list is a two to a three-bedroom house in north Phoenix near his children and he doesn't want to spend more than $350,000.
"It is impossible because if you're hitting a house for $350,000, then you offer $370,000 and someone is going to pay $390,000," Smith said.
He's also learned that in his price range, cash is king for sellers.
With a lease coming up and no home to move to, Smith had to think outside the box – he's now essentially living in one.
He lives in a 42-foot home on wheels that he parks at Deer Valley RV Park.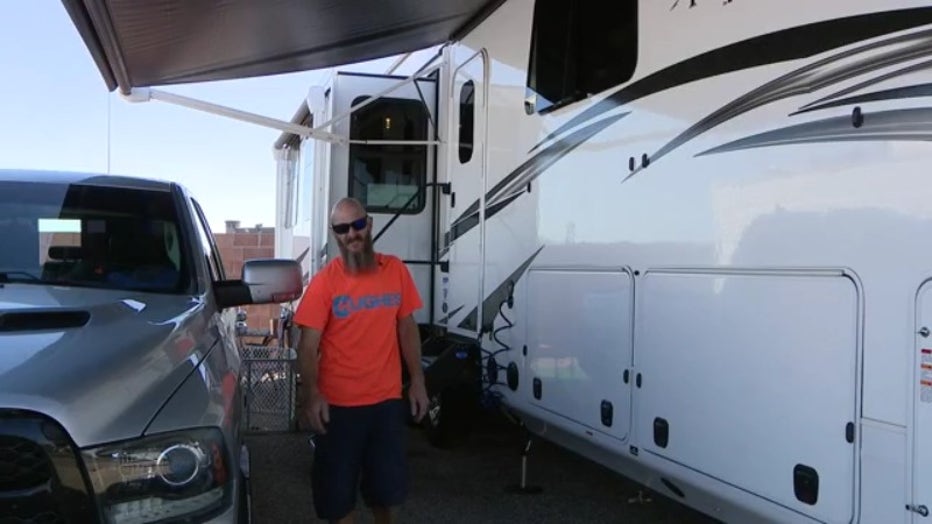 "It's not bad to live in if you can't find a house to live in," he said.
As prices rise and supply stays low, it's never been so good to be a homeowner, but so hard to become one.
"I lowered every standard I have to bid on houses, "Smith said. "That's where I was at. I just finally said, you know what, whatever I can get in, I will bid at. I was still overbid."
The home buying process has broken this man. "Exhausting, wearing, uncertain," he said.
About 20 minutes away, Jammie Disanto almost bailed on her home search. "I got very depressed," Disanto said. "I wanted to give up."
The first time homebuyer started looking in January. Her wish list was a three-bedroom, two-bathroom home in north Phoenix under $380,000.
She put in 12 offers, saying, "It was extremely disappointing to have it taken away after you visualized it and seen yourself living there."
Disanto, who grew up in the Valley, even thought about buying in another state. Instead, she switched realtors.
"We are constantly putting on different hats," realtor Kellie Parten said. "Talking people off of ledges especially when they don't get their offer selected."
'I've been waiting a long time for this'
Parten with HomeSmart Elite has a playbook of strategies to use when writing up an offer. Besides offering a high price, appraisals can be waived, inspection periods can be cut short and escalation clauses can all motivate a seller.
"When she was referred to me, I knew that and so it made it even more imperative for me to make it even more successful for her," Parten said. "This was her 13th try and we were able to put it together."
Disanto was grateful and is now a homeowner.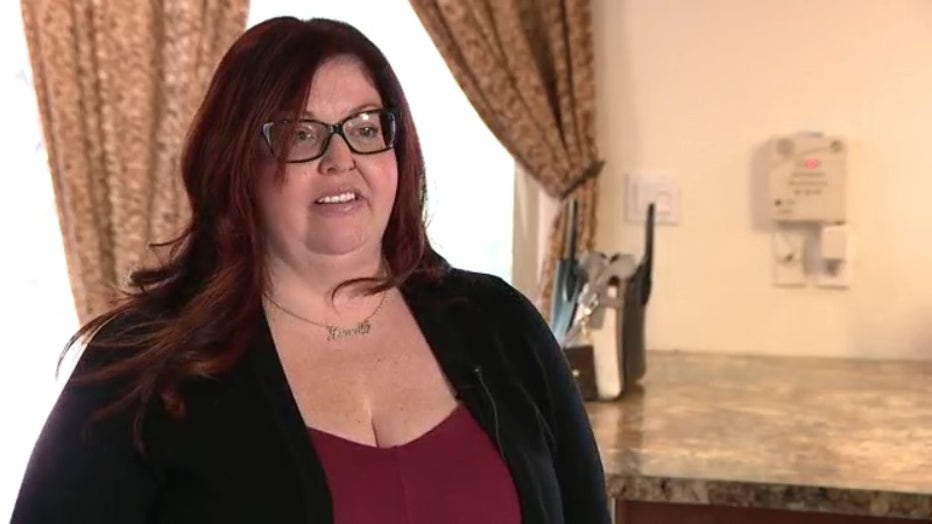 "This is my first home," Disanto said. "I've been waiting a long time for this."
Parten says the current boom is different than the last one. Buyers are all well qualified now, which was not the case before the '08 crash.
"It's not the same storm brewing," Parten said. "I don't see a big crash. We have way too little supply."
While some prices have finally stabilized in other big cities like Seattle, Las Vegas, San Jose and Atlanta, the Phoenix area is not there yet.
Multiple offers are still the reality and Parten says buyers should not sit on the sidelines.
"I would not say give up altogether," Parten said. "Maybe change your idea of what today's home looks like versus five years from now."
Back at the RV park, Smith has thrown in the towel, saying, "It's a heck of a time for homeowners right now … I wish I was one."
Goldman Sachs recently said that home prices will rise another 16% in 2022 and investment bank does not anticipate a big boost in inventory anytime soon.
Related Stories:
Tune in to FOX 10 Phoenix for the latest news: