Johnny Manziel says he attempted suicide after Browns cut him in 2016: reports
Johnny Manziel revealed in a new documentary he attempted suicide after the Cleveland Browns cut him in 2016. 
"Untold: Johnny Football," scheduled to release Tuesday, is the latest of the Netflix series that gives an inside look at one of the top football stars of the 21st century who ultimately flamed out of the NFL despite winning the 2012 Heisman Trophy at Texas A&M. 
His lack of success in the league, mixed with substance abuse issues and a bipolar disorder diagnosis, left Manziel seeing no way out.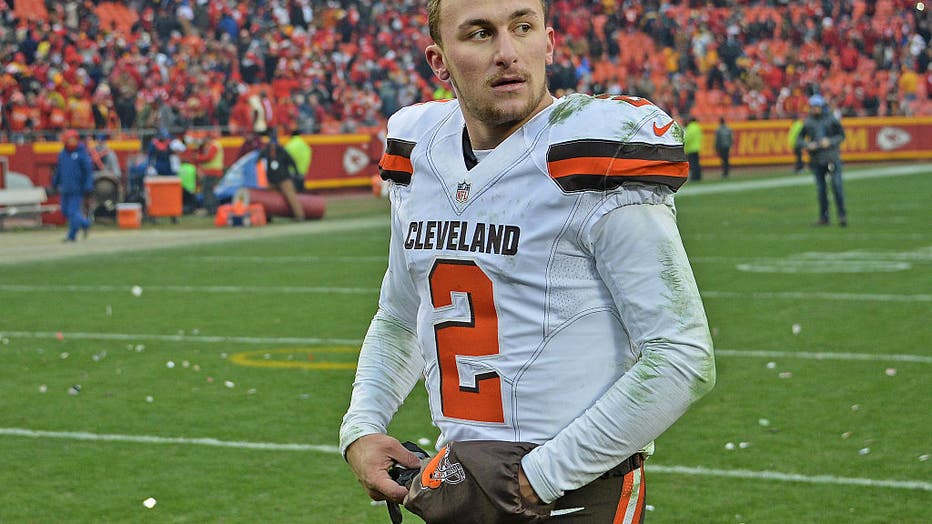 KANSAS CITY, MO - DECEMBER 27: Quarterback Johnny Manziel #2 of the Cleveland Browns walks off the field, after losing to the Kansas City Chiefs on December 27, 2015 at Arrowhead Stadium in Kansas City, Missouri. (Photo by Peter G. Aiken/Getty Images
"I had planned to do everything I wanted to do at that point in my life, spend as much money as I possibly could and then my plan was to take my life," Manziel explained in the documentary, per multiple reports.
In the documentary, Manziel said that following the 2015 NFL season, his second in the league during which he went 2-4 as a starter with Cleveland, he began using OxyContin and cocaine on a daily basis, per multiple reports. 
He was 215 pounds in January of that year, and by the time September rolled around, he had dropped to 175 pounds. 
More off-the-field problems came in January 2016, when his girlfriend accused him of hitting and threatening her, which led to a misdemeanor assault charge. 
Though lawyers reached an agreement with officials to get the charge dropped under conditions, the Browns, after using their first-round pick on him during the 2014 NFL Draft, cut him before the start of his third NFL season. 
Manziel was later diagnosed with bipolar disorder that year, he said in the documentary, according to multiple reports. However, he refused to go to rehab, and his substance abuse issues got worse.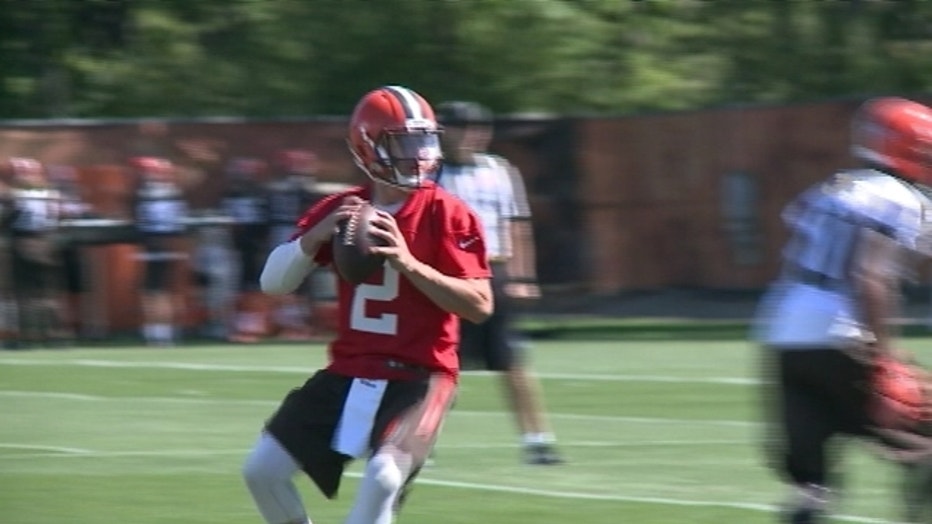 The quarterback said he went on a "$5 million bender" before ultimately trying to take his own life. 
"I wanted to get as bad as humanly possible to where it made sense, and it made it seem like an excuse and an out for me." Manziel bought a gun prior to his "bender" to ultimately carry out his suicide attempt. But it didn't work. 
"Still, to this day, don't know what happened. But the gun just clicked on me," Manziel said in the documentary, per reports. 
The suicide attempt gave Manziel a new perspective on life. Despite a broken family relationship because he refused to get treatment, Manziel returned home to Texas, where he began his recovery. 
"It's been a long, long road, and I don't know if it's been great or it's been bad — that's kind of still up for debate," Paul Manziel, his father, said in the documentary, per reports. "But we're blessed. And he's still with us. And we can mend all the fences still.
"I think Johnny's got a lot better days coming than what he's had."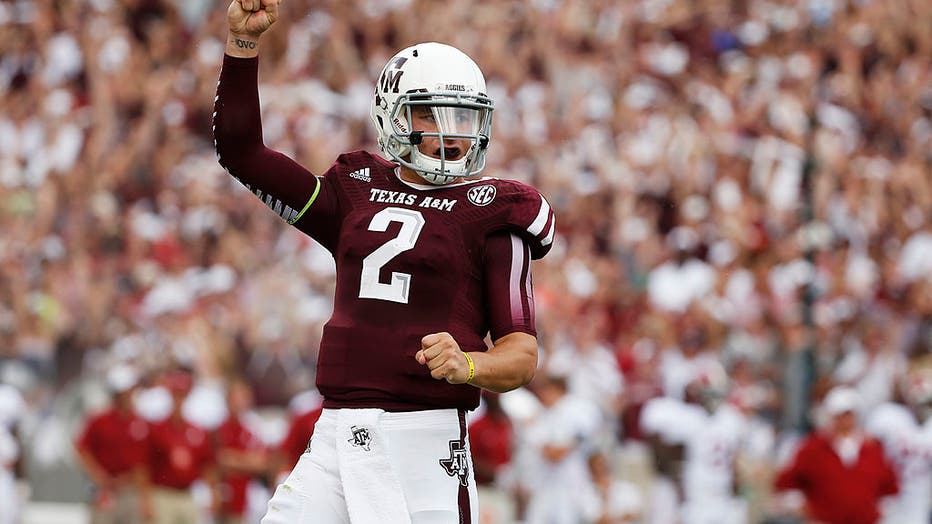 COLLEGE STATION, TX - SEPTEMBER 14: Johnny Manziel #2 of the Texas A&M Aggies celebrates after throwing a first quarter touchdown during a game against the Alabama Crimson Tide at Kyle Field on September 14, 2013 in College Station, Texas. (P


Manziel had a national spotlight on him during his freshman 2012 campaign with the Aggies. He threw for 3,706 yards with 26 touchdowns to nine interceptions, while rushing for 1,410 yards and 21 touchdowns. 
He was a dual threat quarterback who shocked the world when he led the Aggies into Tuscaloosa to face the Alabama Crimson Tide and blew up their highly-ranked defense in one of the most hostile college football environments in the country. Texas A&M won 29-24 that night, and Manziel threw for 253 yards and two touchdowns and ran for 92 yards to beat the No. 1-ranked team. 
But Manziel admitted his popularity, which seemed to come immediately during that Heisman Trophy season, was hard to handle. 
And though it was known Manziel dealt with demons off the field, few knew until now just how low things got for him.   
If you are having thoughts of suicide, call or text 988 to reach the National Suicide Prevention Lifeline or go to SpeakingOfSuicide.com/resources for a list of additional resources.
This article first appeared on FOX News. READ MORE: https://www.foxnews.com/sports/johnny-manziel-attempted-suicide-browns-cut-him-2016