Kiera Bergman: Jury finds man not guilty of killing ex-girlfriend
PHOENIX - A jury has found a man not guilty on all counts in connection with the death of his ex-girlfriend, after she vanished from her west Phoenix apartment.
The jury announced its verdict during the later afternoon hours of Sept. 22, having reached a verdict of not guilty on charges of Second Degree Murder and Evidence Tampering.
Closing arguments were made on Sept. 19 in the trial of Jon Christopher Clark, who was accused of killing Kiera Bergman. Jury later went into deliberation to reach the verdict.
Bergman was just 19 years old when she disappeared on Aug. 4, 2018. Her body was found about a month later in Buckeye near State Route 85 and Hazen Road.
Investigators believe Bergman and Clark got into a fight before she stormed out of her apartment. Bergman's roommate told police she later received a text message from Bergman, saying she was going to hang out with another man.
When reporting Bergman's disappearance, Clark showed several inconsistencies including mentioning details from a text that her roommate hadn't shared.
Police believe Clark sent the text message from Kiera's phone to her roommate to cover his tracks.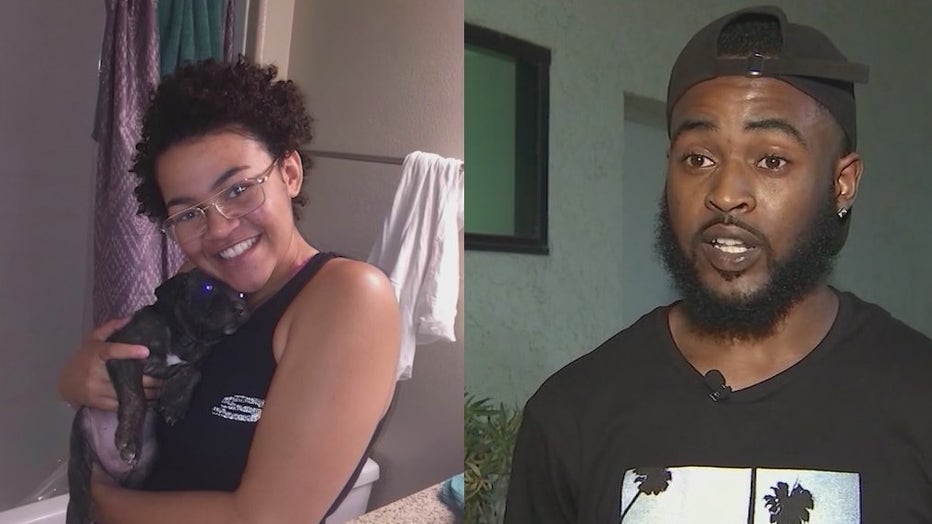 Jon Christopher Clark was on trial for the murder of his ex-girlfriend, Kiera Bergman, in Phoenix.
"I loved her with all my heart, everyone knows that, we had our issues because I lost my job, but everyone knows I loved Kiera with all my heart," Clark previously said. "Kiera, if you can hear me, please come back. I'm sorry."
After several inconsistencies when talking with police, Clark was later arrested and charged with second-degree murder.
Clark's trial happened almost 4 years after Bergman went missing hands as he sat quietly in court.
"This was not an accident, this was not a suicide. Jon Clark is the one that ended Kiera's life story. He killed her," a prosecutor argued in court on Aug. 9.
During the trial, the prosecution focused on cell phone records, while the defense focused on the lack of DNA evidence and an undetermined cause of death. No gunshots, stab wounds, or blunt force trauma was ever found on her body, and nothing incriminating was found in their apartment or Clark's car.
"We have a dead body. We have no cause of death. We have an apartment where the state believes there was a murder on Aug. 4. We have no DNA, no blood, they have special vacuums to suck up fibers, hairs, anything," Clark's defense argued.
Her family was back in Phoenix, forced to relive the tragedy all over again.
"We tried to stay calm, we tried to message her because maybe she would message us back seeing as we weren't directly in Phoenix for her to see, but, there was no reply and then that's when I made the original missing persons report, and we started posting that on Facebook," said Bergman's sister, Braydee Bragg, who took the stand during the trial.
Tune in to FOX 10 Phoenix for the latest news:
Related reports: