Lake Havasu City man arrested for deadly shooting in Mesa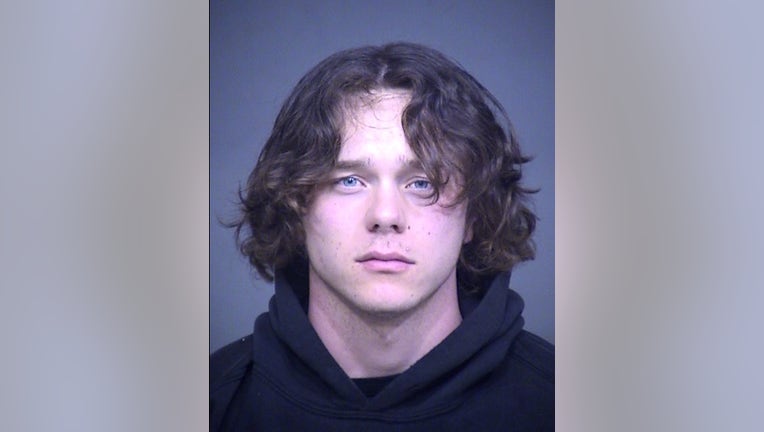 article
MESA, Ariz. - A 19-year-old man from Lake Havasu City has been arrested for a deadly shooting in Mesa, police announced Friday.
On March 7, detectives found the body of 44-year-old Jacques Bourdeau at a home near Power and Broadway roads. He had been shot to death.
Mesa police alleged that Elliot Bennett, 19, had visited Bourdeau that night after calling him on the phone. It's unclear what was said during the phone call or why he was visiting.
Police say shots were fired when Bennett arrived, and the 44-year-old ran into the bathroom with another person to hide.
Witnesses at the home told police that the 19-year-old broke through a door, forced his way into the house and shot Bourdeau multiple times before driving away.
Mesa officers found Bennett at his home in Lake Havasu City on March 9 and arrested him for first-degree murder, aggravated assault with a deadly weapon and burglary.