Largest Black fraternity among groups to move conventions from Florida over 'racist' policies
TAMPA, Fla. - Alpha Phi Alpha Fraternity, Inc announced it will move its 2025 convention from Orlando due to what it calls "harmful, racist and insensitive" policies against the Black community.
It joins other Black organizations, like the National Society of Black Engineers (NSBE) who are relocating its conferences out of the state as well.
Earlier this summer, the NAACP issued a formal travel advisory for Florida saying it's "hostile" to African-Americans.
READ: Gov. DeSantis signs 3 education bills that include targeting diversity programs at Florida universities
The groups point to newly adopted standards for teaching Black history in Florida. Among one of the more controversial changes, classroom instruction which states skills enslaved people developed could potentially be applied for their personal benefit.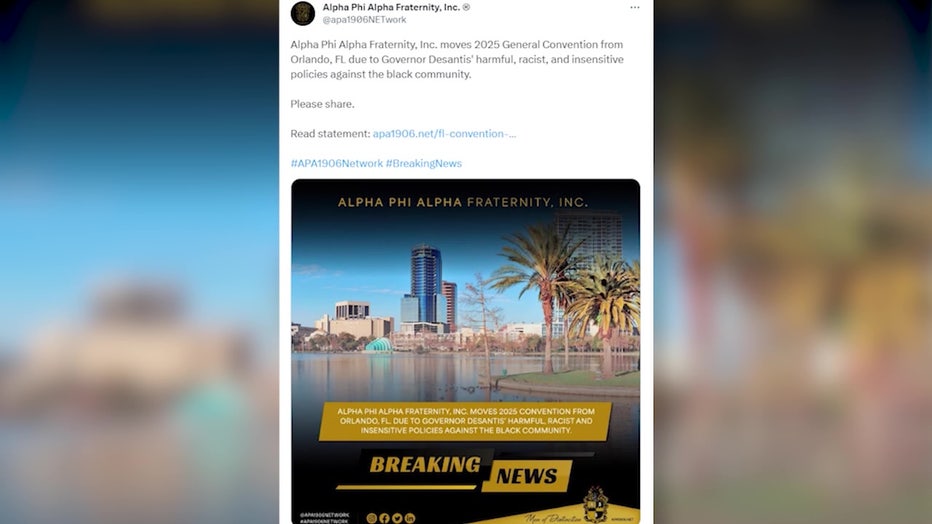 Alpha Phi Alpha Fraternity, Inc relocated their 2025 convention.
"I hope it sends a strong message to them to stand up and help fight for injustice that is going on in the state of Florida," Yvette Lewis, Hillsborough NAACP President said.
Alpha Phi Alpha Fraternity said its conventions generate approximately $4.6 million in economic impact.
READ: DeSantis invites VP Harris to Florida to set the record straight over African American curriculum controversy
Numbers from Visit Florida show that between January and March of 2023, Florida saw a record 37.9 million visitors, the largest volume of visitors ever recorded in a single quarter.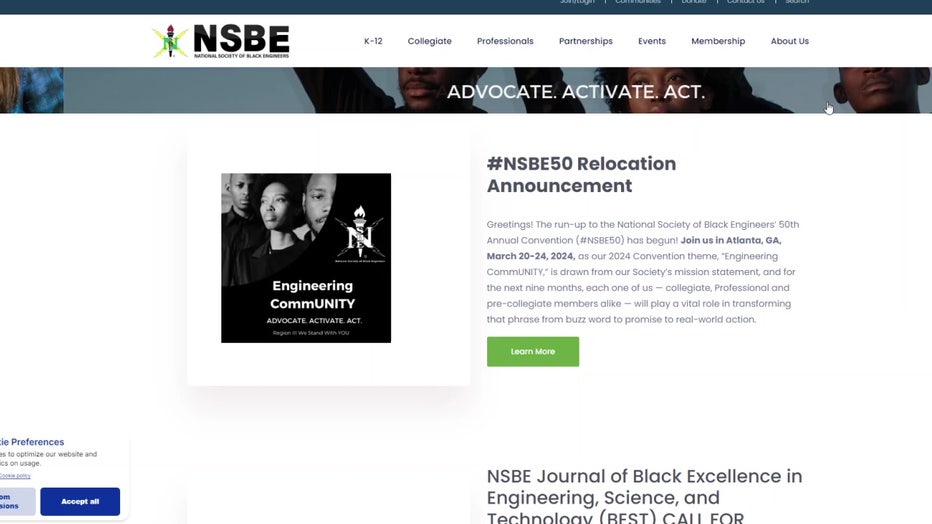 NSBE also moved their convention out of Florida.
Economists explained that with tourism being Florida's top industry, it would require a widespread response for a statewide impact.
"For every group that you're going to have be alienated and not want to come to Florida, maybe these particular policies and these particular stances are going to appeal to another group," Michael Snipes, USF Instructor of Economics said.  "And so then, with that, could offset any tourism or decrease in tourism that we would see."
A spokesperson from the Governor's office said: "This is nothing more than a media-driven stunt," pointing to record tourism numbers and growth in the state this year.