Luke Bryan cancels third show in a row due to illness: 'I am sorry to let you down'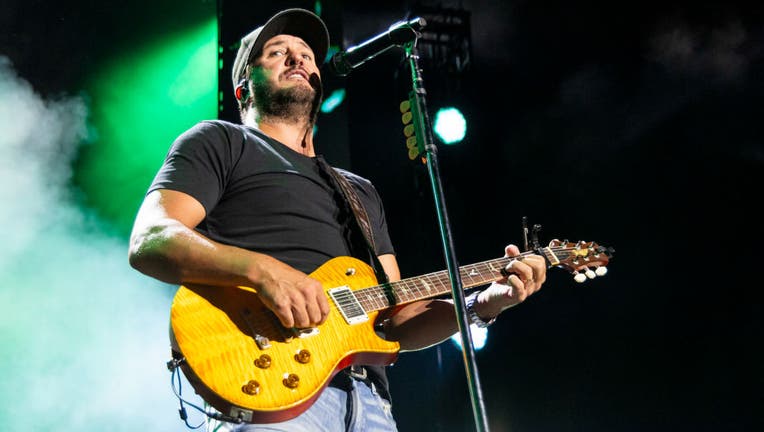 article
Luke Bryan had to cancel his third show in a row as he battles an ongoing "head cold."
The country star, who was supposed to headline the three-day Watershed Festival in George, Washington, broke the news on his Instagram story Sunday. 
"This is such a frustrating weekend. 'Shedders, I am sorry to let you down but I am not back singing—can hardly even talk still," he wrote.
"This festival is one of the most beautiful places we perform and one of the most fun crowds always. I know my friends on the show will bring a great time for you! Show them all what you got. Love ya – Luke."
KATY PERRY DEFENDED BY FELLOW 'AMERICAN IDOL' JUDGE LUKE BRYAN AFTER HARSH FAN CRITICISM: 'WE GET SET UP'
Lainey Wilson replaced Bryan in the headlining spot, and the Watershed Festival announced on social media it would be issuing a partial refund for a third of attendees' wristband purchases to make up for the change.
The "Country Girl" singer also recently canceled dates for his "Country On Tour" concerts in Salt Lake City, Utah, and Boise, Idaho.
On X, formerly known as Twitter, Bryan shared Friday, "Dear Salt Lake fans, for the past couple of weeks I've been battling a head cold. I have been spending those days warming up and singing and have been able to perform. Today I have followed the same routine trying to not give up but I am just not getting better."
He added, "I truly can not give you the show I want to give" and announced the postponed show moved to the end of August.
He shared similar regrets about his show in Idaho.
"Dear Boise fans – this is so hard for me to do but I am going to have to cancel my show on August 5th at Ford Center. Under the advisement of doctors I need another day to rest my voice and get better. There is nothing that I love more than to play live shows and I am so disappointed to not be able to do this for you," he wrote, adding he would have information on rescheduled shows soon.
CLICK HERE TO GET THE FOX NEWS APP
Bryan's next scheduled concert dates are on Aug. 10 in Rogers, Arkansas, and Aug. 12 in Nashville, Tennessee.
Read more of this story from FOX News.