Man arrested for having explosive devices inside his ASU dorm room
TEMPE, Ariz. - Police have arrested a man for having explosive devices in his Arizona State University dorm room.
According to court documents, ASU Police officers responded to the Palo Verde East Residence Halls, located at ASU's Tempe campus, on Feb. 28 in connection to a social media post showing a person holding two explosive devices.
The fifth floor of the dorm was evacuated because they believe a student might have been building explosives. The person holding the devices was identified as Logan Reynolds, a 19-year-old resident of Santa Barbara, California. Reynolds was arrested when police say they found materials used to make explosives. Police officials say he admitted to making the devices and leaving them in his dorm room.
"Reynolds mentioned he had no ill intentions and that he made the devices for entertainment purposes only," read a portion of the court documents.
Reynolds was arrested and booked into jail. He is accused of misconduct involving weapons.
As news of Reynolds' arrest spread, ASU students are reacting, and the same word keeps coming up.
"That is pretty scary," said Toni Atolagee. "I hope that nothing like that happens again. That is definitely scary."
"Like, that is just super scary," said Alex Aragon. "It's weird they didn't send something out for a bomb threat. I think that would be very vital for all students to know especially if there are people like that in our community."
We have reached out to ASU officials on why an alert was not issued, and officials issued a statement that reads:
"ASU Police sends Clery Timely Warnings (i.e., crime alerts) when a situation on campus has been assessed as presenting a serious or ongoing threat to the campus community. The incident yesterday moved quickly, so once there was enough information to assess, an arrest was made."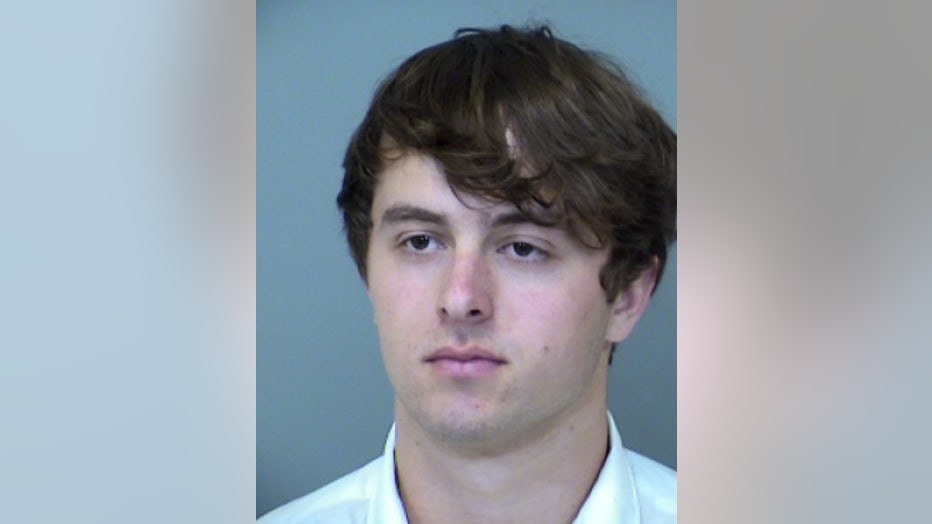 Arizona Headlines
Tune in to FOX 10 Phoenix for the latest news:
Get breaking news alerts in the FREE FOX 10 News app. Download for Apple iOS or Android.