Man in Bud Light costume pulled over for DUI, DIY flamethrower torches termites: The week's weirdest headlines
From a Florida-bound traveler ending up in Jamaica to a man torching termites with a DIY flamethrower, there was no shortage of unusual stories this week.
1. Frontier Airlines accidentally flies Florida-bound passenger to foreign country without a passport: A New Jersey woman who intended to visit Florida claims that a gate change caused her to go to Jamaica instead of Jacksonville.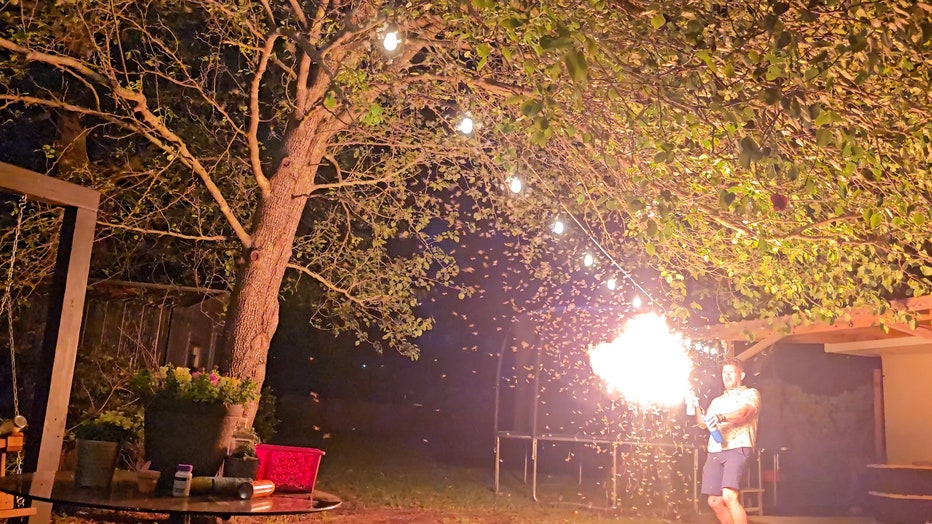 2. Watch: Man torches termite swarms with DIY flamethrower: After about a minute of unsuccessful swatting, Kenny Bellau reached for "something a little more lethal."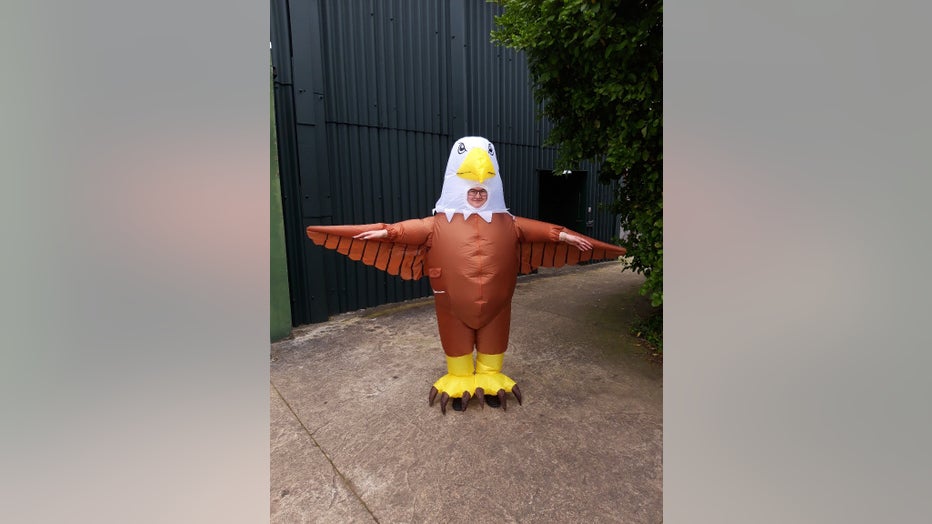 The eagle costume to be worn by the human "seagull deterrents" (Blackpool Zoo)
3. Britain zoo hiring human seagull-scarers: 'Must be an excellent flapper': "Lively, energetic, fun and, most importantly, an excellent flapper, will be top of the essentials list during interviews."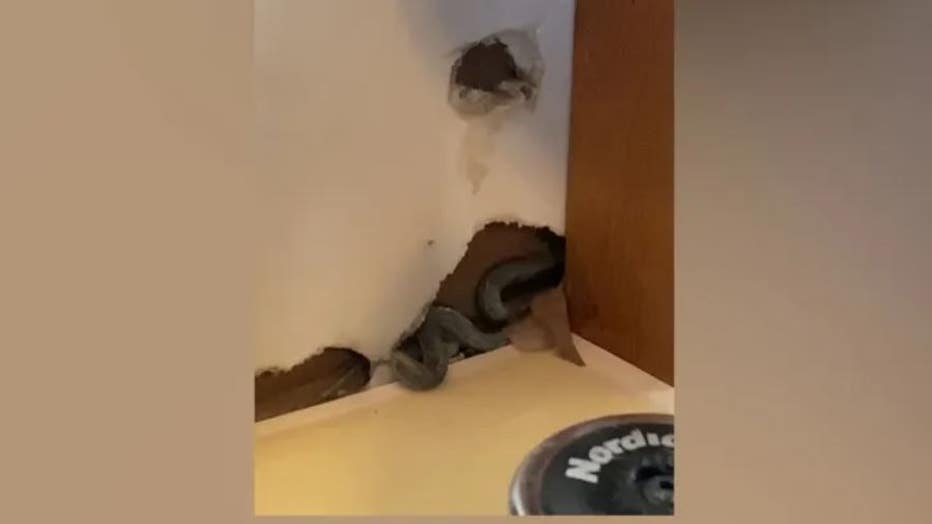 Colorado woman Amber Hall said she found snakes inside her walls and under her patio as she moved in to her new home. (Amber Hall via KDVR)
4. Colorado homebuyer discovers snakes in walls as she moves in: 'I'm petrified': The homeowner says the dog discovered snakes in the wall of her new home as she was unpacking.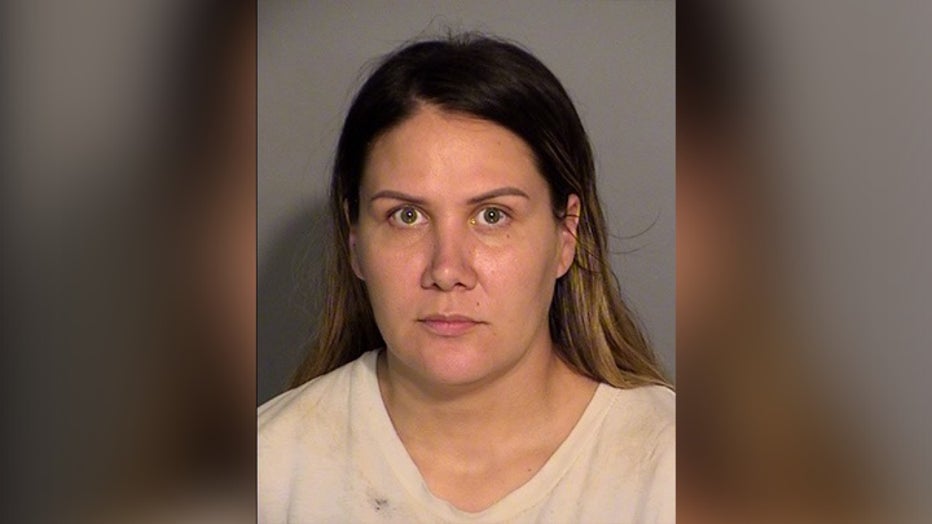 Marion Reyes, 36, surrendered herself to the Las Vegas Metropolitan Police Departments Traffic Bureau on Friday. (Las Vegas Traffic Bureau)
5. Wanted Las Vegas woman arrested after commenting under news post about her case on social media: A wanted woman with seven DUI arrests was taken back into custody after commenting on a news article posted to Facebook.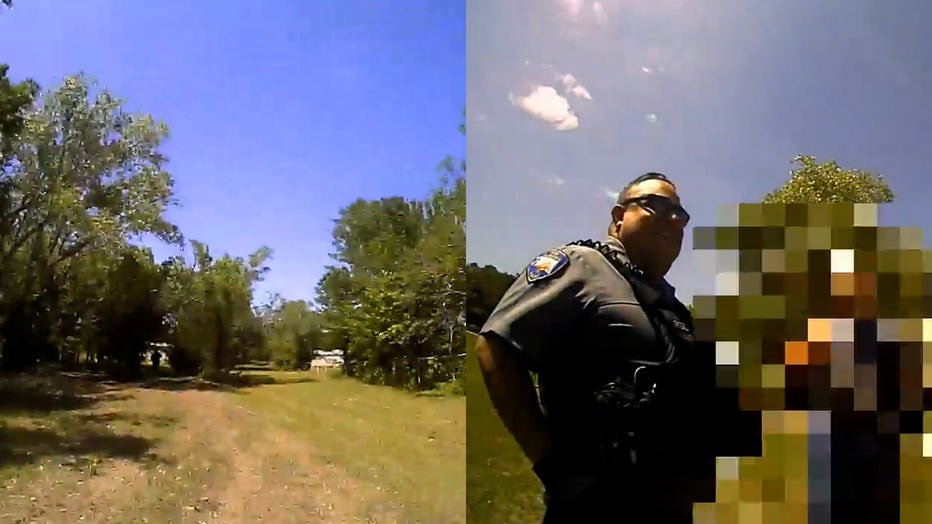 Screengrabs from body camera footage shared by the Enid Police Department are pictured. (Credit: Enid Police Department)
6. Watch: Police respond to calls for help, turns out to be 'very upset goat': Officers in Oklahoma thought they could hear a distinct yell for "help," but it turned out to not be that "baaad" of a call.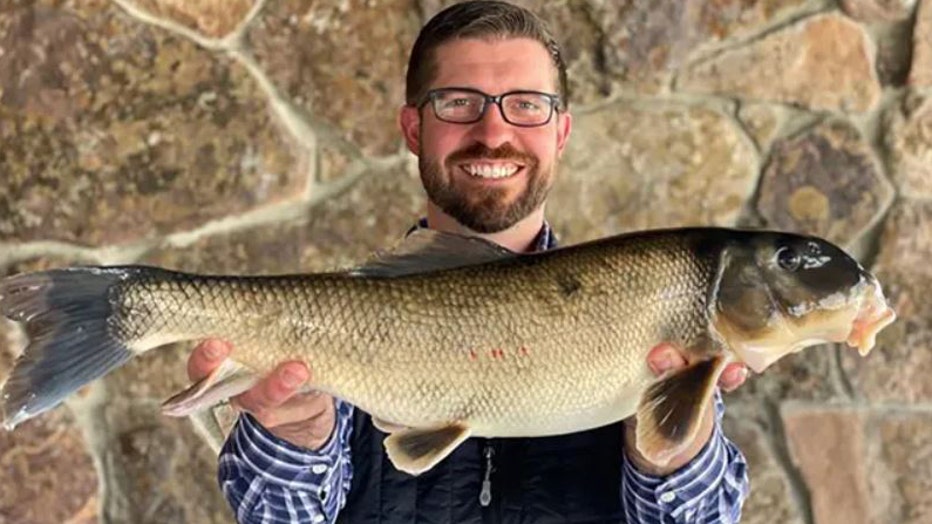 Patrick Edwards breaks his own state record for white sucker with a 6-pound, 8.45-ounce fish. (Wyoming Game and Fish Department)
7. Wyoming angler reels in 2 record-breaking fish in 2-week span: The angler told gaming officials he was surprised at setting the record after not knowing what he captured.
8. Man in Bud Light costume arrested for DUI: A driver dressed in a Bud Light can costume was arrested for drunk driving on Cinco de Mayo. Police in Kansas pulled the man over. He failed a sobriety test and was taken to jail.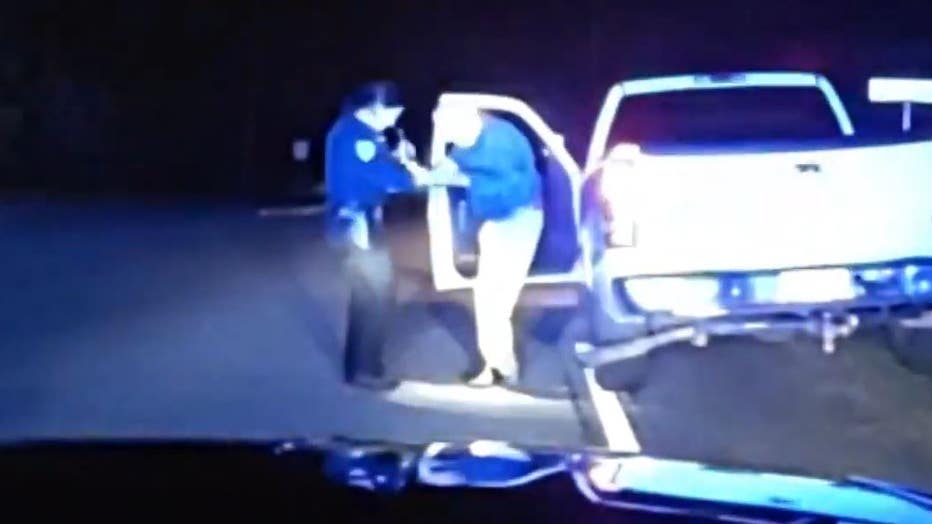 9. Video: Elderly man gives police officer clog dancing lesson during traffic stop: The man was pulled over for failure to maintain his lane while driving. What seemed like a routine stop turned into a two-step dance lesson.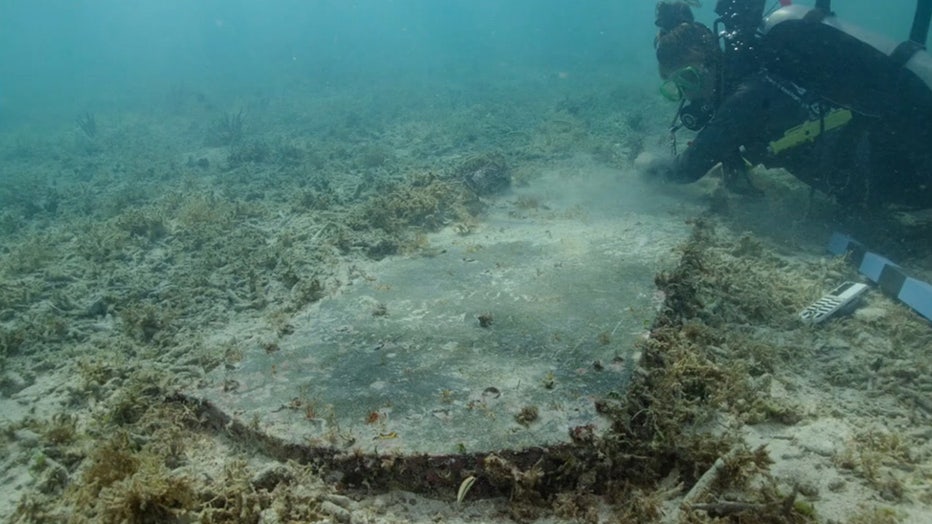 Image showing archeologists over a grave discovered near Dry Tortugas National Park.  (Dry Tortugas National Park via Storyful)
10. Archeologists discover underwater cemetery, hospital near Florida Keys: The submerged hospital was used to quarantine and treat patients with yellow fever between 1890 and 1900.