Does March really come in like a lion and go out like a lamb?
As the old saying goes, March comes in like a lion and goes out like a lamb.
But is it really true?
The beginning of March looks very active as the FOX Forecast Center tracks a potent storm system expected to move across the country later this week. 
As it does, a multiday severe weather outbreak is expected in the South, while parts of the Northeast can expect to see heavy snow.
Of course, it's still too early to tell if the U.S. can expect to see a more calm weather pattern at the end of March.
Where does the saying 'In like a lion, out like a lamb' come from?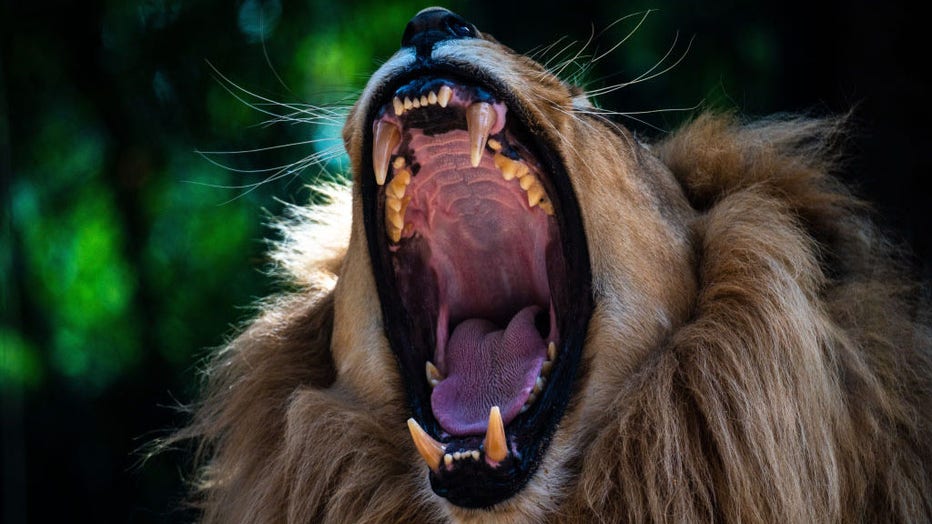 A lion with its mouth wide opened showing its fangs while roaring pictured in its enclosure at Loro Parque zoo. (Photo by Marcos del Mazo/LightRocket via Getty Images)
According to the Farmers' Almanac, the weather folklore came from people far back in history who believed that evil spirits could affect the weather, so they were careful with what they said and did as not to annoy those spirits.
They also believed there needed to be a balance between life and the weather, so if the month started out rough (like a lion), they should expect to see much calmer weather at the end of the month (out like a lamb).
'IT'S A GULLY-WASHER' AND OTHER WAYS SOME PEOPLE SAY, 'IT'S RAINING'
March is typically a turbulent month of weather as the cold winter ends and the warm spring begins. This can create weather extremes such as major snowstorms and severe weather.
While it won't officially be spring for another few weeks, meteorological spring begins on March 1.
What does data say about the saying?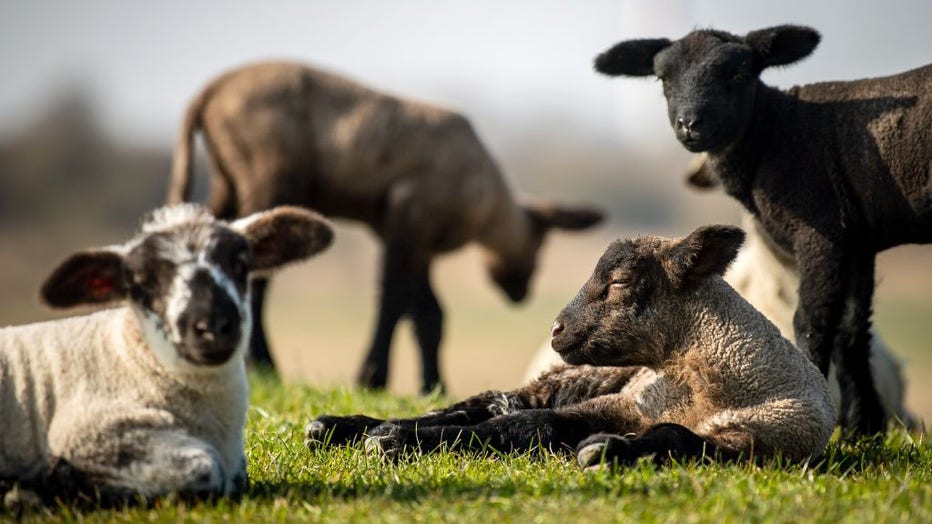 Lambs stand and lie in the sun on the dike. Photo: Sina Schuldt/dpa (Photo by Sina Schuldt/picture alliance via Getty Images)
FOX Weather looked at 10 years of weather data from the first week of March and the last week of March for reports of severe weather, snow and even high-wind events.
"Severe weather outbreaks were really the determining factor here," said FOX Weather senior weather data specialist Shane Brown. "2019 was the only year that came in like a lion and went out like a lamb in the past 10 years."
On Mach 3, 2019, a severe weather outbreak spawned 70 tornadoes across the South.
HOW ACCURATE IS PUNXSUTAWNEY PHIL?
"In the same time, 8-12 inches of snow fell from Central Pennsylvania to New England, including New York City, with 10.4 inches in the first four days of the month," Brown said.
It was the complete opposite weather-wise at the end of the month that year, according to Brown.
"No areas saw widespread disruptive snow, and there was just a smattering of hail reports in the last week (of March)," he said.
Every other year over the decade, Brown said, featured at least one severe weather outbreak during the last week of March.
"Historically speaking, an early active st
art of the severe weather season usually means an active year. In other words, years that kind of start active in January and February tend to stay active through March and April and don't see any reason for that to continue," said Victor Gensini, an associate professor at Northern Illinois University's Department of Earth, Atmosphere, and Environment. "The atmosphere to me is still very much in a La Niña and that favors increased counts across the U.S. as we continue to the early part of spring."