Ne-Yo reverses 'publicist's' apology for comments against allowing kids to transition: 'This is how I FEEL'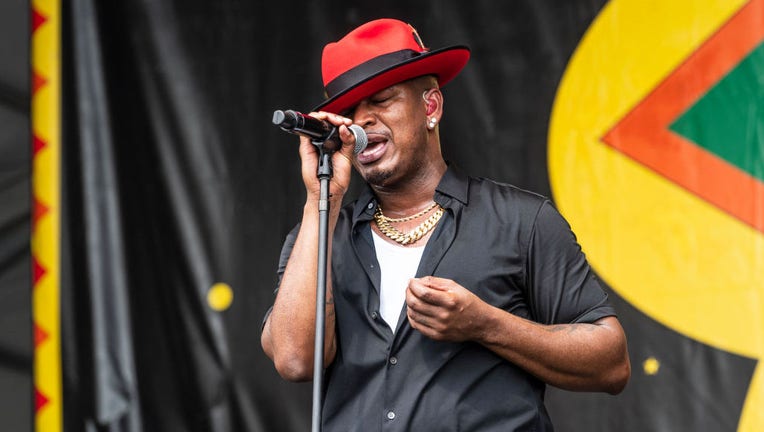 article
Pop and R&B sensation Ne-Yo appeared to reverse course for a second time regarding his stance on children receiving gender transition treatments.
Ne-Yo, whose real name is Shaffer Chimere Smith, went viral Sunday after a conversation on VladTV with Gloria Velez featured him slamming parents who allow their kids to make "life-changing decisions" through gender transitions.
The singer originally defended his comments on Instagram after facing pushback from LGBTQ+ activists but then a written apology was posted on the "Sexy Love" singer's social media on Monday.
"After much reflection, I'd like to express my deepest apologies to anyone that I may have hurt with my comments on parenting and gender identity. I've always been an advocate for love and inclusivity in the LGBTQI+ community, so I understand how my comments could've been interpreted as insensitive and offensive," the statement said in part.
R&B STAR NE-YO APOLOGIZES AFTER CRITICIZING PARENTS OF TRANS CHILDREN: 'INSENSITIVE & OFFENSIVE' 
However, hours later, Ne-Yo himself took to Instagram with a video to clarify his position "from the horse's mouth" and "not the publicist's computer."
"Listen, I normally don't give too much of a d--- about what y'all think about what I do, what you have to say about what I say, whatever. I normally don't care because, like I said, opinions ain't special. Everybody got one. However, this is something I feel very strongly on, and I need y'all to hear it from the horse's mouth, not the publicist's computer," Ne-Yo began.
He said, "First and foremost, I did not apologize for having an opinion on this matter. I am a 43-year-old heterosexual man raising five boys and two girls, okay? That's my reality. If my opinion offended somebody, yeah, sure, I apologize for you being offended because that wasn't my intention. My intention is never to offend anybody."
"However, I'm entitled to feel how I feel. I am absolutely entitled to feel how I feel the same way you are entitled to feel how you feel," he continued.
DOCTORS THINK GENDER-AFFIRMING CARE FOR KIDS IS 'CRAZY' BUT ARE 'TOO AFRAID' TO SPEAK OUT: DR MARTY MAKARY
Ne-Yo stated that he does plan to "educate" himself on the issues but insisted that he has "no beef with the [LGBTQIA+] community" and only "answered the d--- question."
"If I get canceled for this, then, you know what, maybe this is a world where they don't need a Ne-Yo no more. And I ain't got no problem with that. I'm a hustler, alright? I'll figure it out," the singer said.
"I love everybody. Live how you want to live. Love how you want to love, but your opinion is yours. Speak your opinion as much as you d--- well feel like it, because as I said, they're not special," he said at the end of the video.
HOSPITAL INSIDER WARNS TRANS KIDS ON HORMONES FREQUENTING ER FOR HARMING THEMSELVES IN CRY FOR HELP
Text accompanying the video read, "Ok. This s--- is getting out of hand. FROM THE HORSE'S MOUTH. I WILL NOT BE BULLIED INTO APOLOGIZING FOR HAVING AN OPINION. AGREEING TO DISAGREE IS NOT A DECLARATION OF WAR."
He went on, "My intention is never to offend anybody…but my opinion is MINE and I'm entitled to it. I don't care what y'all do with yours. That's YOURS. This is how I FEEL. If one of my 7 kids were to decide that he or she wanted to be something other than what they were born as, once they're old enough and mature enough to make that decision…so be it. Not gonna love em' any less. Daddy is still Daddy and he loves you regardless. But this isn't even a discussion until they are MENTALLY MATURE ENOUGH to have such a discussion."
Ne-Yo concluded with a plea to "agree to disagree and coexist PEACEFULLY."
CLICK HERE TO GET THE FOX NEWS APP
Read more of this story from FOX News.