Nearly 1,500 books were banned in first half of school year: Report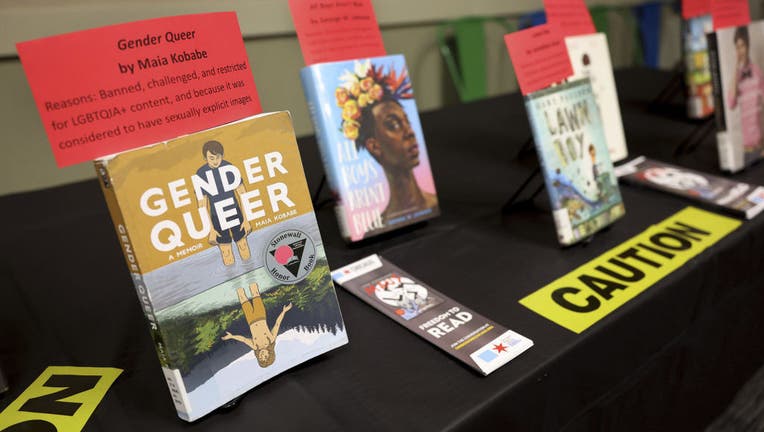 article

A new report shows that nearly 1,500 books were banned in the first half of the 2022-2023 school year. According to PEN America's Index of School Book Bans lists, there were 1,477 instances of individual books banned during the first half of the 2022-23 school year. 
PEN America recorded more book bans during the fall 2022 semester than in each of the prior two semesters.
"This represents an increase from the prior six months, from January to June 2022, in which 1,149 instances of book banning were recorded. Over 4,000 instances of banned books have been recorded since PEN America started tracking book bans in July 2021, affecting 2,253 unique titles. Overall, the bans impact 182 school districts in 37 states and millions of students."
STATES PASS UNIVERSAL SCHOOL CHOICE AMID PARENTAL RIGHTS MOVEMENT: 'TEACHERS UNIONS AWAKENED SLEEPING GIANT'
PEN America also reports that 30% of the "unique titles" banned are books about race, racism, or feature characters of color. They also note that 26% of unique titles banned have LGBTQ+ characters or themes.
PEN American claimed that they have tracked book-banning efforts for the past two years by documenting the growth of groups advocating for book bans, the widespread challenges to books across the nation, efforts on the local level such as school district policies and procedures, and the state-level policies.
The book ban issue has been prevalent in red states such as Texas, Florida, Missouri, Utah, and South Carolina where local school boards took up the issue. 
For instance, the Hillsborough County, Florida school board recently decided to ban "This Book Is Gay" from middle school libraries on March 28. "This Book Is Gay" was ranked ninth among the most banned books in the U.S. according to Vanderbilt University. 
UTAH GOVERNOR SIGNS MAJOR EDUCATION FUNDING BILL, BECOMING THIRD STATE TO ENSHRINE SCHOOL CHOICE INTO LAW
First published in 2014, the author Juno Dawson's how-to about gay relationships became a staple for sex ed classes. "This Book Is Gay," a nonfiction book geared toward LGBTQ+ youth, was criticized by many parents for sexually explicit descriptions and diagrams and even for promoting the use of hookup apps.
As the book was labeled "pornographic," the Hillsborough County school board meeting reportedly spiraled into a heated debate about the graphic book. Dawson even told Rolling Stone Magazine a few weeks ago that the book was "definitely not pornographic" and also noted that the book is "not for children."
The book bans during the 2022-23 school year came amid lawmakers across the United States implementing rigorous book review policies and other education reform legislation that addresses progressive curricula like critical race theory and gender theory being taught in classrooms.
IOWA GOV KIM REYNOLDS SIGNS HISTORIC SCHOOL CHOICE BILL: 'WE WILL FUND STUDENTS NOT SYSTEMS'
Republican elected officials in several states have sought to ban discussion of gender ideology and critical race theory in classrooms, particularly for young students.
Most notably, Florida Gov. Ron Desantis' Parental Rights in Education Law currently prevents school employees or third parties from giving classroom instruction on "sexual orientation" or "gender identity" in all grades in K-12.
Since the pandemic, school board meetings have become battlegrounds between parents and school board officials. This has reignited the debate on how much control parents have over their children's education.
The book-ban policies underscore the phenomenon of parents across the country paying closer attention to school boards by challenging progressive curricula and contesting books they deemed inappropriate. 
CLICK HERE FOR THE FOX NEWS APP
Furthermore, the issue prompted parents to rise up to run for school board seats over such concerns. Some parents who had little political experience pulled off victories. Parental rights groups formed in the wake of the book challenges as well.
Read more of this story from FOX News.