New animal abuse law goes into effect in Arizona; abusers can now be charged with higher felony
PHOENIX (FOX 10) - For four years the Arizona Humane Society and its partners have fought for legislation, now known as House Bill 2671.
Dr. Steven Hansen says they're thrilled the law is finally in effect starting today.
"It increases the penalties for the worst of animal cruelty cases," he said. "It increases the penalty from a class 6 felony to a class 5 felony, comes with jail time and comes with supervised probation."
Few people know the extent of abuse cases in Arizona, like field operations manager Tracey Miller. She says their division received approximately 12,500 calls for service last year, and about 7,400 of them were animal cruelty cases.
"They can range anywhere from a cat in a tree, to picking up an animal at an emergency animal clinic, to going out on scene to a horrific case of animal cruelty," she said.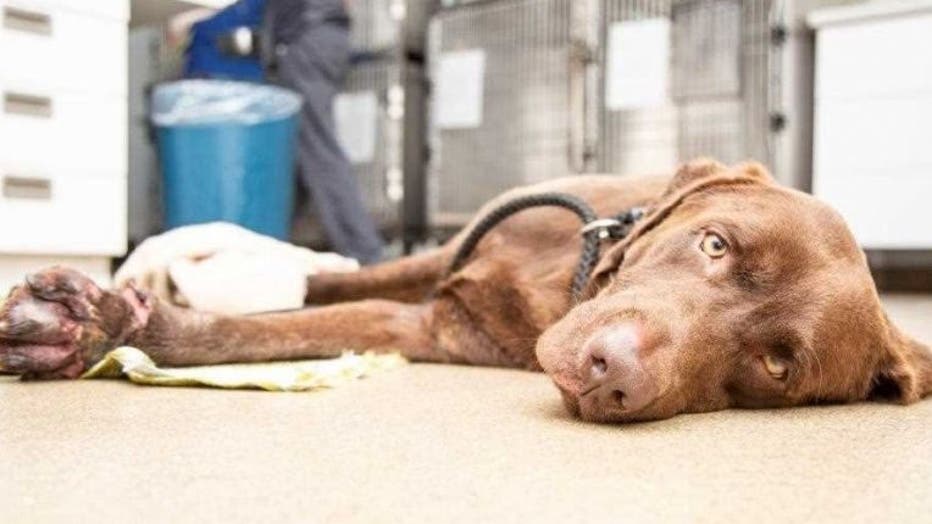 Because more than half of the calls they receive are cruelty cases, Miller says she's beyond relieved the new legislation is in place.
"Stabbing their dog, shooting their dog, having their dog on a tether when they know that it's illegal and were told multiple times, and ultimately go back and the dog hung himself, and those are the cases that we see that we're so grateful that HB 2671 is in place and these people can get the punishment they deserve," she said.
Dr. Hansen says even though it's a tough topic to discuss, it's imperative to advocate for those who can't speak for themselves.
"We'll be able to address those cases, we have stronger laws in place and we'll save more pets," he said.
RELATED: New bill features severe punishments, stiffer penalties for animal abusers
To report animal abuse, you can go to https://www.azhumane.org/ or call Silent Witness at 480-WITNESS.