New Jersey Lt. Gov. Sheila Oliver dies at 71, family confirms
TRENTON, N.J. - New Jersey Lt. Gov. Sheila Oliver, who served as the state's second lieutenant governor since 2018, has died. She was 71 years old.
The Oliver family confirmed the news in a statement to FOX5 New York. 
"It is with incredible sadness and a heavy heart that we announce the passing of the Honorable Sheila Y. Oliver, Lieutenant Governor of the State of New Jersey," the family wrote. "She was not only a distinguished public servant but also our cherished daughter, sister, aunt, friend, and hero." 
They continued: "As we come to terms with this profound loss, we kindly request that you respect the privacy of the Oliver family during this difficult time as they grieve their beloved Sheila."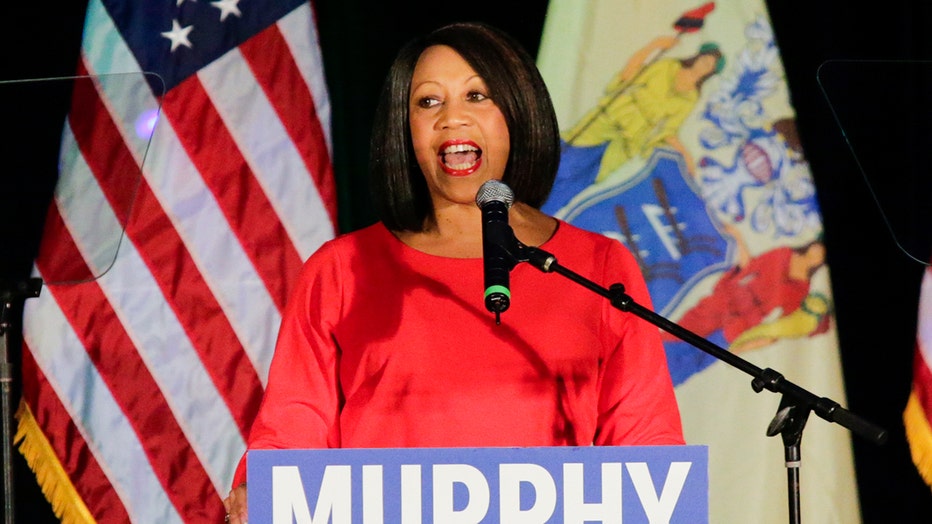 New Jersey Lt. Gov.-elect Sheila Oliver speaks at an election-night rally for Gov.-elect Phill Murphy on November 7, 2017 in Asbury Park, New Jersey. Murphy was projected an early winner over Republican Lt. Gov. Kim Guadagno. (Credit: Eduardo Munoz A
Oliver remained unable to carry out her duties as acting governor on Tuesday after she was hospitalized for an undisclosed medical issue. No cause of death was released. 
"Sheila Y. Oliver leaves behind a legacy of dedication, service, and inspiration. We will remember her commitment to the people of New Jersey and her tireless efforts to uplift the community," the family added. 
The family said further information and details regarding memorial arrangements would be provided at a later time. 
"May her memory be a source of comfort and strength to all who knew her," the family concluded.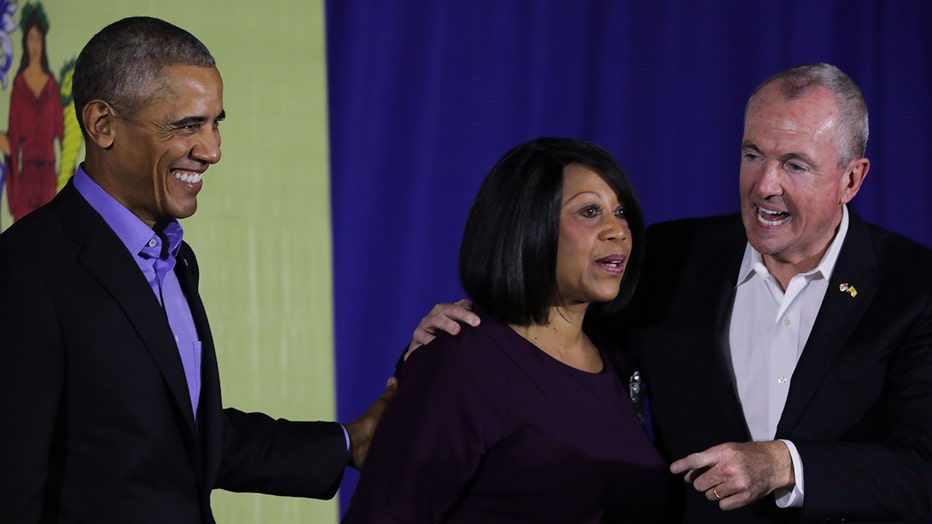 Former US President Barack Obama campaigns for New Jersey Democratic gubernatorial candidate Phil Murphy and his running mate Sheila Oliver in Newark, New Jersey on October 19, 2017. (Credit: DOMINICK REUTER/AFP via Getty Images)
Oliver was acting as governor while Democratic Gov. Phil Murphy is out of the country on vacation.
On Tuesday, Murphy shared his condolences on social media, writing, "Tammy and I, and our children, are incredibly saddened to learn of the passing of our dear friend, colleague, and partner in government, @LtGovOliver. We ask that you all keep the Oliver family and all those who loved her in your thoughts and prayers during this difficult time." 
As acting governor, Oliver signed a handful of bills including a 2021 measure that established a pilot program to overhaul the state's juvenile justice system in four cities and which aimed to reintegrate young people into their communities.
In 2010, she became the first Black woman to serve as Assembly speaker, before losing the position to Assemblyman Vincent Prieto in 2013.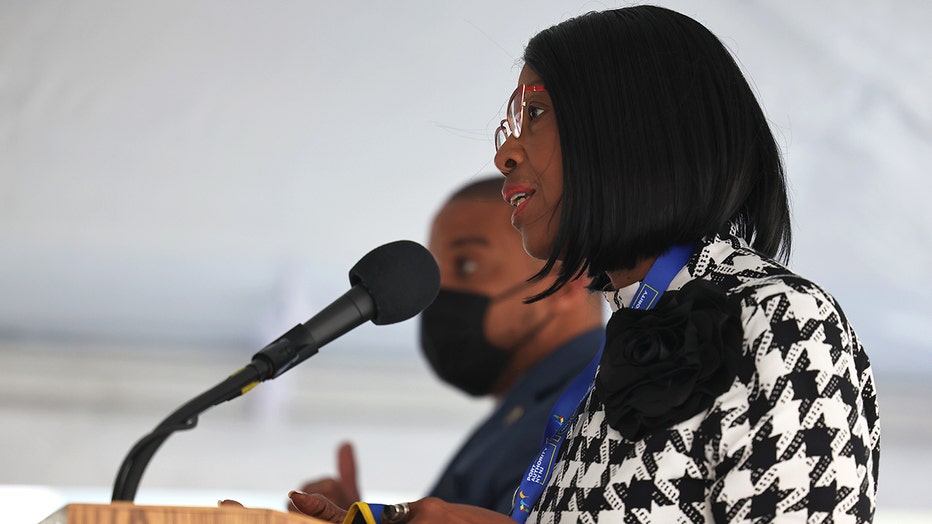 New Jersey Lt. Gov. Sheila Oliver speaks during a Port Authority Interfaith Remembrance Service on the 20th anniversary of September 11th at the North Oculus Plaza on September 11, 2021 in New York City. Port Authority held its annual remembrance ser
She served in the Assembly since 2004 and was on the Essex County board of chosen freeholders from 1996 to 1999. She was born and raised in Newark and has a sociology degree from Pennsylvania's Lincoln University.
Oliver was a compelling public speaker and frequent attendee at Murphy's bill signings and other events, where he typically introduced her as his "rocking" lieutenant governor.
In 2021 while unveiling tighter gun legislation alongside Murphy, Oliver's voice cracked as she lamented the gun violence that disproportionately affected cities in the state. Speaking in her native Newark, Oliver lamented what she suggested was runaway gun violence.
"We are tired of funerals and memorials," Oliver said. "Growing up in Newark, I tell young people I could go to any section of this city by myself or with my friends. Our young people cannot do that today."
She was twice elected lieutenant governor alongside Murphy beginning in 2017 and again in 2021. Oliver was just the second person to hold the post of lieutenant governor, a newer state government position that began under previous Gov. Chris Christie.
It was unclear who would immediately succeed her. The state constitution calls for the state Senate president to serve as acting governor if the governor and lieutenant governor are out of state or incapacitated.
This story was reported from Los Angeles. The Associated Press contributed.