New Year's baby: Baby Zoé born on New Year's Day at Phoenix hospital
PHOENIX - Born just 30 minutes after the ball dropped at midnight, healthy 8-pound, 1-ounce Zoé became one of the first Valley-born babies in the new decade.
Zoé's due date was a month ago, but after experiencing contractions for the last few weeks, Zoé made a grand arrival.
"She's grateful, she's just so happy just to have her here," said Maria, baby Zoé's new aunt.
And her mother, Monica, gave birth to a rosy-cheeked baby girl early New Year's morning.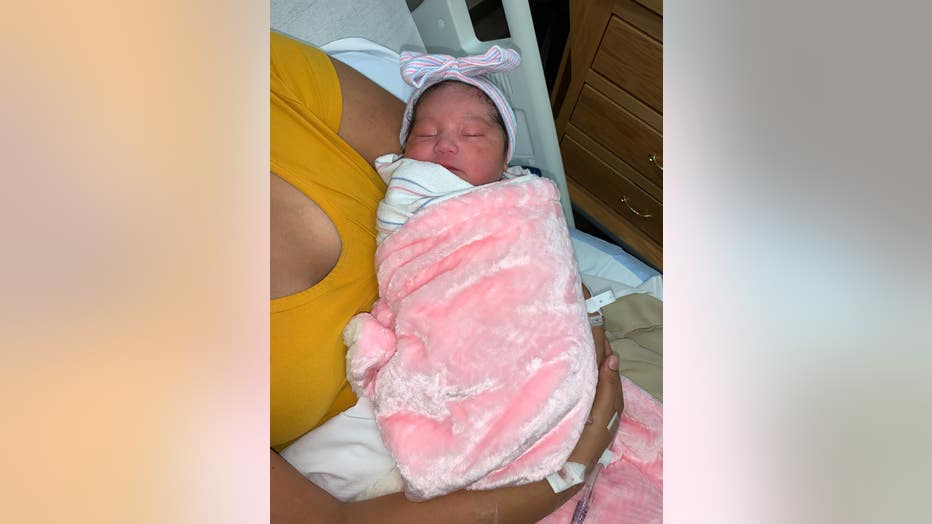 "She feels good, she's really happy and she's so excited," Maria said.
Baby Zoé is lucky number three for Monica and her husband, Edgar. So Zoé's two sisters are just as thrilled to have a new addition to their growing family.
"They were so excited. They were jumping up and down like, 'oh my God, my sister is so cute,'" Maria said.
The family says there's no better way to ring in the new year than to welcome a happy, healthy baby.