Phoenix PD: Man dies after being found with 'extensive trauma to his head,' suspect arrested
PHOENIX - Phoenix Police say a suspect has been arrested after a 50-year-old man was found dead near 36th Street and Van Buren on April 2.
On Friday afternoon, police responded to a call about a man who was unresponsive with a head injury. 
"Officers located the man who had extensive trauma to his head," stated Sgt. Andy Williams.
Fire department crews transported John Weeks to an area hospital where he was pronounced dead.
"The victim appears to have died from a gunshot wound," said Williams.
On Monday, 28-year-old Donovan Johnson was arrested in connection to Weeks' murder.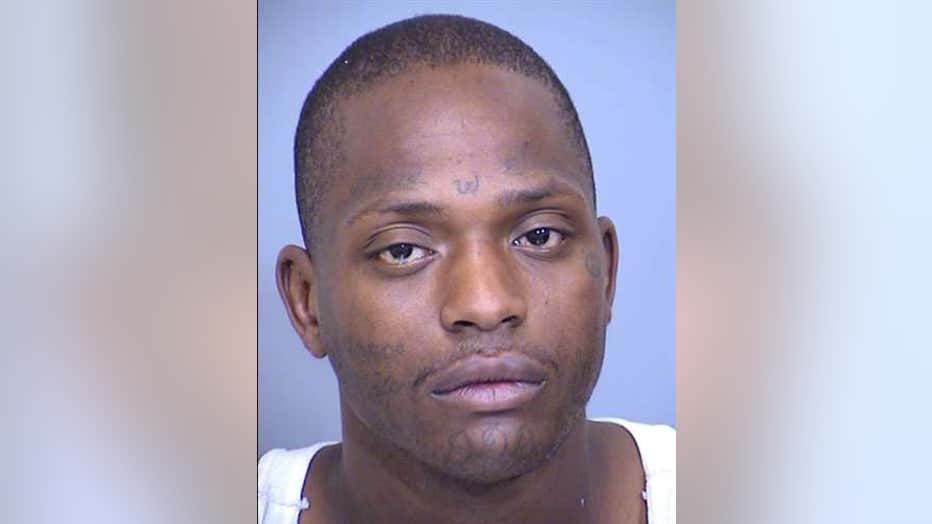 "Patrol Officers located the suspect in a stolen vehicle on April 5, and he was taken into custody," Williams said. "The adult male suspect, Donovan Johnson, made admissions during an interview and he was booked into jail."
Johnson is accused of first-degree murder, armed robbery, and theft of means of transportation.
Police say the murder was the latest incident in Johnson's crime spree. Weeks' daughter, Lexus Weeks, says he was just doing his job and that Johnson killed him over a car.
"I put my dad on speaker, my dad told him the same thing, 'Unless you can prove ownership and give us ID then we can't release this car to you.' Then he said, 'My name is Donovan Johnson, remember that.' Then he came back the next day after I left for Circle K and shot down my father," his daughter said.
 Jo Ann Weeks, his mother, said, "He took my son from me. For no reason. For no reason. Over an impound. Over a car."
Murder topped the list of about a dozen new felony charges against Johnson. He is accused of a string of crimes, including attacking and robbing a couple who were delivering food back in February.  
To donate to the family, click here http://spot.fund/lWrNLi